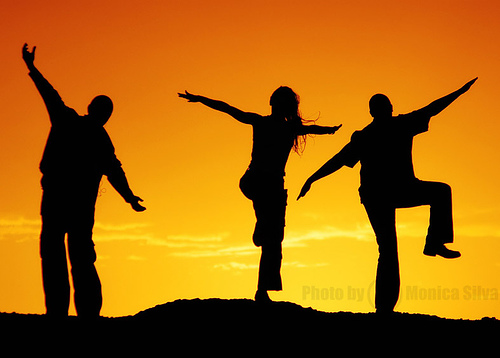 Do or Your Family Members Suffer from

Pain - from migraine headaches . troubled feet ?


Arthritis, Rheumatism, Muscle Spasms ?


Backache - Sciatica, Neck and Shoulder complaints, trauma ?


Circulatory System - peripheral circulation problems ?


Respiratory disorders - Hay Fever, Sinusitis, Bronchial spasm, ?


Inflammation - Burns, Bruising, Lesions, Bed Sores, Ankle Joint Swelling ?


Tendonitis - R.S.I., bursitis, ligament and muscle strains, ?


Sports Injuries - Acute, Cramps (relief of), also pre-sport and 'pre-exercise toning ?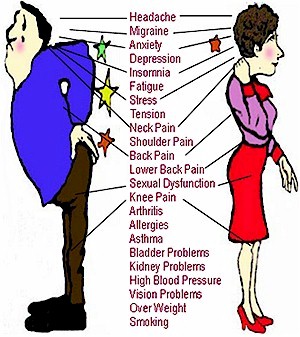 Sustained stimulation at low levels of pulse intensity has a strong effect on managing chronic nagging pain. Experience has shown that for the management of chronic pain, an endorphin release is by far the most effective application of VARIABLE FREQUENCY TENS/CES.. Endorphins flow through the circulatory system acting like pain medication, inhibiting pain message transmission at nerve junctions throughout the body.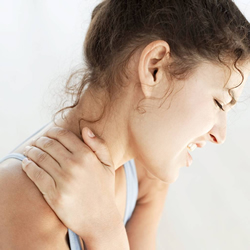 Pain Facts & Figures
Incidence of Pain, as Compared to Major Conditions

A hallmark of many chronic conditions, pain affects more Americans than diabetes, heart disease and cancer combined.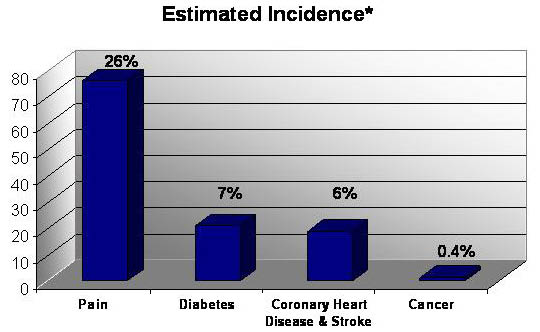 Pain – 76.2 million people, National Centers for Health Statistics


Diabetes – 20.8 million people (diagnosed and estimated undiagnosed), American Diabetes Association


Coronary Heart Disease (including heart attack and chest pain) and Stroke – 18.7 million people, American Heart Association


Cancer – 1.4 million people, American Cancer Society

Highlights from the National Center for Health Statistics Report: Health, United States, 2006, Special Feature on Pain1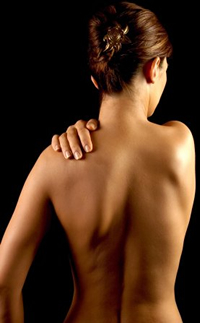 More than one-quarter of Americans (26%) age 20 years and over - or, an estimated 76.5 million Americans - report that they have had a problem with pain of any sort that persisted for more than 24 hours in duration. [NOTE: this number does not account for acute pain].
Adults age 45-64 years were the most likely to report pain lasting more than 24 hours (30%). Twenty-five percent (25%) of young adults age 20-44 reported pain, and adults age 65 and over were the least likely to report pain (21%).
More women (27.1%) than men (24.4%) reported that they were in pain.

Back pain
Back injuries are a common cause of disability.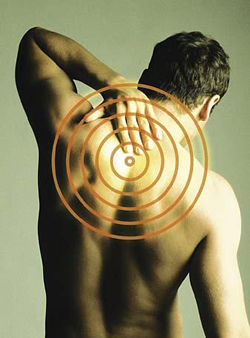 Back pain ranks second only to headaches as the most frequent pain location. More than 65 million Americans experience low back pain every year. Four out of five adults will experience at least one bout of back pain at some time in their life.
Back pain can occur for no apparent reason and at any point on your spine. The most common site for pain is your lower back because it bears the most weight and stress.

YOU CAN GET PAIN RELIEF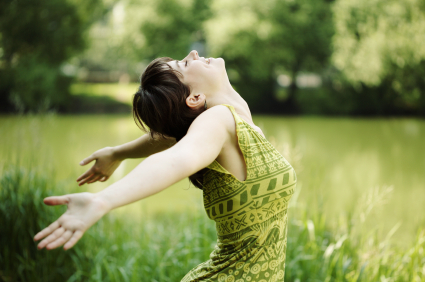 MICRO-CURRENT ON PAIN CONTROL AND HEALING
By Gerald H. Smith D.D.S.
We now know the body has a micro-current "circulatory system" that provides intercellular communication through electromagnetic signaling. Becker has documented that our bodies present a positive polarity along the central axis and a negative polarity in the peripheral structures. He has also shown that this polarity is reversed in hypnosis, during anesthesia and following an injury which creates a positive potential at the site of trauma. Becker has speculated this polarity reversal sets up a current of injury that initiates and signals the beginning of tissue repair and regeneration. Doctor Becker believes this current of injury is conducted by means of direct micro-current signals past along the Schwann and Glial cell sheaths that surround the neurons.
The internationally known radiologist and researcher, Bjorn Nordenstrom, describes tissues as biologic batteries in our body. This concept is well known and accepted by many researchers. Nordenstrom believes that an electrical voltage potential difference exists in the body that is created by a separation of oppositely charged ions. He states that the electrical energy of this biologic battery can be tapped once its closed. The closed circuit permits the flow of electricity between oppositely charged areas. In his book on bioelectricity, Nordenstrom describes the activation of these biological semiconductor circuits following muscle activity and injuries both of which cause a build-up of positively charged ions. Researchers have benefited greatly from the discovery that the body functions in a micro-current level. Scientific studies utilizing micro-currents have documented its ability to reduce pain, stimulate and even shorten the healing process.
Endorphins, because of their analgesic medication type action, induces an analgesic effect that relieves other aches and pains, as well as the primary pain for which VARIABLE FREQUENCY TENS/CES. is applied. It is worth noting that Morphine is a clone of endorphin and acts on the same reception center in the CNS.
The strong pain management effect of morphine is also available from endorphins, which have a more powerful pain management effect than non-opiate advanced medication. An endorphin release occurs at a slow, deferred function similar in effect to medication in the blood stream, so repeated three times daily doses of VARIABLE FREQUENCY tens/ces. pain management may be required. The effect of an endorphin release may last much longer in the elderly.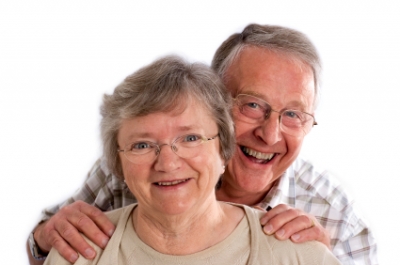 Research by Cheng, at the university of Louvain in Belgium, have shown that a current of 500 micro-amperes can raise the adenosine triphosphate (ATP) level almost 500% and increase protein synthesis and membrane transport. The Bourguignon study documented the intracellular influx of calcium within the first min. Of micro-current stimulation followed by an uncapping of insulin receptors on the cell membrane and enhancement of protein and DNA synthesis. Nessler and Mass in their study used seven micro-amperes of direct current to speed tissue repair and regeneration of excised rabid tendon. Histologic examination confirmed the tenoblastic repair had been enhanced by electrical stimulation.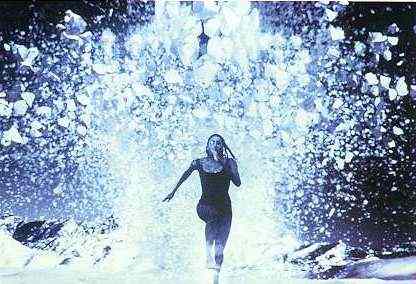 Pressure exerted on nerve tissue is the major cause of pain. Pain is an exceptionally strong signal that warns us that something is wrong. It may be a signal recorded from our skin touch receptors and from internal receptors located in our muscles, joints and organs. Pain warnings are necessary for our survival, as they activate our body to protect us from danger. However, when pain persists and we know its cause, we are able to apply therapy to the pressure causing the problem, and stimulation to alleviate the pain we are caused to feel from the pressure upon nerves. As many people develop cycles of "pain-spasm-more pain," the breaking of a pain cycle enables the body to recover more rapidly.
You or Your Family Members
CAN GET PAIN RELIEF
High Powered Pain Systems
Chair not included

THE LAKHOVSKY MULTI-WAVE OSCILLATOR

The most amazing unit we have ever experienced for pain

Left and Right coil system
Stand components
Please Note: Current stands are made from PVC pipe and some assembly is required.
Control Consol
Timer
Spark Adjustment
Cooling Fans

Voltage of unit is set to match country of destination

For more INFO and ordering click here
High powered pulsed Magnetic fields for Pain and enhanced Healing
Pain Management with Pulsed Electromagnetic Field (PEMF) Treatment
Specific Medical PEMF Applications
PEMF-Pulser

Totally Solid State Design,
Variable speed from 1 pulse to 75 pulses a minute. .
Bob Beck type magnetic pulser 6500-7000 gauss at 7 pulses per min
1-30 min Timer
Double the penetratioin of the sota pulser
You can hear the magnetic pulser pulse
Doesn't over heat after a short time
More Information click here
"If you have a pacemaker, or a Cochlear hearing implant, you cannot use the MAGNETIC PULSER/MWO for fear of destroying their electrical circuits.Hearing aids can be removed and placed at least ten feet away from the treatment area"
Multi-Pulsar

3 in 1 Multi System

Totally Solid State Design,
High Quality Capacitors
Variable speed from 1 pulse to 75 pulses a minute. .
Colloidal Silver Generator
Bob Beck Type blood zapper
Bob Beck type magnetic pulser 6500-7000 gauss at 7 pulses per min
1-30 min Timer
Intensity Control
Double the penetratioin of the sota pulser
You can hear the magnetic pulser pulse
Does not over heat after a short time
More Information click here
BT Pro Multi system

Full LED screen

Built in frequencies

0.5 Hz
1.5 Hz
5.0 Hz
7.83 Hz
10 Hz
100.00 Hz

Plus the Full BT6-BT11 Beck Protocol 1000.00 Hz + 111.00 Hz
Over 500 Natural Harmonic frequencies

Fully Rechargeable Batteries/Charger (included),,and the charger is sent for the voltage of your country

Timer : 5 - 60 mins
Intensity Control
Very portable
Instructions
High Quality Ear clips
LCD Screen

BT Pro Master Unit

"Homeostasis can be defined as the tendency for intrinsic balance within a system. Application of a range of CES appears to enhance the Balance of the biological central nervous system. A change in one system within the individual will have correlative effects upon other systems. Improvements in mood, cognitive function, self image, shift of Focus , control to oneself, and sense of well being can be measured. When CES works, it enhances one's ability to handle or deal with situations that were previously beyond the range of one's control."

TENS Option for the BTpro

• Pain - from migraine headaches . troubled feet ?
• Arthritis, Rheumatism, Muscle Spasms ?
• Backache - Sciatica, Neck and Shoulder complaints, trauma ?
• Circulatory System - peripheral circulation problems ?
• Respiratory disorders - Hay Fever, Sinusitis, Bronchial spasm, ?
• Inflammation - Burns, Bruising, Lesions, Bed Sores, Ankle Joint Swelling ?
• Tendonitis - R.S.I., bursitis, ligament and muscle strains, ?
• Sports Injuries - Acute, Cramps (relief of), also pre-sport and 'pre-exercise toning ?

Unlocking this Option gives you the full potential of the TENS

Unlock code plus you will be sent these:
Lead and two TENS pads
Lead and 4 TENS Pads

Add TENS option
Electronic Home Therapy Machine with Infrared Heating Therapy
Ultrasound Therapy

TENS Treatments -
Blood Laser Therapy -
Infrared

Acupuncture Diagnosis Therapy Device

Diagnosis functions:
Combining the ancient knowledge of Traditional Chinese Medicine (TCM) with sophisticated electronic circuitry, the Electronic Acupuncture Pen SR-900B diagnosis therapy can assist user to diagnose their health condition accurately and find the potential disease in advance through the acupuncture points on the palm, all round and easily even at home, which can be considered as a real "home doctor".

Acupuncture treatment:
By using electric pulses to stimulate acupuncture points deep beneath the skins, the machine will not sink and hurt human skins like traditional acupuncture methods using silver needles. It therefore reduces the fear of punching needles into the bodies, and also eliminates the danger of bloods and viruses cross-infections. It is safe to use and dependable. This is so-called "green treatment" leads to painless and non-destructive usages which is different form and somtimes better than traditional needles.

Acupuncture in Pain Management