"Information alone is not power. Getting information is the first step toward having power. Knowing what to do with the information and then acting on the information is power."
The Millionaire's Mind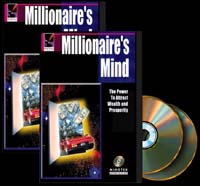 Everyone wants to be rich. Don't they? So why do only a few reach those heights? How do millions of people work their fingers to the bone yet end up broke?
"There is a secret psychology to money. Most people don't know about it, that's why most people never become financially successful. A lack of money is not the problem, it is merely a symptom of what's going on inside you."
T. Harv Eker

What is the greatest obstacle to your success?
Have you ever wondered why some people seem to get rich easily, while others are destined for a life of financial struggle?
Have you ever wondered why some people are wealthy while others --- maybe even you --- are not?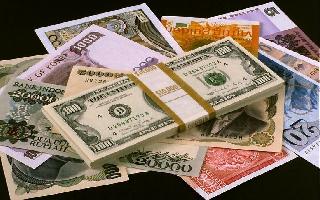 This is the age of the millionaire…and the billionaire.
I don't know if you know this, but last year in a May 2005 Forbes reported there was a total of 691 billionaires in the world.Billionaires - with a "B".
And another report said this: in India alone, there were 61,000 millionaires in 2003.
In 2003, the reports said that there were 1,400 people a day, turning becoming new millionaires around the world. There are new millionaires turning up every single day.
Are you going to be next?
If your answer is "no", my question is: "why not?"
Donald Trump went from millionaire to broke, and then on to billionaire.
At one point, he was so broke he had to borrow money from his ex-wife.


Is the difference found in their education, intelligence, skills, timing, work habits, contacts, luck, or their choice of jobs, businesses, or investments?
Have you ever noticed that wealthy people aren't always the most educated, the hardest working, or even the smartest?
Have you ever wondered what wealthy people have in their minds that maybe others, even you, may not have right now?

The answer is: None of the above!

WINNING THE MONEY GAME
Most of us were never taught how to win the money game and if we were, most likely we were taught by people who weren't very good at it. The first critical element in winning the money game is knowing exactly how to do what rich people do to get and keep wealth.
What's the difference?

"You can choose to have your thoughts and behavior work for you or allow them to work against you."

Is it really luck?
Take two people. They can even be a set of twins born of the same parents, with similar backgrounds, experience, and education.
Give them both the same set of tools. Let's say you give them both a shiny new hammer, a box of nails, and a few planks of wood.
What will you discover?
One will do well. The other may not.
One may build a dog house.
The other may not build anything at all, saying "I'm not a carpenter."
One may build a lemonade stand and go into business.
The other may build a chair and sit on it.
Again, what's the difference?
| | |
| --- | --- |
| Most millionaires "have been told by some authority figure or by the results of standardized test scores that we were not intellectually gifted, of law school caliber, medical school material, qualified to pursue a medical degree or smart enough to succeed." . | |
| | |
| --- | --- |
| The key is in the Inner person, not in the tools! | |
In short, the person who does well has an inner set of beliefs --- a mindset, if you will --- that will help them achieve anything they want no matter what tools they are handed.
And that's what the wealthiest people today have: A millionaire's mindset. An inner wiring that directs them, almost automatically, to make money and achieve their dreams.
In short, wealthy people are programmed for success.
"You will never achieve more than you
believe you are capable of achieving."
And that's why wealthy people tend to become wealthier. Their wealth helps them have an inner magnet turned on for even more wealth.
If you want to change how you deal with your finances on the outside, you're going to need to change how you think about money. You are going to have to learn the "inner game" of wealth building. Go within, make the changes, and your outer world will manifest what you choose!

CHANGE YOUR SETTINGS
So what is your financial blueprint set for? Are you set for success, mediocrity or failure; ease or struggle; consistent earnings or an "up and down" income?
Some of us are set for saving, some for spending, some do both in cycles that keep them financially treading water their whole lives. There are those who instinctively choose winning investments and those who consistently pick losers. But...how do you know which way your blueprint is set?
"How you spend your time is the largest
and most important investment you'll make."

Would youy like to

Create Winning Business Ideas ?- create a creative space within your mind where the money-making ideas will flow like molten gold?
A Wealth Mentality is not a destination. It is an evolving state of mind

Create Real Business Passion ?- generate a powerful deep unconscious drive for your business idea that will propel you forward?
T]he reality is simple: unless you're born with it, marry into it, inherit it, or win the lottery, you need an income

Build Unshakeable Self Belief? - every successful entrepreneur has solid self confidence and self belief. Build yours so you can beat the nay-sayers and weather the storms with ease?
"When you have wealth, neither your children nor society will have to take care of you."

Develop an Unstoppable? Work Ethic - anyone who tells you becoming a millionaire is not hard work has never done it.
"Your current lifestyle is the reason why you are in the financial shape you are in. Until you do things differently, you will never get different results."

Create Unbeatable Optimism ?- as you travel your business path, you will come up against obstacles. There will be times when you wonder if you should give up.
"Well, if one day you will be wealthy, let me ask you this: Why aren't you wealthy already?"
"Fear is the silent killer of potential."

One way is to look at your results!
Financial settings are like the temperature in a room. If the temperature is 72 degrees, chances are the thermostat is set for 72 degrees. If you are not earning enough, keeping enough, or enjoying your money enough, then your blueprint is set for "not enough". And unless you change it, your current financial blueprint will stay with you for the rest of your life
You can change your own life – your financial destiny – and have the life you've always wanted.
I'm not talking about becoming a "big shot" so you can impress people.
I'm talking about increasing your lifestyle, so that there's no more worries about those petty cash expenses.
I'm talking about learning how to choose where you work, and how you work.


.Success is more internal than external.


Your thoughts turn into your language
Your language turns into action and your action turns into results.
Some people have indecisive language…like:
" I'll try to do it."
" I may do it."
" I might get around to it."
That's indecisive language, and that's going to stop you from taking the action to get the results you want.
What you want to do instead is to start using decisive language. You want to say instead,
" I will do this."
" I must do this."
" Consider it done."
"Money is a tool that can be used to shape your existence
and fulfill your destiny."
"Wealth allows you to make this world a better place
for those less fortunate then yourself."
Your beliefs become your thoughts
Your thoughts become your words
Your words become your actions
Your actions become your habits
Your habits become your values
Your values become your destiny"
~ Mahatma Gandhi
Have you ever heard a song on the radio (perhaps a golden oldie) that is linked in your mind with positive memories in your past? Like your high school prom...or the first time you fell in love. The event doesn't really matter... just how you felt about it. Now... every time you hear that tune no matter what your current mood is, it instantly transports you back in time...as you relive those positive memories and emotions, and feel the empowerment well up inside you. If you've ever experienced those powerful "winning feelings" you know what I'm talking about. That's the underlying premise of the Millionaire's Mind-Wealth Conditioning System". A breakthrough in personal achievement technology designed to link positive emotions with sound and music, to condition your mind for success.
Focus should be on getting your own goose,
and not just getting the golden eggs."
Here's how it works. Disc A is your programming tool. You'll learn how to train your mind using the neuro-mapping process to create and link positively charged emotions with specific success actions and behaviors. Imprinting the essence of a "millionairs mind" into your subconscious. Then use Disc B to activate those "winning feelings," and trigger emotions and attitudes that stimulate your "millionairs mind" into action.
"The only limitations you have are the limitations you choose to believe in."
Powerful. It's an extremely powerful concept. Because once you've programmed your personal "winning feelings" and linked them to the musical cues in the program, you can activate your "millionaire's mind" whenever you need to project a winning image, self-confidence and personal power. Experiment with it on...sales calls, company meetings, brainstorming sessions, business negotiations, sport performance, even romance.
"Procrastinating keeps you from achieving your goals
and from ultimately fulfilling your dreams."
Finally, "What are the top seven factors most often mentioned by millionaires as being very important in explaining their economic success? After you read them below, take out a card or a sheet of paper and write down these seven elements of financial success. Keep a copy in your wallet or purse and paste a copy on your television...


Integrity - being honest with all people


Dsicipline - applying self control


Social skills - getting along with people


A supportive spouse


Hard work - more than most people"


Goals


Good self motivation tools
HERE IS AN AMAZING SELF MOTIVATIONAL TOOL THAT WILL HELP YOU WITH THE OTHER SIX ELEMENTS...

The Millionaire's Mind
"Developing wealth building habits is not only the key to maintaining a Wealth Mentality and achieving wealth, but also to having a well-rounded and fulfilling life."
| | |
| --- | --- |
| | "Ultimately, it is your insight that allows you to see potential where others don't." |
Quotes:S. Ross Ingram