OZONE and BIRD FLU VIRUS
Viruses have no protections against oxidative stress. Normal mammalian cells, on the other hand possess complex systems of enzymes (i.e., superoxide dismutase, catalase, peroxidase), which tend to ward off the nefarious effects of free radical species and oxidative challenge. It may thus be possible to treat infected tissues with ozone, respecting the homeostasis derived from their natural defenses, while neutralizing offending and attacking pathogen devoid of similar defenses.
Or you could always take"Tamiflu"


Oseltamivir (Tamiflu) unsafe in infants under 1 year old
The Effects of Ozone on Pathogens,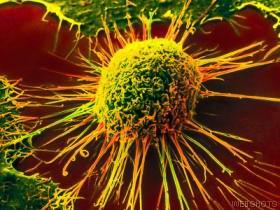 OZONE EFFECTS ON Specific BACTERIA, VIRUSES AND MOLDS

Bacteria are microscopically small, single-cell creatures having a primitive structure. The bacteria body is sealed by a relatively solid-cell membrane. Ozone interferes with the metabolism of bacterium-cells, most likely through inhibiting and blocking the operation of the enzymatic control system. A sufficient amount of ozone breaks through the cell membrane, and this leads to the destruction of the bacteria.
Viruses are small, independent particles, built of crystals and macromolecules, Unlike bacteria, they multiply only within the host cell. They transform protein of the host cell into proteins of their own. Ozone destroys viruses by diffusing through the protein coat into the nucleic acid core, resulting in damage of the viral RNA. At higher concentrations, ozone destroys the capsid, or exterior protein shell by oxidation so DNA (deoxyribonucleic acid), or RNA (ribonucleic acid) structures of the microorganism are affected.
The antipathogenic effects of ozone have been substantiated for several decades. Its killing action upon bacteria, viruses, fungi, and in many species of protozoa, serve as the basis for its increasing use in disinfecting municipal water supplies in cities worldwide
OZONE EFFECTS ON Specific BACTERIA, VIRUSES AND MOLDS
Numerous families of viruses including poliovirus I and 2, human rotavruses, Norwalk virus, Parvoviruses, and Hepatitis A, B and non-A non-B©, among many others, are susceptible to the virucidal actions of ozone
Protozoan organisms disrupted by ozone include Giardia, Cryptosporidium, and free-living amoebas, namely Acanthamoeba, Hartmonella, and Negleria. The anit-protozoal action has yet to be elucidated.
A Brief history of medical ozone
SUPER OXYGENATION FOR HEALTH
Oxygen is the most vital element required for human life and it is the key to good health. We can survive without water for a week and go without food for a month, but we can only live a few minutes without oxygen. Oxygen is the life-giving, life-sustaining element. All body activities require oxygen. Through oxidation, the body generates heat and energy from its fuel, and disposes of wastes and microbes. Our bodies are two-thirds water. Of that water, ten per cent is blood and ninety per cent is lymph. Since the water in our bodies is itself 8/9 oxygen by weight, we are therefore composed of over 50% oxygen. The best way to optimize health is to oxygenate every cell in our body. The more oxygen we have in our system, the more energy we produce, and the more efficiently we can eliminate wastes. Good health is dependent on the production, maintenance and flow of energy, which is produced by the oxidation of sugar. Oxidation is central to metabolism, circulation, respiration, digestion, assimilation and elimination. Oxygen purifies the blood, keeping it free of cellular waste buildup. Sufficient oxygen allows the body to rebuild itself and maintain the immune system. Healthy cells require sugar, amino acids, minerals, hormones, enzymes and oxygen.
Achieving Superoxygenation
How can we ensure that our bodies are sufficiently oxygenated to eliminate toxins and prevent or cure disease? Scientific studies have proven repeatedly that medical ozone, properly introduced into the body in repeated applications, removes accumulated toxins and inactivates viruses, bacteria, fungi, yeast, protozoa and carcinomas in disease cells. All harmful bacteria and viruses are anerobic and cannot thrive in an oxygen-rich atmosphere.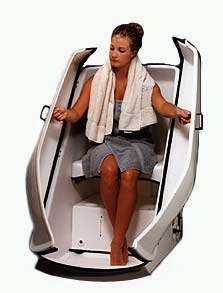 OZONE FOR PREVENTION
Ozone is a powerful therapeutic tool for curing disease, but it is equally important for PREVENTION of disease. The hundreds of different diseases named by allopathy are but symptoms of one underlying cause. That cause, as proven by two-time Nobel Prize winner Dr. Otto Warburg, is hypoxia, or oxygen starvation at the cellular level. This is the cause of degenerative disease (arthritis, atherosclerosis, multiple sclerosis, rheumatism, cancer, etc.). Ozone both treats and prevents most communicable disease as well (mumps, measles, influenza, cholera, tropical fevers, etc.) Regular use of ozone in the home can provide high levels of immunity from most common diseases, and relagate immunization to the dustbin of history. Our present allopathic health system is disintegrating under financial stress, and it can easily ge replaced by prevention through use of ozone, supplemented by ozone injection for serious cases, and emergency room hospitals for accident victims. This system will be far less expensive than our present system, where 95% of our health dollar is spent in the last year of life, trying to undo a lifetime of toxic buildup.

The Story of Ozone