Its no secret, sometimes reaching your
full potential is tough going.
The Delicate Balance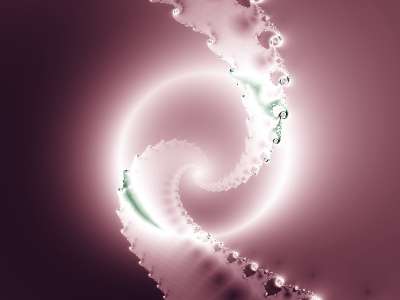 MISHLOVE: So there's something to this notion of the heart being associated with love.
PEARCE: The heart is a universal consciousness. As McLean says, the individual ego translates through the brain; universal consciousness translates through the heart. That's why the heart can relate all information together. What has happened to us in this day and time is a breakdown in mind-heart dialogue -- a breakdown literally in the mind-heart connection.

Almost all self-help books tell you to get in touch with your emotions. Why is this so important? Because our emotions enable us to experience life. Our emotions are the most powerful factors in determining how we act, make decisions, set personal boundaries, and communicate with others. Therefore, it is reasoned that if we understand and control our emotions, we can improve the quality of our lives.
Now in looking at the whole of our nature in this way, we shall see how necessary the evolution of each of the planes is for the perfect growth, the perfect expression of the Self. We shall see how, instead of putting the one against the other — the intellectual man decrying the emotional, and the emotional man saying hard things about the intellectual, the one scornfully saying that it is only cold intellect, and the other saying, with equal scorn, that it is only ill-regulated emotion — the balanced and thoughtful person would see in each a necessary stage of evolution and, if he had reached the point where able to give help to each, [Page 33] would consider only the nature of the aid that he should give, in order to help forward a man to the best possible advantage in the activities to which the Self in him was chiefly turning its attention. For we continually fail to recognize that it is the Self in each of us that should be the guiding force in our evolution;
Annie Besant

Emotions are Energy
Emotions are energies that are created within our bodies in response to physical experiences we have and thoughts we think. As energy, emotions are our source of life force. They animate us and provide us with motivation, passion and the richness in life's experiences.
Emotions are like electricity. They flow through our bodies like electricity flows through a wire. You cannot see emotions but you can feel them. Emotions, like electricity, never stay still. They are always moving.
The amount of electricity flowing through a light globe determines how brightly it glows. In a similar way the degree of openness we have in allowing our emotions to move through us determines the intensity of aliveness we feel.
In his Number 1 best seller 'Emotional Intelligence - Why it can matter more than IQ' Dr Daniel Goleman states that:
'What really matters for success, character, happiness and life long achievements is a definable set of emotional skills - your EQ - not just purely cognitive abilities that are measured by conventional IQ tests."'
We are realising the limits of our minds and the need to balance intellect with feeling and emotion.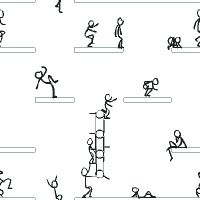 What is Emotional Mastery?
Emotional Mastery is about getting our emotions to serve us - to empower us in getting what we want from life. This requires gaining an understanding of how our emotions affect us and how we can use them to improve the quality of our lives.
I often find that it is an emotion that has not been recognised and responded to in an appropriate way that is the cause of poor performances and stress in peoples lives.
Most of us are uneducated in the roles and functioning of our emotions. When I teach this information, I am often asked why we are not taught about our emotions as we grew up? Our emotional aspect is a very significant part of our lives which we know very little about.
Due to our lack of emotional understanding, we are often slaves to the particular irks and quirks of emotional whims. We may be either emotionally out of control or control addicts. Very few of us know how to use our emotions in healthy and creative ways.
Emotional Mastery is about regaining control of our lives by developing a strong, healthy and stable emotional core. It means bringing our emotions into balance. For some people emotions are so intense that they fear being overwhelmed by them. Others spend much of their lives feeling very little and struggle to connect with and express their emotions.
Emotional Mastery happens when we become capable of allowing ourselves to feel our emotions and still to do what we want to do. We often avoid doing things that may bring up emotions (particularly fear, anger and sadness) because we do not know how to handle them in ourselves or in others.
For example, many times we let our fears stop us from taking action that we know would be in our best interest. We may avoid, going to the dentist, facing a looming problem we don't want to look at, standing up for ourselves at work or stating what we want in our relationships. In this way our fear has mastered us, preventing us from doing what we want to do. We have become the slave of our emotions.
Four Bodies = One Human Being
As human beings we have four bodies:
Physical - called our body.
Mental - called our mind.
Emotional - this body has no name*.
Spiritual - called our soul.
How can we know factual reality when
our emotions distort our perception?

Our physical and mental aspects tend to be associated with 'masculine' qualities being tangible, logical, finite and understandable. Our emotional and spiritual aspects tend to be associated with 'feminine' qualities being esoteric, nonlinear, not necessarily understandable or logical, infinite and mystical.
We have lain such heavy emphasises on our thinking capacities that we are out of balance with our feeling instincts. Our patriarchal Western culture, has emphasised our physical and mental aspects to the detriment of our emotional and spiritual aspects. One of the founders of our culture, Descartes, proposed that "I think, therefore I am". His premise is that our existence has validity because we think. I say: "I think, therefore I am confused".
Our physical, mental, emotional and spiritual bodies are not separate from each other. They are dynamically interwoven. Think for a moment about how your physical body feels and the kind of thoughts you have when you are happy compared to when you are sad. Health studies are showing clear links between emotional traumas and physical illness. The question these days is not whether our emotions affect our health, the question is 'How much they affect our health?'.
Clearly we are reaching the limits of the bias toward the physical and mental. Unemployment rages and pollution threatens our forests, rivers, oceans and our health. Youth suicide and discontentment are a real concern. The health care system is labouring under an overload of a burden that requires more and more money to keep it going. Marriage breakdowns are running at 50 per cent. Many people are feeling lost, empty uninspired and unfulfilled in their lives.
Humanity desperately needs to wake up to the neglected emotional (and spiritual) aspects of being human. We need to embrace our full nature: physical, mental, emotional and spiritual. Our physical body, emotional body and soul provide us with great sources of wisdom, but many of us have come to rely on only the wisdom accessible through our intellects.
Emotions are Real, Valid and Important
We live in a culture that tends to deny the reality of our emotional aspect. This is reflected in the fact that there is no name for our emotional body. A large number of personal, social and environmental problems have arisen because Western culture does not recognise or validate our emotions as real.
Emotions are often shamed and ridiculed. For example, when we are sad we are told to 'grow up', 'cheer up', 'look on the bright side', 'think of how lucky we are'. Boys are told that they are 'sissies', 'wimps', 'sooks' or 'girls' if they cry. Girls are told that they are 'bitches', 'nasty' or 'unladylike' if they express anger. We are told not to be 'so emotional', not to be 'so sensitive', not to 'take it personally', 'take a broader perspective', 'forgive and forget' - anything but acknowledge that we are actually having a real experience called 'an emotion'. Unfortunately emotions do not just 'go away' if we deny or ignore them. Instead they cause disruption to our inner state of well-being and affect our outer actions which in turn affects others which in turn affects the health of the planet.
During a 'Breathwork' session I had in 1992 I suddenly recognised my emotional body. I realised that this was a major part of me that I had not known existed before. I raced down to a large alternative bookstore in the city and asked for a book on emotions. The woman behind the counter looked at me blankly, scratched her head and said she didn't think that she could help me. As we looked through the shelves on personal development we saw plenty of books about how to use your mind power but nothing on how to use your emotional power! Only recently have books such as Dr Daniel Goleman's 'Emotional Intelligence' started to appear. This is clearly a pioneering frontier!
Our emotions are real, valid and an important part of being human. We need to be emotionally proficient if we are to lead fulfilling lives in harmony with the planet. Emotional well being leads to satisfying relationships, inner happiness, personal power and harmony with all life.
Keys to Emotional Mastery
by Nicholas de Castella (Exerpt from 'Keys to Emotional Mastery')