Stimulate Immune System Function 835 Hz
/barry/newsletter168/

Colon Function
Do you look and feel older than you are? Do you know that colon stimulation improves skin and muscle tone, and reduces signs of aging? Is your waistline getting bigger every year no matter how much you exercise? Are you tired of being overweight? Are your joints stiff, weak or painful? Do you suffer from arthritis?
Stimulate Colon Function 635 Hz
Rife Frequency Tools

Thyroid Function
You have tried diet after diet only to stay the same weight. You keep gaining weight little by little every month. You feel tired, sluggish, down in the dumps, and as hard as you try to fight it, you feel depressed. A properly functioning thyroid gland is extremely crucial for your metabolism and when it doesn't work correctly many of your bodily functions can suffer
Stimulate Thyroid Function 763 Hz
Rife Frequency Tools

Pancreas Function
The pancreas is a small organ located near the lower part of the stomach and the beginning of the small intestine. This organ has two main functions. It functions as an exocrine organ by producing digestive enzymes, and as an endocrine organ by producing hormones, with insulin being the most important hormone produced by the pancreas.
The pancreas secretes its digestive enzymes, through a system of ducts into the digestive tract, while it secretes its variety of hormones directly into the bloodstream.
Abnormal pancreatic function can lead to pancreatitis or diabetes mellitus.
Stimulate Pancreas Function 654 Hz
Rife Frequency Tools

Liver Function 751 Hz
Kidney Function 625 Hz
Heart Function 696 Hz
Blood Pressure 15 Hz
Nervous System Function 764 Hz
Rife Frequency Tools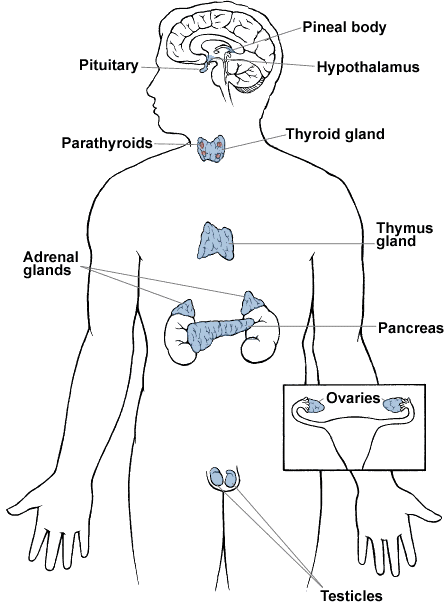 Lymph System Function
The lymphatic system is composed of lymph vessels, lymph nodes, and organs. The functions of this system include the absorbtion of excess fluid and its return to the blood stream, absorption of fat (in the villi of the small intestine) and the immune system function.
Lymph vessels are closely associated with the circulatory system vessels. Larger lymph vessels are similar to veins. Lymph capillaries are scatted throughout the body. Contraction of skeletal muscle causes movement of the lymph fluid through valves.
Lymph organs include the bone marrow, lymph nodes, spleen, and thymus. Bone marrow contains tissue that produces lymphocytes. B-lymphocytes (B-cells) mature in the bone marrow. T-lymphocytes (T-cells) mature in the thymus gland. Other blood cells such as monocytes and leukocytes are produced in the bone marrow. Lymph nodes are areas of concentrated lymphocytes and macrophages along the lymphatic veins. The spleen is similar to the lymph node except that it is larger and filled with blood. The spleen serves as a reservoir for blood, and filters or purifies the blood and lymph fluid that flows through it. If the spleen is damaged or removed, the individual is more susceptible to infections. The thymus secretes a hormone, thymosin, that causes pre-T-cells to mature (in the thymus) into T-cells
Stimulate Normal Lymph System Function 676 Hz
Stimulate Increased Lymph System Circulation 15 Hz
Rife Frequency Tools
Stimulate Normalized Blood Circulation 337 Hz
Stimulate Increased Blood Flow / Circulation 17 Hz

Red Blood Cell Production
Anemia is characterized by an insufficient number of red blood cells (RBCs). RBCs carry oxygen from the lungs to tissues throughout the body. All cells require oxygen to function.
Red blood cells originate in bone marrow as erythroblasts (a "blast" is a primitive cell that develops into a mature cell). Hemoglobin (Hb), a protein that binds to oxygen, is the main component of red blood cells. Once RBCs become filled with hemoglobin they enter the bloodstream as erythrocytes. Healthy hemoglobin holds the oxygen molecules with a precise degree of force. If it binds oxygen molecules in the lungs too loosely, it cannot hold onto them and carry them away. If it binds them too tightly, it cannot release them to tissues.
Red blood cell production is stimulated by the hormone erythropoietin (EPO), which is produced in the kidneys. If the kidneys fail to produce adequate EPO, anemia develops
Normalize Red Blood Cell Production 1524 Hz
Rife Frequency Tools

White Blood Cell
White blood cells (also called leukocytes, pronounced: loo-kuh-sytes) are a key part of the body's system for defending itself against infection. They can move in and out of the bloodstream to reach affected tissues. The blood contains far fewer white blood cells than red cells, although the body can increase production of white blood cells to fight infection. There are several types of white blood cells, and their life spans vary from a few days to months. New cells are constantly being formed in the bone marrow.
Normalize White Blood Cell Production 1434 Hz
Rife Frequency Tools

Stimulate the Reinforcement of DNA Integrity 528 Hz
Stimulate the Reinforcement of RNA Integrity 637 Hz

Stimulate Clarity of Thought / Mental Function 35 Hz
Stimulate the Stabilization Of Emotional States 15 Hz
Stimulate The Clearing of Emotional Trauma / Energy Blocks 15 Hz

Stimulate The Balancing Of Spiritual Well-Being 1565 Hz
Reduce Chemical Sensitivity 440 Hz
Reduce Electrical Sensitivity 657 Hz
Stimulate the Normalization of Calcium Metabolism 328 Hz
Stimulate the Healing Of Nerves 2.0 Hz
Stimulate The Healing Of Bones 7.0 Hz
Stimulate the Healing Of Ligaments 9.7 Hz
Stimulate The Healing Of Muscles 13.5 Hz
Stimulate the healing of Capillaries 15.2 Hz
Reduce Swelling of Herneated Disc 25.4 Hz; 324 Hz, 15 Hz
Reduce Excess Fluid Retention in Joints & Tissues 24.3 Hz
Rife Frequency Tools
Parkinson tremor, temporary relief - 6000 for 10 min, 130, 169
Parkinson's tremor differs from essential tremor in two ways. Parkinson's tremor occurs at a lower shaking frequency when the body or limbs are at rest and ceases during purposeful movement. Essential tremor has a higher shaking frequency and is most obvious during intentional movement.
Parkinson's disease (a slowly progressive, degenerative, neurologic
disorder, also use Chlamydia pneumoniae and see Nocardia asteroides freqs) -
693, 813, 1.1, 5000, 1131 for 3 min, 33 for 30 min
Rife Frequency Tools
Stimulate Clarity of Thought / Mental Function 35 Hz
Herpes simplex I (exp) - 467.8, 935.5, 1871, 3742, 7484 More here
Thrush (use Candida and see Stomatitis freqs) - 414, 465
Pain (Also look under name of condition causing pain) - 3000, 95, 666, 80
Rife Frequency Tools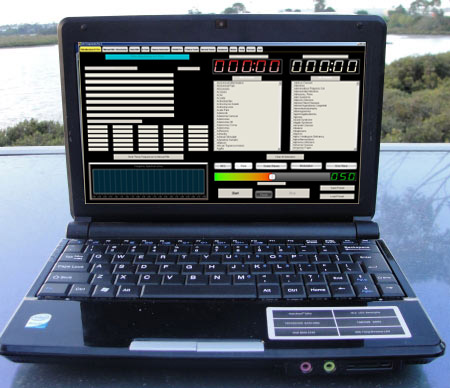 Rife Pro:Features
You can run up to 20 frequencies at once saving you time - without sacrificing power
Over 700 Fast Presets for hundreds of health problems - 2 mouse clicks and you're up and running
Hulda Clark Frequency Converter lets you use Hulda Clark frequencies giving you even more healing power
Structure water and oils with Rife frequencies and make professional grade remedies for pain relief and more...
Frequency Resolution of 0.0001 Hz - gives you frequency accuracy better than ANY Rife Machine available
Special Modulation algorithm for enhancing the effectiveness of speakers for Rife work
Manual Mode for entering your own frequency sets - enter any frequencies you like up to 22 KHz
Save and Load an unlimited number of your own presets for quick recall for later use
You can Export Rife Frequencies and Presets to wave audio format for transfer to CDs
10.2" Screen
Simple and Easy to use,,just use the built in mouse to click on the frequcy set
Understandable Instructions :)