Discover the
Super POWERFUL Software Tool


That Can TURBO-CHARGE Your Life!
- Used By

Over 220,000 People

Worldwide
Awesome new subliminal message software allows you to:

Used by Olympic Winners, the US Army & Microsoft
This Is The Program THEY TRIED TO BAN!
Imagine if you had access to a SECRET CONTROL PANEL inside your brain...
A control panel that enabled you to literally "steal" the qualities of some of the GREATEST people to ever live on earth... simply by pressing a switch!

If you wanted to experience powerful self-confidence, just press that switch.

If you wanted to lose a few inches from your waist, just press that switch.

If you wanted to get rid of your fear of public speaking, just press that switch.
Wouldn't that be a much easier method of working with your mind?
Of course it would. But unfortunately the brain doesn't come with it's own control panel.
And that's why we built one!

Back in 1999, myself and a small team of programmers helped to produce the world's first subliminal messaging software. It was called Subliminal Power - and it flashed positive affirmations on your computer screen while you worked.
And OH BOY - was it powerful!
It changed lives overnight. It gave people the power to control everything -- their thoughts, their emotions, their habits, their inner thought processes.
Subliminal Power was the SECRET control panel of the brain!
In fact, it was SO powerful that our customers told their friends. And their friends told even more friends.
Today, over 220,000 people use Subliminal Power throughout the globe. And they're STILL spreading the word. Our customers range from self-development guru Dr Joe Vitale to Olympian winner Ruben Gonzalez, from software giant Microsoft to the US Army. Just click here to read a few of our testimonials.
You're wondering why Subliminal Power enjoys such a huge following?
EASY. Because IT WORKS.
Subliminal Power enables you to QUICKLY change ANY area of your life, with absolutely NO effort. There's absolutely NO psychotherapy. NO hypnosis. NO meditation. NO reading. NO magic spells.
It's easy to setup too. Just install Subliminal Power once and select a "subliminal program."
Want to lose weight? Choose that program.
Want to increase your IQ? Choose that program.
And then just sit back. Subliminal Power will begin flashing its unobtrusive messages -- and literally starts to REPROGRAM your mind so you can achieve ANYTHING you want in life.
... ALL with absolutely NO EFFORT!
Can self-development GET ANY EASIER than this?
No way. This is the simplest, most enjoyable method of changing. Fast.
And if you can give me just FIVE MINUTES right now, I'll tell you EXACTLY how it all works...

click here to read recent testimonials

A Very, VERY Brief History of Subliminal Messaging:
The Astonishing Story Behind the US Government BAN
And the Powerful Leaders That
RECOMMEND Subliminals

!

It was back in the 1970's that I first stumbled upon the world of subliminal messaging.

... You see, that was when the US Government tried to BAN IT!

Maybe you remember. Advertisers had tapped into the secret CIA research in 1950's public movie theaters, and the studies of William Bryan Key, Vance Packard, and Eldon Taylor of the 1960's.

They were beginning to realize: Subliminals can SERIOUSLY influence your mind!

Of course advertisers had an ulterior motive. They wanted your CASH. There was a lot of hype and the public soon forgot the hysteria. And subliminal messaging was NOT banned.

Today, however, people are beginning to realize JUST HOW POWERFUL this technique can be.

Subliminal messaging has been popularized by success coaches such as Anthony Robbins, mind gurus such as Derren Brown and world-leading sport players, such as Tiger Woods. It's the future of the mind.

But WHAT exactly IS subliminal messaging -
and WHY DOES IT WORK?

Subliminal messages are positive affirmations sent DIRECTLY to the subconscious mind, bypassing the more critical conscious mind. The subconscious then follows these commands to produce POWERFUL and EXCITING change -- quicker than anything you've ever seen before.

Subliminal Power works by flashing positive affirmations around your computer screen while you work.

The messages are completely unobtrusive.
In fact, you probably won't even notice most of them.

But the subconscious does. It soaks up every single message - and uses the commands to make FAST, EXCITING change in your life. Fascinating, fantastic change that will absolutely astound you!

I always tell ANYONE new to this program...
"You will ALWAYS remember the day you installed Subliminal Power!"
It will let you achieve ANYTHING you desire. Starting NOW.
click here to read recent testimonials

Here's How YOU Can Use This
Breakthrough Software

to
Increase your Brain Power, Kill Destructive Habits,
Turbo-Charge your Favorite Sport & Improve your Skin!

Henry Ford famously said: "Whether you think that you can, or that you can't, you are usually right."

He was telling the world that...
We're only limited by our thoughts.

And when you can REPROGRAM your thoughts at the DEEPEST POSSIBLE LEVEL, you can unlock your hidden potential for ANYTHING.

Does you get the feeling that sounds right to you?

If so, let's start by discovering how you could use Subliminal Power to make awesome change in your life.

Use Subliminal Power to develop your mind, acquiring a genius mindset that will make you the ABSOLUTE ENVY of your friends, family and co-workers. Use this breakthrough subliminal software tool to:

Steal Einstein's Secret Powers - Discover the powers of genius. Become quick-witted, quick-thinking and super-intelligent. Increase your IQ just by using your computer as normal. You'll can automatically reprogram your mind to be super-successful in EVERYTHING it attempts.

Take Accelerated Learning to the NEXT LEVEL - Forget accelerated learning. Try super-sonic, turbo-charged, platinum-level, super-fast learning! Blast through books in record time and absorb absolutely everything. You'll be amazed, astonished, and shocked. Guaranteed.

Become a Walking, Talking Calculator! - People often associate intelligence with vocabulary and mathematical skills. Blast EVERYONE ELSE out of the skies - with brain skills that will absolutely astound you. Forget Kevin Trudeau and memory tricks. Subliminal Power is the real deal!

But that's just the absolute beginning. Many people use Subliminal Power to let go of limiting beliefs, destructive habits and harmful thoughts - without going through years of psychotherapy, uncomfortable meditation or expensive hypnotherapy.
As the late Rona Popeil used to say: "Just set it - and forget it!"
Within a couple of minutes of downloading Subliminal Power, you can begin using it to:

Crush ALL of Your Fears & Phobias, INSTANTLY - If you've ever experienced stage fright, a fear of public speaking, being scared of spiders or heights, then tell Subliminal Power. It'll instantly reprogram your inner mind to help RELEASE all of your fears - so you can feel the true freedom you inherently are!

AT LAST, Drop Destructive Habits in Just MINUTES - We all have destructive habits and patterns that ruin our lives. Smoking habits, sexual addictions, painful associations that lead us astray. We're living in the PAST. Subliminal Power helps you RELEASE all of your past - and drop ALL bad habits. No effort required!

Olympian winner Ruben Gonzalez wrote to me just last week to send his PERSONAL PRAISE for Subliminal Power. And embarrassingly, I never even knew he used the program!
He used Subliminal Power to IMPROVE his sport and WIN the Olympics. Not once - but THREE times.
Now that's one AMAZING testimonial
that MAY just convince you to grab Subliminal Power - NOW!
That isn't a unique story (heck, I didn't even know he was a customer!). I invite you to CLICK HERE and read through our testimonials page and discover just how people are putting Subliminal Power to work!
This will happen for you too, if you want it. Simply enter your commands into Subliminal Power - and let the tool quietly REPROGRAM your inner mind and enjoy OUTSTANDING CHANGE - quicker than ever before.
Use Subliminal Power to:

Improve in ANY Sport, No Matter How GREAT You Already Are - Basketball, golf, swimming, bowling, soccer, football, tennis, Martial Arts, running, baseball. No matter WHAT your sport is, Subliminal Power will keep taking you to the next level. Amaze your coach. Improve WITHOUT training & WITHOUT effort!

Turbo-Charge your Personality, Build Charisma! - With Subliminal Power, you can change literally any aspect of your personality. Feel more motivated, attract your ideal partner, unleash your charisma, develop the wit of Oscar Wilde, uncover your spiritual path, become more assertive - and MUCH more.

IMPROVE Your Physical Body, NO Surgery Required - Subliminal Power can literally change your physical body, with absolutely NO effort whatsoever. Enjoy more vibrant, glowing skin, reduce the signs of aging, lose weight, improve your muscle tone, enjoy a slim & slender body - EASILY!
Now, I can guess what you're thinking.
It sounds outstanding. It may even sound possible. There are a lot of people using this and a mass of testimonials, so there must be something in it.
"...But I'll bet you a dime to a dollar it's BIG-TIME COMPLEX to setup!"
Maybe you're right. Shall we find out together -- right now?
click here to read recent testimonials

Introducing Our NEW Subliminal Power Screenshots!

Give Me Just TWO MINUTES

- And Let Me Show You How
DIFFICULT It Is to Setup Subliminal Power (Yeah Right!)

Achieving ANYTHING you want out of life with Subliminal Power is as difficult as these THREE steps.

There's NO hours of meditating. NO listening to audio tapes or subliminal CDs. And absolutely NO psychotherapy, group-sharing or hypnosis. Forget the hype: This WORKS.

AND HERE'S HOW... ARE YOU READY?

STEP ONE: Select Your Subliminal Programs!

Once you've installed Subliminal Power, simply tick the subliminal programs you'd like to run.

Want to become a public speaking God? Then tick that subliminal program. Want to develop your skills in the bedroom? Just ticket that subliminal program. Want to increase your IQ and develop your genius mindset? Tick the subliminal program.
Can't find a subliminal program that suits you? That's near impossible. We've created a massive 120 subliminal programs for you, containing a collective total of OVER 1500 AFFIRMATIONS.
But just in case you can't find what you want...
then simply CREATE your OWN subliminal program!
Just click on "New" and enter your brain commands. We even include a guide to show you exactly how to write your affirmation commands. (Most people won't tell you this, but certain words can REVERSE the effect of your brain programming. We'll show you how to stay protected!)
STEP TWO: Click OK and Let Subliminal Power Get to Work!
It hardly even warrants a step of it's own. Just click OK and let Subliminal Power minimize to the task bar.
It'll immediately begin flashing subtle, unobtrusive messages around your computer screen while you work. You'll probably never even notice them -- but they'll instantly begin having an effect on your subconscious mind, REPROGRAMMING you brain for TOTAL SUCCESS.
STEP THREE: Remember the Day You Installed Subliminal Power!
Within just hours, you'll begin to notice the OUTSTANDING EFFECT of this phenomenal program.
You'll begin to feel the change coming from the INSIDE.
Can you imagine what that feels like?
It's as though your core being and thought processes have been totally TRANSFORMED - and you're beginning to feel MORE FREEDOM and MORE HAPPINESS than every before.
Your subconscious will take all of those INCREDIBLY powerful suggestions and begin to make exciting, long-lasting change in your life. You'll become HAPPIER, HEALTHIER and MORE ALIVE to LIFE.
And you'll recall my words: that you'll always remember the day you installed Subliminal Power,
as being the day you life changed for the better. And you'll smile!

URGENT: Here's How Much I Believe in Subliminal Power!
Discover Why I Have Faith in the Karma System -
And How Subliminal Power
WILL Change YOUR Life

!

Kerri Russell once said that "Sometimes it's the smallest decisions that can change your life forever."

The decision to try out Subliminal Power is not a big one. It's something you can make RIGHT NOW... it's as simple as flicking on a light switch. And that decision could RENEW your WORLD.

Let me tell you something.
I've worked in self-development now for over forty years...

My self-growth library consists of over 300 books and around a hundred personal development audio courses. I buy everything new that hits the market - in search for new gems of knowledge that I can use to improve the lives of myself and friends like you.

But here's the thing.
I'd swap EVERYTHING I have and EVERYTHING I've ever earned...

... For just ONE single, solo copy of Subliminal Power.

That's no marketing spiel. That's not Bradley Thompson being dramatic. That's the truth.

And that's EXACTLY how much I believe in the power of Subliminal Power.

You know, I believe in karma. I believe that what goes around, comes around. By spreading the word about Subliminal Power, I genuinely believe I'm making powerful and POSITIVE changes around the globe.

Subliminal Power is CHANGING LIVES.

And so the question is:
How quickly will it be before YOU discover Subliminal Power?

I hope it's sooner rather than later. I hate losing out on our most precious commodity: time. You can't go back. And you can't undo bad decisions.

But if you want an EXCITING, BRIGHT new future - where you can literally PROGRAM you entire brain to work EXACTLY as you want it to work - then you MUST GRAB your copy of Subliminal Power.

Period.

You want me to take my promise
of self-change one step further? Strap yourself in...

Here's the "
WOW

" Self-Growth Deal I Want to Make You!
Grab the FULL VERSION of the Subliminal Power Package.


I want to tell you that I'm VERY EXCITED to be able to offer you this new Subliminal Power package.

We've come on so much since the early days back in 1999. There has literally NEVER been a better time to try out Subliminal Power and get your hands on this LIFE-CHANGING TOOL.

Here's what I want to offer you, if you decide to discover the world of Subliminal Power - within the next five minutes:

A FULLY-WORKING copy of Subliminal Power - Let me send you the absolute latest version of our Subliminal Power tool, fully revised and updated after three years in development. This is the ORIGINAL and still the BEST. Beware of cheap imitations... Subliminal Power is the only subliminal messaging software that can truly change your life for the better... !

22 EXCITING Subliminal Programs & 250+ Affirmations - You won't even have to think about creating your own subliminal programs. We'll provide you with an OUTSTANDING collection of 22 subliminal programs - covering developing your genius mindset, exam success, boosting your self-esteem, attracting your soul mate, releasing your past, "WOW!" charisma - and MUCH more. Click HERE for the full list.

FREE Specially-Developed Classical Music! - We're bundling a handful of specially-created classical music files with Subliminal Power. This audio plays at 60bpm while Subliminal Power runs, helping to influence your brainwave patterns and make you even MORE receptive to the powerful suggestions that are sent to your subconscious! They're all included - FREE!
Now I'm hoping that you're
JUST as excited about Subliminal Power as me...
Conclusion
" You'll always remember the day you installed Subliminal Power!"
is perhaps my favorite phrase.
I hear so many people saying it these days, and it makes me smile every single time.
And I'd really like to hope that YOU'LL be saying it too -- in just a couple of short weeks. Rather than remaining stuck, remembering the day you DIDN'T install Subliminal Power.
Life isn't about regrets. It's about seizing opportunity.
Subliminal Power opens your world and allows you to UNLOCK your potential -- controlling your ENTIRE MIND as easily as you'd flick a switch.
Remember, Subliminal Power is the CONTROL PANEL for your BRAIN.
"The future is NOT something we enter. The future is something we create" - Leonard I. Sweet
With the very best of wishes,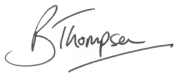 Bradley Thompson, Self-Development Author
Founder of Subliminal Power, WCCL Network.
---

Buy the CD version now.

We'll ship the official CD-ROM to your door, in a hi-tech ejector case.

You can pay securely over the Internet using Visa, Mastercard, American Express, or paypal