| | |
| --- | --- |
| Please send our website to a friend | |

Hi

Welcome to the 77nd issue of our email Website Update...


for Altered States customers, website visitors and friends. (Sometimes friends subscribe friends, if you are not interested in receiving this newsletter, we apologise for the inconvenience, instructions for easy unsubscribing are below).
We hope you find value in this Newsletter. We welcome your input and feedback.

The Definition of Bliss


Entry: bliss. Definition: ecstasy
Synonyms: beatitude, blessedness, euphoria,
felicity, gladness, happiness, joy, paradise, rapture

This comes very close
A NOVA PRO 100 AND 4 AURA CUSHIONS
WOW !!!
One under your neck
One under your buttocks and one under each calf/ankle
ABSOLUTE BLISS
Just plug the Aura Custions using double RCA adapters into
the Aura Cushion controller, then plug the controller into your Nova Pro 100
choose a deep relaxation or meditation program, put on your glasses and head phones
turn on your favorite meditation or relaxation music , lay down and bliss out...
Feel the vibes through your whole body

Send this newsletter to a friend.
If the doors of perception were cleansed every thing would appear to man as it is, infinite.
For man has closed himself up, till he sees all things through narrow chinks of his cavern.
-William Blake,


Amazing for sound theraphy

Sound has been thought of as a bridge between the body, mind and spirit. It is a form of vibrational energy that has the power to reintegrate, balance, and heal us. The most common forms of healing sound include, singing, chanting, mantras, prayer, harmonics, rhythm, harmony, melody, instruments, and the sound of nature like wind, rain, and ocean surf. Each organ in the body resonates to specific sounds and responds to the healing effect of musical notes. Two of the most powerful therapeutic healing sounds we make are crying and laughing. Each sound you make while laughing and crying is chosen by your subconscious mind automatically to release, clear, and heal you. This is one reason why you may feel relaxed and centered after a good cry, or long laugh!

As effective as
music cushions selling for
four to eight times as much!
when used with your light and sound sysyem
Promotes mind-body coherence
for the deepest relaxation,
enabling the
peak performer
in you!
To return to this newsletter just hit" Exit Website" in the top left hand corner of our main page
This combination gives you a multi sensory light, sound and vibration entrainment system that can be far more effective than simply a light sound system and can produce extraordinary states of mind/body resonance or coherence.
Out of all the research being done in this field one thing is becoming clear; when we enter peak performance and exceptional states- "the zone" – our brains and bodies show dramatic shifts into higher levels of congruence or coherence. The eyes, ears and other senses provide the brain with coherent information (i.e without distractions, irrelevancies or "static"), and the activities of the brain, such as the brain wave frequencies and patterns, process that information with a much higher degree of coherence. This is what we experience as "flow" or being "in sync"

Many neurotechnology tools quickly and directly increase body-mind coherence by means of vibrations. The most popular by far are light-sound systems-compact devices that deliver precise light and sound vibrations into the brain to quickly alter the brain's vibrations into coherent patterns associated with states of body-mind resonance, ranging from deep relaxation to alert concentration. I know from my own experience, from discussions with scores of researchers and clinicians and from exchanges with thousands of people around the world that these light-sound devices can produce remarkable benefits.
Listening through the big ear

Research is now revealing that our bodies respond with incredible sensitivity to an immense range of vibrations. What this means is that our entire body is like a big ear. In the words of acoustic scientist Dr. Patrick Flanagan, "Our skin is not just a covering; it is an enormously sensitive organ with hundreds of thousands of receptors for vibrotactle input".

But it's not just the surface of the body that has vibratory sensitivity. There's now evidence that, In Flanagan's words "each cavity in the body is a resonator; It has a specific frequency to which it resonates like a tuning fork. Thus, if the body is resonated by music, certain parts of the body will resonate particularly strongly to each frequency".

Now thanks to patented technology and mass production, a very effective vibrotactile stimulator has become available at an incredibly low cost. I use the Aura myself, and know that even when used simply with music, it provides a remarkable and intense experience. It comes with its own amplifier so you can plug a battery powered portable CD or tape player into it and get big spine-tingling sound.
Good vibrations!
Michael Hutchison
Ps The Aura Cushions work with most light and sound units
Aura Cushion: http://www.altered-states.co.nz/vcushion/vcushion.htm
Nova Pro 100: http://www.altered-states.co.nz/mind/np10098.htm
To return to this newsletter just hit" Exit Website" in the top left hand corner of our main page



| | |
| --- | --- |
| Please send our website to a friend | |
Todays thought
"When you make the two one, and when you make the inside like the outside and the outside like the inside, and the above like the below, and when you make the male and the female one and the same... then you will enter the Kingdom of God'." --Gospel of Thomas
Send this newsletter to a friend.
Do you have a friend with Cancer
please send them this Article
Send this Article to a friend.
Serious illness ? medical professionals told you or a loved one
"to go home and put your affairs in order..."
Have A look at this unit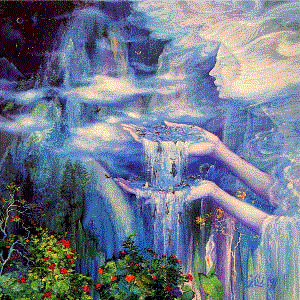 WE ARE ABLE TO TAILOR A LAYAWAY SYSTEM
TO SUIT YOUR BUDGET Go Here

"The world is a dangerous place to live; not because of the people who are evil, but because of the people who don't do anything about it."
Albert Einstein
A sad day for Alternative healing


Classical Homeopathy On line here
Send this newsletter to a friend..

COLLOIDAL SILVER UNITS

These make excellent presents
HEAVY DUTY UNITS COLLOIDALSILVER UNITS


| | |
| --- | --- |
| Please send our website to a friend | |

Click here to signup as an affiliate.
Sell your bits and bobs in our online Auction
HERE
warm regards
Lynne

and barry


phone 64 9 828 9800
fax 64 9 828 8373
http://altered-states.net

Email

Email
To translate our sites into your particular language use the Alta Vista Translator
A SITE DEDICATED TO TRUTH, PEACE, JUSTICE, LOVE AND FREEDOM


The way to be removed from future mailings for free: simply click on your reply button and respond with "UNSUBSCRIBE" in the subject line. This will permanently remove you from all future mailings from us. Any future mailings from other e-mail addresses must be dealt with separately. If you are still receiving mail after sending a "please unsubscribe" email ,please except our sincere apologies you WILL be taken of the data base.mailto:remove@altered-states.tzo.com?subject=Please unsubscribe
PLEASE NOTE if you have already asked to be taken of,and this has not happened
you are sending us the wrong email address, please look in the header of this
newsletter and send that email address to ….
please unsubscribe
If you feel you have been spamed please send email to
:report spam

Please read the DISCLAIMER. Altered States products are sold for learning, self-improvement and simple relaxation. No statement contained in this catalogue, and no information provided by any Altered States employee, should be construed as a claim or representation that these products are intended for use in the diagnosis, cure, mitigation, treatment or prevention of disease or any other medical condition. The information contained in this catalogue is deemed to be based on reliable and authoritative report. However, certain persons considered experts may disagree with one or more of the statements contained here. Altered States assumes no liability or risk involved in the use of the products described here. We make no warranty, expressed or implied, other than that the material conforms to applicable standard specifications.
-----------LET PEACE AND PEACE AND PEACE BE EVERYWHERE.............

still aother disclaimer
The publisher does not accept any responsibility for the accuracy of the information or the consequences arising from the application, use, or misuse of any of the information contained herein, including any injury and/or damage to any person or property as a matter of product liability, negligence, or otherwise. No warranty, expressed or implied, is made in regard to the contents of this material. No claims or endorsements are made for any drugs or compounds currently marketed or in investigative use. This material is not intended as a guide to self-medication. The reader is advised to discuss the information provided here with a doctor, pharmacist, nurse, or other authorized healthcare practitioner and to check product information (including package inserts) regarding dosage, precautions, warnings, interactions, and contraindications before administering any drug, herb,radionics tool,or supplement discussed herein.
Send this newsletter to a friend.

| | |
| --- | --- |
| Please send our website to a friend | |
THANK YOU