"Vibrational healing methods represent new ways of dealing with illness. Practitioners of subtle energy medicine attempt to correct dysfunction in the human organism by manipulating invisible yet integral levels of human structure and function. Healing at the level of human subtle energy anatomy is predicated upon the new physics understanding that all matter is, in fact, a manifestation of energy.
As science and technology evolve to make that which was formerly unseen visible, more scientists and physicians will be forced to change their viewpoint about the extended nature of human beings…"
David Hulse
Fibonacci Numbers solfeggio frequencies
In recent years, a powerful healing tool has been re-introduced to the World! The Ancient Solfeggio Frequencies. Thanks to Dr Leonard Horowitz and Dr Joseph Puleo, It was Dr. Joseph Puleo who rediscovered the Solfeggio sounds in the 70s by finding the frequencies (measured in hertz) of these unique healing sounds. The interesting thing is that he found these frequencies encoded in the Bible,
| | |
| --- | --- |
| | Vibration and sound can be used, like most things, with either positive or negative intention Oftentimes, one's intention is communicated through the use of language. History is filled with examples of societies being controlled or manipulated by those with less than honorable intentions. Various religious texts, including the Bible, discuss the importance of just making Sound - by chanting, singing, drumming, or speaking in tongues. Each expression of sound is a way that people may access deeper levels of consciousness. The Sacred harmony unit is another powerful way of reaching these levels. |
in the book of Numbers, chapter 7, verses 12-89. He used the Pythagorean method of numeral reduction to unravel the mysterious six mathematical patterns encoded there: 396, 417, 528, 639, 741 and 852.

Many of us know that sounds can have a powerful effect on our minds and emotions. Listening to relaxing music has been shown to cause a healing response in plants, animals and humans. Loud discordant music has been shown to have the opposite effect. Plants exposed to this type of music live shorter lives and actually produce less nutritious fruit and seeds than those exposed to softer, more flowing music.
"The body is composed of 70% water. It's an excellent conductive medium for sound and vibration". Dr. Gaynor
"Nature and Grace"
— the physical and the spiritual—
reflect each other and reveal "the great fact" that there is
a secret tone scale —or set of sounds—
that vibrates at the exact frequencies required to
transform spirit to matter, or matter to spirit."
Leonard G. Horowitz, D.M.D.
Every living cell within our body, every organ, every tissue, every thought, every mental state, is alive with a vibrational frequency, or energy. Just as plants need the proper balance of water, our body systems need the proper balance of energy. You don't feed a plant enough water, it dies. You water a plant too much, it dies. Everything is about balance.
One notorious scientific validation that these patterns can be used as vibrational healing frequencies is the fact that the 528 Hz frequency is precisely the one used by geneticists nowadays to repair damaged human DNA.
The history of the solfeggio tones begins with King David, who then passed the secrets on to Solomon. Sometime after Solomon, the tones were lost. David was given four tones, which he created with strings on his lyre. These tones are all used with the psalms, also created by David. The mathematics of the tones matches the mathematics of the psalms (geomatria). Solomon used the tones and the geomatria in the creation of the Song of Songs, also a psalm. This was considered the most sacred of the psalms.
The Greek mathematician, Pythagoras (c580-500 BCE), was part of a school of mathematicians called the Pythagoreans. They made notes with lengths of string and noted the connection between the length of the string and the note produced. They also discovered that the relationship between different sound frequencies is the inverse of the relationship of the lengths of the strings.
During the creation of Gregorian chant, the solfeggio tones were rediscovered, these based on five notes. Later, a sixth note was added. These were based on the discoveries of Pythagoras and his harmony of the spheres. These also were later lost. In the 90s, Dr. Joey Puleo was given the secret of the geomatria in a vision and the actual frequencies in appearances of Jeshua and an angel that Dr. Puleo did not name. After the turn of the millennium, Joseph Crane was told in an appearance of Archangel Michael that two solfeggio scales existed — one profane and one sacred. The sacred has been known as the "secret solfeggio." Later, Michael gave Joe Crane six of the frequencies to the sacred solfeggio to be used in healing. And more recently he told Crane that a subset of the frequencies existed, called the Divine Masculine frequencies.
Recently discovered evidence shows one of the reasons that cats purr is because they`re helping to cleanse their bodies of excess carbon dioxide and aberrant energies. The Taoist and Shaolin monks of China and many other cultures have also realized how powerful various sounds can be. They use chanting not only to calm and clear the mind but to greatly energize various organ systems for increased mind/body control, health and longevity.
In 2009 the code of both solfeggios was cracked and shown to be linked together mathematically by mathematician and author, GW Hardin, through the guidance of Archangel Gabriel. During the process, yet a third set of solfeggio frequencies showed up in the mathematics. Using what is called the Pythagorean skein, the third set is made up of the sum of the first two sets. What also showed up was an entire fractal system of solfeggios that affect specific parts of the bodies.
All music components of music - Tempo, pitch, volume, and rhythm - affect our body. Tempo is defined as the pace of the music. Tempos in the range of 60 - 70 beats per minute have been found to be most soothing, because they reflect the similar tempo of the heart. A pace faster than that causes tension, while a pace slower than that creates the feeling of suspense. The pitch or highness or lowness of a sound is determined by the frequency of sound waves and it acts on the autonomic nervous system. A high pitch causes tension, while a low pitch promotes relaxation. The volume, or intensity/loudness of the music, can cause pain if very high, yet can be soothing and relaxing if low. Rhythm helps the body to regain the order that it had previous to the stress caused by the medical illness or condition. Specifically, music assists in restoring the circadian rhythms of temperature and sleep, the ultradian rhythms of autonomic system regulation, metabolic processes, and cerebral dominance, and the rhythms of respiration, peristalsis, and heart rate. In addition, for infants born premature or ill, music helps to recreate the order of the fetal environment experienced in utero, and promotes a low arousal state, such that calories are conserved for growth and healing (Source: Burke, M., Walsh, J., Oehler, J., & Gingras, J. Music Therapy Following Suctioning: Four Case Studies, 1995).
There are three levels to the solfeggio tones: the Archetypal (earthly), the Divine (heavenly), and the Universal (cosmic). Within each level there are two components, the Masculine and the Feminine. The Feminine is made up of tones in each level while the Masculine is made up of six tones. When all the tones of a component are played they create a harmonic or the tone of Oneness.
"Scientists have long noticed that music could impact the blood circulation e.g. change its rate," says Sergei Shushardzhan, one of the greatest specialists in music therapy. "However, it was not until recently that scientists have realized that music therapy is an interdisciplinary branch of science that came into being at the junction of many areas. There is a purely physical side of the phenomenon since music is the sound, rhythm, frequency etc. At the same time, there is a medical aspect of it – a reaction of the body to music at the psychological and cellular level. Our team, for example, have conducted a series of extremely interesting experiments involving cancer cells and microbe cells. The cell cultures were placed in between the loudspeakers and subjected to the sounds of music in four different styles: classical, easy listening/symphonic, rock, medieval hymns. The latter was found to have the strongest impact. The interaction processes are very complex. By and large, one style of music is able to boost the growth of cells while another can suppress it. Probably the method will help researchers find a key to control cellular processes and discover a way to understand the development mechanism of malignancies," says Shushardzhan. Source
This machine represents the return of the solfeggio tones to humanity. The frequencies are being used world-wide to heal and advance consciousness. It is strongly recommended to play these frequencies only with loving intent for oneself and for others. If used in repeat mode, they have an even greater effect.
Healing with the Solfeggio Fequencies
•improve mood and mobility of people with Parkinson's disease
• reduce the need for sedatives and pain relievers during and after surgery
• decrease nausea during chemotherapy
• help patients participate in medical treatment that shortens hospital stays
• relieve anxiety
• lower blood pressure
• ease depression
• enhance concentration and creativity
Listening to Solfeggio Fequencies every day can have a big impact on your physical and emotional well-being as well as your overall health. It is recommended that you place the unit as close to your body as possible while laying or sitting in a omfortable positionc . Solfeggio Fequencies makes your brain happy and helps improve your emotional state of mind.
"After silence, that which comes nearest to expressing the inexpressible is music." – Aldous Huxley
According to entries from Webster's Dictionary and the original Apocrypha, these original frequencies are believed to be effective in; turning grief to joy, undoing situations and facilitating change, helping a person connect with Source to bring forth miracles, repairing DNA, connecting with spiritual family and understanding relationships, becoming more expressive to solve problem situations, and finally, awakening intuition to return to spiritual order
396Hz -Liberation From Fear
The Source of wisdom penetrates the mind and heart in this harmonic blend banishing the obstacles to peace . True memory is restored allowing you to have access to the treasures of internal knowledge. The influences of strength and equanimity. prepare the way for liberation

Pain Physical discomforts--from postoperative pain to chronic aches--can be eased with flowing frequencies , music therapists and researchers say. One study from Yale University School of Medicine found that people who listened to their favorite music while awake during a surgical procedure needed smaller amounts of sedative and pain medications than those who didn't hear music.

417Hz - Transmutation
The revelation of truth allows the user to release and convert the appearances of difficulty and setbacks, bringing order and inner listening to new heights of personal self-transformation. Internal Guidance is awakened and corrects and orders relationships and communication instilling the expression of clear vision and power.

Solfeggio Fequencies has helped many clients with sleeping problems nod off more quickly, snooze for longer periods of time, or get back to sleep more easily after a middle-of-the-night awakening,
"There will come a time when a diseased condition will not be described as it is today by physicians and psychologists, but it will be spoken of in musical terms, as one would speak of a piano that was out of tune."Rudolph Steiner
The basic principle of solfeggio frequencie Healing is that of resonance; every object is in a state of vibration and therefore creates a frequencie /vibration. This includes the various parts of our body, such as our organs, muscles, bones, etc. If these parts of our body are vibrating at their normal, healthy frequency, we call this state "health". If a portion of our body begins to vibrate at a frequency which is not harmonious to us, we call this "disease". It is possible to use sound to project the correct resonant frequency of that part of the body which is vibrating out of harmony back into the body, causing it to return to its natural frequency and return to a state of health. This projection of vibrational frequencie can be done through the sacred harmony systems, or through using an MWO. Not everyone vibrates to the same frequency. I think the key ingredient is a quote from sound healer Jonathan Goldman "Intent + Frequency = Healing" This is the key to all healing no matter what tools or modality you use. Also the patient must have three things to aid and assist their healing as Adam Dreamhealer states
1. Positive attitude
2. Being open and receptive to the healing treatment
3. A willingness to make a life change
]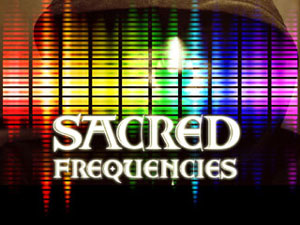 528Hz -DNA Repair (Miracle)
Intuition becomes magnified and directs the quality of reason, uniting the source of wisdom and light through the remembrance of the miracle re-discovered in every moment. The user is gifted with strength and peace as their purpose is unveiled through the instruments of free will and divine guidance.

The Russian biophysicist and molecular biologist Pjotr Garjajev and his colleagues also explored the vibrational behavior of DNA. In brief, the bottom line was: "Living chromosomes function just like a holographic computer, using endogenous DNA laser radiation."
This means that they managed, for example, to modulate certain frequency patterns (sound) onto a laser-like ray, which then influenced the DNA frequency — and thus altered the genetic information itself.
Personal DNA Resonator

Frequency 528 Hz – Love Transformation and Miracles ( DNA Repair)
Is Automaticaly Triggered by the presence of DNA damaging magnetic fields
Wear around your neck or close to skin
Light weight
Fully rechargable battery and charger included
Stress
Many studies have found that soothing frequencies can ease anxious feelings and quiet both blood pressure and heart rate--even under very stressful conditions. Everyday stress responds to frequencies too, says Dr. Hanser, who leads music-therapy groups for patients, families, and staff at the Dana-Farber Cancer Institute. Here is her technique.
"The ultimate language of frequency is related to a world of beauty and harmony, of structure and order of which our patients are deprived because of their illness. Music expresses man's deepest emotions. It can serve him in health and illness, in happiness and in sorrow. Music therapy is one of the most noble functions of music."– Alvin, Principles of Music Therapy,

639Hz - Relationship Harmonization

Depression Moods rose and depression fell for 20 people, ages 30 to 84, who sat near to Solfeggio Fequencies they selected while practicing various stress-reduction techniques--on their own --
"Music and Frequencies can activate the relaxation response, which helps promote deep breathing, lower heart rate, lower blood pressure, ease muscle tension and create less stress. That can help cancer patients sleep better, and difficulty sleeping is a common problem for cancer patients,"
741Hz - Consciousness Expansion
Clear vision is enabled allowing the opening and multiplication of a mind that self empowered, organized and free. Internal strength is optimized in the user finding a vast opening to channel purified expressions of love and purpose.

In 2000 V. Budakovski in Russia performed the following experiment. He recorded a fragment of a tissue of a raspberry plant on a hologram using a red laser and then transmitted the hologram to a raspberry plant tumor (callus). After several months the callus developed into a raspberry plant – something for which modern biology has no explanation. More wave genetics www.davidicke.com/forum/showthread.php.

852Hz - Awakening Intuition
This track establishes strength through joy in the recognition that the listener is connected to the source of all true power. Intuition and emotion are connected, protected and expanded as the Inner Voice becomes clear and strong in the revelation of divine purpose.


Bonus
plus the 7.83 hz - Schumann Resonance frequency
There is a phenomenon at the present moment. Schumann's resonance is a measurable frequency around mother earth. This frequency has for years been measured at 7.83 Hz. Ancient yogis in India knew that this was OM. When our body is ill, stressed, full of anxiety, depression, or angry, we become off-centered. The body is searching for that missing note . That is why we play music when we are not feeling well. We entrain. Increasing our frequency, becoming one with the music. We are going from a lower vibration of heaviness to a higher vibration of lightness. We feel better.
Fortunately there is a great deal of legitimate research on the Schumann Resonance that has been performed from serious researchers at major universities and organizations. Some of these have been published in peer reviewed journals like the European Geosciences Union Journal of Geophysics
Lewis B. Hainsworth was among the first to suggest that human health is linked with geophysical parameters by way of the naturally occurring Schumann ELF (extremely low frequencies). His hypothesis identified naturally occurring features which determine the frequency spectrum of human brain-wave rhythms. He concluded that the frequencies of human brain-waves evolved in response to these signals.
Ample anthropological evidence shows that humans have intuitively synchronized with the planetary resonance throughout human history and back into the mists of time.
Perhaps the planet communicates with us in this primal language of frequencies
Interference in them produced by man made EMFs can produce mild to disastrous health and behavioral changes. These waves probably help regulate our bodies' internal clock, affect sleep patterns (REM), and hormonal secretion. The nature of the applied stimulus makes it difficult to identify the responses directly, as they are most likely to occur in the form of stress-related conditions. They will therefore, show up as drastic increases in mental disturbance, anti-social behavior, psycho-somatic conditions, and neurological disturbances. Some electrical field phenomena have already been linked with abnormal cell growth and a decrease in immuno-competency.
Simply put, human beings were not meant to live surrounded by electrical wires, hydro stacks, traffic and cell phone towers..
Do you feel inner peace and generally happier when you're out in nature, away from crowds, traffic and the city?
Man made frequencies drown out nature…!!!
Ludwig discovered that while the earth vibration could be clearly measured in nature and on the ocean, it was almost impossible to measure the earth's pulse in the city, where manmade signals drown out the natural signals that nature has created for eons.
When you're out in nature, your body tunes into the earth's frequency and can repair, rejuvenate and heal itself more efficiently.
Personal Schumann Resonator

Frequency 7.83 Hz–
Is Automaticaly Triggered by the presence of Harmfull magnetic fields
Wear around your neck or close to skin
Light weight
Fully rechargable battery and charger included
Many secrets lie within the solfeggio frequencies. They are said to contain within them the power of creation and transformation. Solfeggio frequencies are believed to have the capacity to effect matter and consciousness. Rediscovered and explored through the use of Gematria, esoteric mathematical practices, and the book of Numbers in the Bible, these frequencies may very well hold the keys to longevity, super-consciousness, accelerated healing, dimensional travel, and the fabric of time/space itself.
Our Latest Sacred Harmony units uses Magnetic fields to Give you
Seven healing, solfeggio frequencies including "528 Hz"
through out your home or in your room/office,,
Magnetic fields penetrate your whole body...
Larger view

Sacred Harmony Resonator 3
For the Home
Bigger and more Powerful
RRP $NZ349.95
Special intro Price

Click on the Speaker picture to listen to the frequency most suited to your body's health today

396 Hz -Red- Liberating Guilt and Fear

417 Hz - Orange - Undoing Situations and Facilitating Change

528 Hz - Gold - Love Transformation and Miracles (DNA Repair)

639 Hz - Green - Connecting/Relationships

741 Hz - Blue - Awakening Intuition

852 Hz - Purple - Returning to Spiritual Order

Bonus
plus the 7.83 hz - Schumann Resonance frequencie

Each frequency can be played individually or as a sweep of magnetic fields
State of the art electronics

Sacred Harmony Resonator 2
For Your Car
Includes car adapter cable
RRP $NZ299.95
Special intro Price