STOP RIGHT NOW. Ask yourself these questions...
Do you find mass-produced subliminal CDs effective? Do you even trust the subliminal tapes you buy at local New Age stores? Do you sometimes want subliminal recordings for topics most CDs just don't cover?
There's a simple solution: DO-IT-YOURSELF!
If you're using a Windows PC with a soundcard (and that's 99% of visitors to this site!) then you already have ALL the equipment you need.
Just add Subliminal-Studio and you could be creating your own subliminal tapes, subliminal CDs and subliminal MP3s... within MINUTES!

"YES -- Subliminal Messages DO Work. BUT --
The VAST Majority of Subliminal CDs DON'T

.
It's Your Brain -

BE CAREFUL

What You Feed It!" Bradley Thompson here, director of Subliminal Power . Welcome to the site!

Subliminal messaging is powerful. But if you're reading this, you probably already know that.

That's why the CIA invested millions into subliminal messaging research way back in the 1950's. The technology was proved in the 60's following research studies by William Bryan Key, Vance Packard, and Eldon Taylor -- all proving subliminals to be a highly effective method of influencing thought.

And in the 1970's, the US Government infamously even tried to BAN subliminal messages!

Subliminal messaging is a method of sending commands directly to the subconscious mind, bypassing the more critical conscious. The subconscious mind quickly absorbs and acts on these commands. And that means QUICK and EFFECTIVE change!

Use subliminal messages to DEVELOP your MEMORY... BOOST your CREATIVITY... UNLOCK your GENIUS MINDSET... TAP into THE ZONE... LET GO of the PAST... IMPROVE your CONFIDENCE... DEVELOP new SKILLS... LOSE WEIGHT... IMPROVE your SPORT...

... And MUCH, MUCH MORE.

Subliminal messages are the reason tools such as Subliminal Power are so popular. Anthony Robbins and Tiger Woods both claim that subliminals are the KEY to their success.

But here comes the killer...

The VAST MAJORITY of SUBLIMINAL CDs and SUBLIMINAL TAPES... DO NOT WORK!

Now, I probably didn't need to tell you that. If you just sit back and review how they've helped you so far, you should be able to see for yourself.

Most DON'T WORK. PERIOD!

They're produced for the mass-market. They're designed to suit ANYBODY, and don't address your own unique needs. Many subliminal CDs contain seriously-flawed subliminal messages, such as using "NOT" -- which can have serious side-effects.

The cheaper subliminal tapes even contain hidden purchase prompts ("Buy more tapes in our series").

It's YOUR BRAIN... be careful what you feed it.

The only real solution is to create your own subliminal recordings. Speak to the "big companies" and they'll tell you how difficult it is. You need a complex studio, a team of technicians, a voice-over crew.

You probably did... TWENTY YEARS AGO.

TODAY, all you need a PC and a soundcard -- coupled with the right software and knowledge.

But in this secretive industry, very few people will share their insights. I found that myself when I first delved into the world of subliminal messaging. You're an OUTSIDER.

And that's exactly why I produced Subliminal-Studio... the world's ONLY resource package containing all of the software, resources, knowledge and licensing requirements YOU need to produce your own subliminal CDs... IN MINUTES!

And now, thanks to a BRAND NEW VERSION (released October 2006), you can enjoy the very LATEST straight from the industry - and discover EXACTLY how you can tap into this amazing world, for super-fast personal development or super-fast personal profits!

Subliminal-Studio is the World's ONLY Package Designed to Show You Absolutely EVERYTHING... PLUS It Includes

Over $5000

In BONUS Materials!
Subliminal-Studio is the world's first electronic book and CD package containing EVERYTHING you need to begin creating your own subliminal CDs... IN MINUTES!
There's absolutely NOTHING ELSE you'll need.
Just install the software and read the book. You'll finish off your very first CD in UNDER 30 MINUTES. And every CD after that will probably take you around 2 minutes. Can you IMAGINE that?
It's an amazing kit. That's a promise.
So what's inside the Subliminal-Studio package?
Firstly, you'll find my book, "Developing your own Subliminal-Studio", with 60 PAGES of EXCLUSIVE information guiding you through the process of creating your own subliminal recordings, step-by-step.
You'll learn exactly how to create your own subliminal tapes, CDs and MP3s, 1000x BETTER than ANYTHING you can buy retail...

Inside the "Developing your own Subliminal Studio" book, you'll DISCOVER:



EXACTLY how to create your own subliminal CDs,
following my unique step-by-step process
The EXCLUSIVE list of words you should NEVER use in your affirmations - and why!
The REAL TRUTH behind binaural beats, and why this exciting technology will BLOW YOU AWAY!
The seventeen steps to creating your OWN binaural beats -- for accelerated learning & MUCH MORE
The SPECIAL file format for saving your recordings
- IGNORE THIS, and your subliminals will NOT work!
The secret "Stereo Confusion" method - and how it can instantly
DOUBLE the power of your CDs
Our scoop on controversial "reverse messaging"
-- and EXACTLY how you can test it's capabilities

PRECISELY how to create "Silent Subliminals"
-- a patented technique used by the US Government!
Why one LITTLE-KNOWN "compression" technique can QUADRUPLE the effectiveness of your recording!
The AMAZING secret history of "Adobe Audition" - and how it can help you create subliminal recordings -- This one is REALLY something special!
The EXACT STEPS for transferring your recordings to CD,
MP3 and even cassette tape!
Valued at $US199.95, this no-holds-barred guide is enough to warrant the purchase of Subliminal-Studio on its own. It literally EXPOSES the entire subliminal CD industry -- and shows you just how easy it really is to get started.
BUT IT DOESN'T STOP THERE... The book is only a FRACTION of what's included!
You'll also find our Subliminal-Studio software CD crammed full of tools and resources to ensure you begin creating your own subliminal CDs - in just minutes... LITERALLY!
The EXCITING Subliminal-Studio software CD includes:

Over THREE HOURS of RELAXATION MUSIC
Incredibly soothing, ready-to-use tracks!
Absolutely 100% ROYALTY FREE.
- worth $2350
20 PRE-RECORDED subliminal scripts
Professionally-recorded in MP3 format,
with topics from memory skills to confidence
- worth $595
TWO -and-a-HALF HOURS of sounds from NATURE,
High quality music, straight from nature. Ultra-relaxing, use anywhere.
100% royalty free, licensed direct from Relaxation-CDs
- worth $1080
Over TWO HOURS of expertly-created BINAURAL BEATS
Covering deep meditation, headache treatment, letting go of stress & more!
- worth $680
Sought-after SILENT SUBLIMINAL SCRIPT
Based on Lowery patent 5,159,703, this script will allow you to create your own "silent subliminals" in Adobe Audition, INSTANTLY!
- worth $195
Trial version of ADOBE AUDITION for compiling your own subliminal recordings
From professional software, to pre-recorded subliminal affirmations, to studio-recorded music. What would cost you thousands to collect and produce as an individual, is NOW available for just a fraction of the cost.
Pay attention to the royalty-free license provided with all of our audio. This means you can retail your own commercial recordings, created from the SEVEN-and-a-HALF HOURS of audio we provide you, at NO extra cost. Nobody else offers this .

This Wasn't Intended to Be a Business Opportunity.
But HERE'S How YOU Could
Make a FORTUNE


...... By Creating your Own Subliminal CDs EMPIRE! Just take a moment to think of what you'll be able to ACHIEVE with this huge resource behind you.

There's your own personal development, for a start.

You may create CDs to improve your memory, help rid yourself of phobias, or boost your confidence. Whatever you need to change or improve, YOU CAN JUST DO IT. You could even create personalized recordings for your friends... they'd be eternally grateful and it'd only take you TWO MINUTES max!

But perhaps most exciting of all: You could go into BUSINESS!

Setup your own eBay online store! It's easy to do and with CDs costing just a few cents, you'll make near 100% profit. People ALWAYS want subliminal CDs, and it's a stimulating market to get into.

Even MORE exciting -- you could begin retailing PERSONALIZED subliminal CDs. This is one market set to BOOM over the next 12 months, for those that ACT FAST.

The world is constantly short on time. People interested in self-development want subliminal CDs CUSTOMIZED to their requirements -- yet don't want to pay the extortionate fees (average $300) charged by hypnotists and self-development leaders.

You could offer customized CDs at less than ONE-TENTH of that price -- $25 -- and still maintain a HUGE profit margin.

With the secrets you'll learn in Subliminal-Studio, you'll soon realize just how easy it is. Just drag-and-drop, with fantastic quality results EVERY time. You WILL be surprised.

Allow me to let you in on a little SECRET. As you'll discover inside my "Developing your Subliminal-Studio" book, one of our sister sites retails subliminal CDs to the public. Well, each of these CDs was created in just FIVE MINUTES, using the EXACT materials you'll find on this CD.

Nothing else was required -- and these CDs currently sell in very high quantities for $19.95 each. The price may seem low, but the profit margins are HUGE. And the product is excellent quality, too... around 80% of orders are from repeat customers!

We'll give you the EXACT FORMULA for doing this yourself - PLUS, the Web site details so you can see how the CDs are being sold.

But regardless of whether you're doing it for business or pleasure, with Subliminal-Studio you'll soon be able to create the MOST POWERFUL subliminal recordings available.

And Now Something I Don't Usually Talk About...
"

Silent Subliminals

Are the Most AMAZING Part of This Kit
-- Here's How They Helped ME, JUST LAST WEEK!"
Now, in addition to writing the book, I want to tell you that I've personally used ALL the resources in this CD package. And I ADORE the "Silent Subliminals" script we're bundling with this kit.
This script takes a subliminal message recording and transforms the sound into the higher frequencies. When played, you can't hear a thing. The high-frequency sounds can only be picked up by the inner ear. As such, the messages bypass the critical conscious mind and head straight for the subconscious... resulting in big, positive change.
The technique is based on Lowery patent 5,159,703 - and Silent Subliminals were even used by the US Government during attacks in Iraq and Kuwait. This technique WORKS.
Last week, I recorded a few of my own messages, aimed at releasing a number of childhood issues. I ran them through the "Silent Subliminals" script and burned the audio to a "silent" CD. Then I stuck the CD on loop in my office, and forgot all about it.
And NOW... as I write this one week on, I'm finding it difficult to describe just how truly DIFFERENT I feel. It's as though, throughout the week, a weight has been slowly lifted from my chest. I just feel FREE again, really energetic and embracing every moment of my past -- rather than running from it.
I can feel REAL INNER CHANGE. And I can feel it's PERMANENT.
Yeah, I know. It sounds like CORNY SPIEL, right?
In fact, I debated over whether I should include my own personal experience in this letter...
... But it's the truth, and fresh on my mind, so I decided to roll with it.
Listen carefully... SILENT SUBLIMINALS are worth their weight in GOLD.
It balled me over within just SEVEN DAYS.
It's an extremely powerful self-change technique, and requires absolutely NO EFFORT.
With Subliminal-Studio, you'll receive the PROOF that Silent Subliminals work - alongside ALL OF THE TOOLS you need to "encode" and "decode" your own Silent Subliminal recordings... WITHIN MINUTES!
BEST OF ALL, this is just ONE of the amazing techniques you'll discover inside Subliminal-Studio....
... And there's much more where this golden gem came from...

This is one AWESOME PACKAGE... and all from a TEAM you can TRUST!
I, Bradley Thompson, personally have a lifetime of experience in the self-development industry. You may already know that I pioneered the famed Subliminal Power tool, currently installed on over 220,000 computers throughout the world.
I'm also the author of numerous best-selling self-development books, including "Lucid Dreaming in Seven Days" CD collections.

I'm not a small name: you can research my work on the Internet. I've dedicated my life to discovering human potential and have an extensive client list to prove it. My private customers include IBM, FedEx, British Telecom, AT&T, UPS, Fujitsu, Toshiba, Network Solutions, Sun, Deloitte & Touche, Dow Jones, Merrill Lynch, the Discovery Channel, Time Warner, Nationwide Insurance, Xerox, Microsoft -- even the US Army!
My team and I know the business. And now you can benefit from this HUGE knowledge base
for JUST
you'll get... the sixty-page electronic book "Developing your own Subliminal-Studio"... over seven hours of exclusive royalty-free audio... dozens of professionally recorded affirmations... Adobe Audition... MindSync... the "Silent Subliminals" script... the frequency chart... and much MORE!
All totally organized and READY-TO-RUN.
That's a STAGGERING $US5169.95 of subliminal material -- for JUST $97US!!
JUST IMAGINE ...
... Within MINUTES of receiving this package, you'll be able to create your OWN subliminal CDs!
You WON'T find Subliminal-Studio for sale in-stores, on other sites, like eBay.

Conclusion
It costs less than FIVE commercial CDs...
and offers you an AMAZING self-development opportunity.
You can begin CONTROLLING your life... boosting everything from your memory to your self-esteem to your golf game. Literally, this package can absolutely rocket your lifestyle.
With Subliminal-Studio, YOU'RE in control.
And if you've a keen eye for business, you'll also see the unique opportunity here, for MINIMUM INVESTMENT.
But whatever you choose to do, allow me to sincerely thank you for your time today.
Wishing you all the best,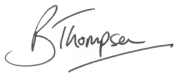 Bradley Thompson, Self-Development Author

PS. REMEMBER, Subliminal-Studio is NOT available just anywhere. It's not available in stores and you can't find it on other Web site. And beware of CHEAP imitations. If you want to experience the amazing power of Subliminal-Studio, and the ability to create your own subliminal CDs, make SURE you buy from the original Subliminal-Studio distributer.
PPS. When the student is ready, the teacher will come! That's an old Chinese proverb I really believe in. You're here for a reason. So if you even have the slightest feeling that this may be right for you, then grab your copy.
PPPS. There's NEVER been a better time to buy! The latest version of Subliminal-Studio has just been released and stocks are nearing out. Plus, with the current FREE bonuses when you purchase, there's NEVER been a better time to grab your copy. Do it TODAY and put your self-development on the fast-track!
INTERESTED? Subliminal-Studio contains EVERYTHING you need to get started creating your own subliminal CDs.
All you need to supply is a Windows PC with a sound card. You don't even need a microphone -- we include a whole bundle of pre-recorded affirmations in the kit JUST for you. Simply put the CD into your drive and away you go!
So, if you're interested, ORDER NOW...
Claim your FREE BONUSES!
Subliminal Studio CD pack

Very Special price

Now you can make your Subliminal CD/MP3 even more powerful,,set your BTPro to The optimal learning frequency setting 5Hz and then clip the earclips on,,this will take you into a deep theta learning mindstate,,now put your stereo head phones on and listen to your new home made cd/mps in your own voice,,very very powerful
BT Pro
The most Advanced Mind Tool