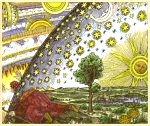 Harmonic Translation System Omega
Turn your computer into an Electronic Wellness instrument!
VIBRATIONAL HEALING TECHNOLOGIES
"Creativity is the edge that makes the difference in the healing process."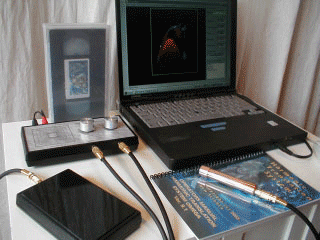 The Harmonic Translation System began as a research project in the mid 1980s. Jon Monroe, now the director of New Science, wanted to know which electronic healing technologies worked, how well they worked, and how they were being used by the practitioners of different holistic healing modalities. The purpose of this research was to eventually combine the best of all of the electronic healing technologies into a single computerized system that would give a practitioner quick and effective access to all of it.
The initial focus was on technologies related to EAV, MORA, RIFE and RADIONICS. What Monroe learned in this initial effort was more than he originally bargained for. For instance, for each ten or so practitioners using electronic treatment tools, there would be one individual who seemed to be working miracles on a regular basis. Monroe focused his research on these miracle workers feeling it was in understanding there use of the technologies that would teach him the true potential of any of the technological tools.

It was not immediately clear why these people were getting better results than their colleagues. Besides using the same electronic tools, they were not smarter, better educated or taking more time than the others. It finally became apparent that the only way to qualify the difference was to say that the miracle workers were being more creative in the healing process than were the others. The recognition that creativity on the part of the healer could synergize the process and produce consistently better results was the idea that propelled Monroe to do more than simply combine effective technologies.
An analogy to computer technology is useful here. If you have a complex computer system that is malfunctioning, the problem is most often because information in the system has become corrupted. This means that a critical piece of information has been lost, scrambled or somehow replaced with the wrong information. The system is fixed when the critical information is reinstalled in the system. Sometimes, because of damage done by the corrupted information, new remedial information or instructions must be added as well. This is similar to what harmonic translation is doing with electronic medicine in treating a person. First an analysis is conducted to determine what is wrong ( what piece of critical information is corrupted ). Then a remedy is composed of new information to counteract the problem.
This unit has helped me so very much,my doctor made me feel like a hypochondriac,,have had MS for 10 years, and i also suspect Lyme as well, i now feel so much better,I'm out of bed and back working 3 days a week,still get a little tired but that soon passes now.
Mellissa
Florida USA
Now a human being is many orders of magnitude more complex than even the most advanced computer. So in that sense you would think that the computer is easier to fix. In some ways this is true. The human however, being vastly more advanced, is highly self repairing and fault tolerant. This means that our bodies are constantly trying to repair any damage and seeking to reestablish needed balance and function. The body is also intelligent enough to ignore or reject any medicinal information that is not needed or helpful.
With the advent of computer graphic interfaces, screens that could control many processes and even combine them by pointing and clicking with a mouse, he was able to design software that not only combined the effective technologies but did so in a way that required the use of intuition and promoted creativity. The result is the Harmonic Translation System. Using a highly intuitive technique known as electronic kinesiology, the practitioner with only minimal training can compose accurate analysis and effective treatments for all possible conditions. The System not only indicates what the composed remedies are but actually electronically produces them in a variety of forms.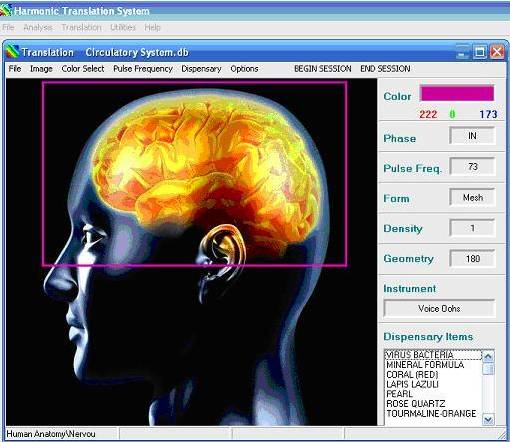 Turns Your Computer into an Electronic Diagnostic and Healing Instrument
The Harmonic Translation System represents a major advance in the field of electronic medicine, going far beyond radionics, EAV and Rife type technology. Harmonic Translation refers to the translation of biologically active information into synthesized frequency shifts in sound, color, geometry and electromagnetic signals. The Harmonic Translation System is not simply a machine that performs a number of healing activities, it isa true synthesizer of electronic medicine. The H T System is to the healing arts what the word processor is to writing. Effective medicine is key to success in all healing modalities. The ability to create the needed medicine quickly and easily makes for a quantum leap in effectiveness. This is an instrument that is adaptable, and can function equally well in any complimentary modality.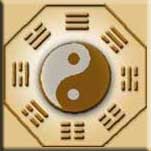 Harmonic Translation
HOW IT WORKS

Harmonic Translation System functions include the following:
DIAGNOSTIC FUNCTIONS


Measure energy values for all organs, organ systems and metabolic functions.


Find and measure energetic pathologies and toxicity anywhere in the body.


Test all known modalities to find the right approach for each person.


Test foods, supplements, and medicines.


Run any test for people or animals with direct electronic hookup to the body or from a small hair sample.


Create your own diagnostic programs quickly and easily.


Print out diagnostic reports or store them in client files.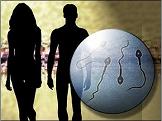 The following are diagnostic programs that come preprogrammed with the H T System:
You can quickly and easily create your own diagnostic programs that measure any parameters you wish.
I purchased this unit last year (thank you for the latest update) had'nt a clue how to use it,thank goodness for great instructions:}. Here i am 12 months later,i have set up a small practice helping people with this unit in my hometown,and with the MWO i purchased from you i,m having some very interesting results, will keep you updated.
Thanks for all your help
Janice R
Kent UK
Supplements
Analyze the clients need for over 60 vitamins, minerals and food supplements.
Standard Body and Organs
Analyze all organ systems, organs, parts and tissues of the physical body. Separate stress
and vitality readings can be taken for all body parts providing a deep scan of whole body
functions.
Spinal Take vitality and stress readings on vertebrae, intervertebral disks and support structures.
Nutritional Analyze the bodies need for and stress reactions to over 180 basic foods.
Brain Cortexes Analyze 24 areas of the brain to determine levels of activity or dysfunction.
Chinese Meridians and Points Analyze by element and meridian. Test all points on all 14 meridians.
Chakras Take readings on the relative level of energy and degree of blockage in the chakras.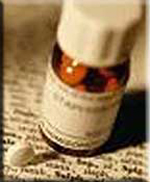 TREATMENT FUNCTIONS
The H T System gives you almost unlimited treatment options. It is a true synthesizer of electronic medicine. This medicine once synthesized, can be output to the client in several ways. Directly through color and sound output, transcribed into water as a homeopathic medicine or transferred via entangled sympathetic response with the hair sample. This last option enables one to effectively treat the client at a distance.
Water can be shown to have changed its information content by simply coming in contact with a person's skin. Light, sound and electromagnetic fields can also change waters information. When the electronic medicine composed by the H T System, coded via harmonic translation, carried on an electromagnetic signal, is impressed on water, a remedy similar to a homeopathic medicine is created.

Over 2000 medicinal items in the electronic dispensary.
You can quickly add new medicinal items to your dispensary.

-

Compose electronic treatments by selecting medicines from the electronic dispensary and energy settings from the control panel.


Combine sound, color and geometry in treatment for greater effect.


Output electronic medicine you have composed as shifting frequencies of sound, color and animated geometries.


Create homeopathic, flower, and gem elixir remedies as needed.


Select from over 100 pre composed healing sessions for common conditions.


Any composed treatment can be transcribed as a homeopathic remedy in water, recorded as a video with color and sound on VHS or DVD, recorded on audio tape or CD, or saved as an eCapsule treatment for delivery as an e mail attachment.


The ability to treat clients at a distance via the entangled sympathetic connection to there sample of hair.

The H TSystem is a computerized instrument for the analysis and composition ofsubtle energies. Used mostly as a tool in alternative healingtherapies, this instrument can also be used to promote newpsychospiritual states of mind and emotional equilibrium. The H TSystem can also be used to analyze and repair damage to plants andagricultural fields.
System functions fall into three basic categories.
Analysis,Translation and Utilities.
Analysis
In analysis mode, analysis programs (lists) are created, stored andrun. An analysis list is a group of items you wish to take readings onsuch as organ systems, organs, lists of foods or supplements. Whenrunning an analysis program, readings are taken via electronickinesiology. Most readings have two parts. The first part is thevitality reading and the second is the stress reading. The vitalityreading is a relative measure of how much energy the item beingmeasured has and the stress reading is a measure of how much stress ispresent in that item. These dual readings add depth and meaning to theanalysis.

Translation(Treatment)
Translation is the composing of treatment using the kinesiologicalinterface to select electronic medicinal items and set the variousenergetic parameters for the creation of unique remedies. Intranslation mode, the system functions as a synthesizer of subtleenergy medicines. The use of the kinesiological interface enables oneto make the most of one's knowledge and skills in the creation ofindividualized electronic medicines.

Utilities
The dispensary data matrix is the scanning utility used to record orcreate new electronic medicinal items in the dispensary data baseutilizing the EK interface, The mathematical permutation tablefunctions as a numerical hologram to capture the informational essenceof any substance or energetic state. The group file to dispensaryconverter lets you translate medicinal information from older H TSystems.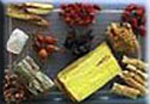 ElectronicKinesiology
Electronic Kinesiology or EK is a form of enhanced human perception.Just
as some people with special training can see things that would not beobvious to the rest of us, so too with EK, and only a short period ofpractice and use of the EK reaction plate, most anyone can learn totake accurate readings and make comparisons on subtle energy functions.
"With the advent of modern electronic kinesiological measurements, a practitioner does not have to guess or make assumptions as to the efficacy of a medicinal substance. The effectiveness for a given individual can be determined to a high degree of accuracy before the medicine is given. Add to this, the ability to modify, edit, or out and out invent medicine on the fly for a particular condition and individual, and you begin to see the nature of this paradigm shift in healing research. For the first time experimentation itself becomes an effective means to solving an individual's health problem. Again, it is the ability to get feedback fast and in real time that makes this approach safe as well as effective. The worse that can happen with harmonic translation is that there is little or no effect if the practitioner is wrong in there treatment composition. "
Jon Monroe
THE E-CAPSULE DELIVERY SYSTEM:
As well as being able to output treatments as sound, light and graphics and record these as audio or video, the HT system can configure any composed treatment into what we call eCapsules. These are complete multimedia treatments compressed into small files that can be sent to clients anywhere in the world via email and can be played as needed by the client on their own computers. eCapsules can be programmed by the user as to the number of doses of electronic medicine to dispense as well as an expiration date for the electronic prescription.

To experience e capsule treatments on their own computers, clients must have the eDispenser Program which they get for free from you (the practitioner) or download directly from the New Science website. The eDispenser program works like an electronic medicine cabinet and is freeware that can be given to anyone. This feature allows practitioners to cultivate and service a global clientele regardless of their geographical location. Download eDispenser program here.
The eDispenser program is a free player program for runningeCapsule treatments composed on the H T System. Download the eDispenser program below. When the download is complete,click on the downloaded file and follow the install instructions. You open and run your eCapsule treatments from the eDispenser program...
RESEARCH FUNCTIONS

Accelerate research protocols with fast electronic kinesiology for analysis.


Test new medicines and treatments before they are actually used.


-Experimentally create new electronic medicinal items, edit and test them for effect without the need for putting even animals at risk.
The H T System Electronic Dispensary
This is the digital pharmacy that comes with your H T System. It contains over 2600 proven electronic remedies. Single remedies or up to 30 remedies can be mixed and matched into any treatment composition .
All categories can be easily added to by the user with the data matrix scanner utility.
The Harmonic Translation System is a computerized healing instrument.
Users can operate the System at three levels.
Level One: At level one, no training is required. Users select precomposed treatments from a menu of treatments based on their needs or the needs of their clients. This level is for those with little or no time to do indepth analysis. Those with no profetional training or any user that needs to create a treatment for a specific problem fast.
Level Two:Level two is where most practitioners work to analyze problems and compose treatments. Here the user has thousands of electronic medicines at their finger tips to combine with light and sound to create the dynamic and powerful treatments that are the signature of the H T System. Electronic Kinesiology is used in the analysis process as well as in making the selections and energetic settings in treatment composition.
Level Three:At level three, boundaries begin to fade. Talent and creativity can bring extraordinary possibilities within reach. Pathological patterns can be scanned and electronically processed to provide electronic antidotes and remedies. Completely unique and individualized medicines can be created from scratch to help those who have not responded to treatment at levels one or two.
In all three levels, the treatments selected or composed can be experienced directly as an audio visual experience, transcribed into water as a homeopathic remedy, attached to an e mail for delivery or transmited for distance healing as needed. Unique treatments can be saved and edited for later use. The H T System saves and processes client records in formats compatible with all computer systems.
The H T System is a Windows Application and will run on any PC and on most Windows operating systems. You can run the H T System on a Mac if you have Windows installed.
Windows 7 home not yet fully compatable: Windows 7 pro 32 bit is fully compatable.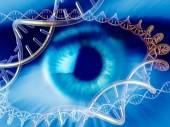 Categories of Remedies in the Dispensary

Allergies: 75 antidotes to common allergies.

Amino Acids: 38 amino acids and related compounds.

Chinese Herbs: 825 Chinese herbs listed by there Chinese names.

Clays: Two forms of healing clay.

Commands: 27 purely electronically composed medicines to initiate or stop biological functions.

Crystals and Minerals: 55 crystalline minerals with known healing properties.

Digestive System: 25 remedies specific to the digestive system.

Enzymes: 60 biologically active enzymes.

Feelings: 135 promotions or antidotes for psycho physiological states.

Flower Remedies 1: Bach Flower type set of 37 flower remedies:

Flower Remedies 2: Extended set of 135 flower remedies.

Herbal Cominations: 25 potent mixtures of healing herbs.

Herbs 1: 45 common western herbs.

Homeopathic Combos: 22 effective combinations of standard homeopathic medicines.

Homeopathic Nosodes: 120 homeopathic antidotes to known pathogens.

Homeopathic Sarcodes: 198 homeopathic antidotes to diseased tissues.

Homeopathy: 91 standard homeopathic remedies.

Hormones 1: 7 human hormones and related compounds.

Hormones 2: 107 biologically active hormones.

Human Growth Factors: 16 growth factors.

Immune Factors: 33 immune system factors:

Infections: 199 antidotes to known infectious organisms.

Infections 2: 75 antidotes to infectious conditions:

Metals: 15 antidotes to common metals.

Minerals: 22 mineral remedies.

Nutrients: 48 nutrient based remedies:

Ray Cards: 10 remedies based on the 10 most useful Ray cards.

Runes: 26 remedies made with information from the Celtic Runes.

Tissues: 26 promotions and antidotes made from human tissues.

Toxins: 75 antidotes to common toxins.

Urinary Tissues: 20 Promotions for human urinary tissues.

Vaccines 1: 17 antidotes to vaccine side effects.

Vitamins: 39 vitamin remedies.
View the complete operators manual for the H T System Omega

--------------------------------------------------------------------------
Harmonic Translation System Includes

HT System software (version 9.3)


eDispenser software (version 1)


HT System Omega Translator Device


Electronic Kinesiological Reaction Plate

NEW ELECTRONIC MEDICINES !


NEW PRECOMPOSED TREATMENTS !


NEW ANALYSIS PROGRAMS !


ANATOMICAL CHARTS FOR ELECTRONIC ACUPUNCTURE


ANATOMICAL CHARTS FOR ANIMALS !


MICROGRAM IMAGES, A NEW HEALING TECHNIQUE!


EXTENSIVE SUPPORT FOR ORIENTAL MEDICINE !



Cables and Connectors


Operator Manual


Training Video
Computer System Requirements
The H T System is a Windows Application and will run on any PC and on most Windows operating systems. You can run the H T System on a Mac if you have a compatible version of Windows installed.
Windows 7 pro or Ultimate 32 bit is fully compatible. Win XP, Win 7 pro or Ultimate 64 bit can run the H T System under virtual XP mode. Win 8 is not yet fully compatible and is not recommended.
150 Megahertz chip speed or faster
200 megabytes hard drive space
CD Rom
Note - computer is not included with purchase of HTS

But we can supply all set up installed and ready to use

Just send us a Message HTS computer ,