AQUA


Water is the most abundant substance on earth and is the principal constituent of all living things. Since ancient times, people have bathed in water from mineral springs, especially hot springs, because of its therapeutic value for rheumatism, arthritis, skin diseases, and various other ailments. Many such springs have become sites for health spas and resorts. Some of the most famous are: Bath, Avon, England, Baden-Baden and Wiesbaden, Germany, Saratoga Springs, New York, and Hot Springs National Park, Arkansas. For the diseased and convalescent, many spas offer medical therapy. For all persons, the spa has been and continues to be, in a variety of ways, a place of healing. So the benefits of naturally charged water have been known for centuries.
CHI

Traditional Chinese Medicine embraces the profoundly elegant concept of internal energy, "Chi" (variant spelling, "Ki", or "Qi"), or "Vital Life Force". Chi is also called "breath". It is regarded as a vital force present in the breath of bodily fluids. Chi energy or live force circulates freely through a healthy body, but levels of Chi (energy) can become low in an unhealthy body by way of stress, causing illness and toxin build-up in the body. When the Chi energy begins to flow strongly and unobstructed in the body, the body begins to unwind and strengthens itself, better coping with today's environmental pressures.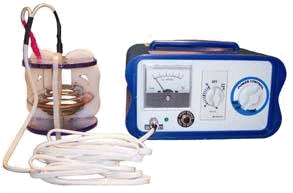 Imagine a treatment that doesn't require pills, drugs, or pain!
Imagine a treatment that uses natural energy to relax and
increase energy in the body without painful side effects!
Imagine a natural treatment that uses living energy,
life force energy, the energy of Chi.
AQUA-CHI
Aqua-Chi is like bathing in your own naturally-charged hot spring at home. It essentially rebalances and amplifies the body's bio-electric signature (since the body is 80% water), and it uses water as its conductor, and charges the body's battery. The best way to find out if Aqua-Chi is for you is to try it and feel the difference! Aqua-Chi can affect each individual differently, as each individual is a little different. So the effects of Aqua-Chi can vary from person to person.
Aqua-Chi is very simple to use. Just like bathing in a natural spring, you place your feet in the convenience of a warm footbath or, indulge yourself in the luxury of a body bath, and relax while Aqua-Chi does the work! It doesn't take a lot of your time either, just 20 minutes every second or third day. So long as you have a container of water and access to a power outlet for your Aqua-Chi machine, you can use it anywhere. Because of the portability of the Aqua-Chi, you can use it away from home on vacation or business.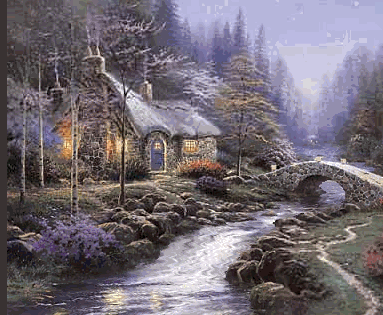 One of the most visual effects is the Aqua-Chi's release of toxins and foreign material trapped in the dermal layers (skin) of the users. This becomes very noticeable by the level of discoloration of the water (see photos below).