Does the Federal Government Really Believe, There Are No Dangerous Bioeffects From EMF Exposure?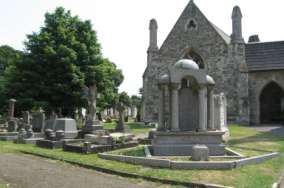 "The man who never looks into a newspaper is better informed than he who reads them, inasmuch as he who knows nothing is nearer the truth than he whose mind is filled with falsehood and error."
- Thomas Jefferson

Powerful electromagnetic fields exist under overhead power lines. The cables carried on pylons across the countryside often have potentials of four hundred thousand volts or more. If you stand under such a line you will often be able to hear a rhythmic humming. In damp weather you can hear the crackling as some of the electricity discharges into the atmosphere.
Under the more powerful lines the fields will light up a fluorescent tube when someone stands underneath the cables holding one end of the tube. ( Warning: This is a potentially dangerous trick, so you should not try it yourself!). At least one individual is on record who remembered enough school science to erect a cable strung between two poles under a power line near his home, connected the ends to his household supply and got free power until the authorities caught up with him and sued him for stealing electricity! You do not need physical connections to extract power from an electrical field.
The person with the fluorescent tube standing under the power line also had electrical currents and voltages induced in his body. This happens because the blood and other body fluids conduct electricity and, as with any conductor in a moving electric field, a current will be produced in the body. You have seen how even the much lower voltages of mains cables at home will produce this phenomenon and you can demonstrate the effect using an earthed voltmeter in the way described in the last chapter. Obviously the effect will be much bigger directly under a pylon.
You can alarmingly demonstrate this induction effect by parking a vehicle (the larger the better) under a power line' High static charges will build up m the metal body and because of the rubber tyres will only slowly be discharged to earth. A large spark will be produced if you reach out to touch the van.
Despite these obvious anct measurable effects, the official position of the electric power companies has always been that, party tricks excepted, there is no possibility that even long-term exposure to high electromagnetic fields can have injurious effects on health.
However, too many people who live in houses under or near power ipines complain of a variety of symptoms without apparent cause for such assurances to be accepted without question. Some feel perpetually lacking in energy. In worse cases, they may feel nauseous or dizzy. The long-term effects remain to be assessed, but when we remember the findings of Nancy Wertheimer there appears to be at least a possibility of a link with cancer and there is current litigation in both Britain and the USA against power transmission companies which, if successful, will result in enormous damages being paid to affected families.
www.leyman.demon.co.uk/ 03_Facts_and_Figures.html
--------------------------------------------------------------------------------


All along, Industry and the Federal Government have insisted that either:
not enough research has been done on EMF Bioeffects to determine the potential risk, or plenty of research has been done to determine that there is no risk.
That these two positions seem to be mutually exclusive appears to have eluded those in charge of public relations ... what is the source of this ambiguity? Is it accidental? Is it intentional, and if so, why?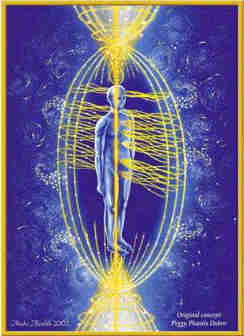 --------------------------------------------------------------------------------
The Ambiguity
The terms risk and safe, which are essential to a meaningful dialog on this issue, have in this context, undiscussed controversial definitions, that is, they have been craftily re-defined to mean something other than their intended, (dictionay) definition. Safe and risk, as defined in the dictionary, are absolutes. You are either safe, or you are not safe. You are either at risk, or you are not at risk.
A good example of disagreement is the NCRP pre-release leak of "recommendations." This is a group of people working on THE SAME REPORT, who completely disagreed on what the conclusions should be. Imagine people in different agencies with mutually-exclusive interests, or people in Industry, with jobs, and the future of whole technologies at stake? (Here I am assuming the leak originated with someone inside who thought the final recommendations would not be consistant with the data.)
The people who make up the Federal Government do not agree on EMR Bioeffects, so how can the Federal Government appear to be consistent? Here are some contradictory positions taken by various US Government agencies, or agents.
National Academy of Sciences - National Research Council, report, or press release, -- no danger,
National Council on Radiation Protection, -- danger -- or maybe not,
National EMF Advisory Committee, calls for Continued Research on Electric and Magnetic Field Health Effects, -- danger, "We take this action because, after perusal of the pre-publication NAS/NRC report released October 31, 1996, we conclude that neither the press release nor the Executive Summary of the report adequately reflects the conclusions to be found in the body of the report. ... Contrary to reports in the popular press. the NAS/NRC report does not state that extremely low magnetic fields are safe. Rather, the report concludes that there is an unexplained, but statistically reliable and robust association between power transmission and distribution systems and childhood cancer and that continued research is necessary."
MEASURE YOUR ENVIROMENT
Your home
click here for $US50-$US300.00 measuring tools