The progeny of Thoughts
It is not sufficient that your thoughts are not Negative. You must transmute Negative thoughts into Positive thoughts. You must make them helpful thoughts. When they are sent out, they must be capable of doing immense good and benefit to the suffering humanity and your neighbours.
Thoughts are your own real children. Be careful of your progeny of thoughts. A good son brings happiness, name and fame to the father. An evil son brings infamy, discredit to his father. Even so, a noble thought will bring happiness and joy to you. A Negative thought could bring misery and trouble to you. Just as you rear up your children with great care, so also you will have to rear up good, sublime thoughts with great care.
What if, when faced with what they consider to be terminal cases, doctors were a) able to talk positively to their clients and give them hope and b) willing to refer them to alternative practitioners? These professions should not be at odds, but should work together to create holistic health care. Bandler agrees
Thought is contagious
Thought is very contagious and nay. A sympathetic thought in you often raises a sympathetic thought in others with whom you come in contact. A thought of anger produces a similar vibration in those who surround an angry man. A cheerful thought produces cheerful thought in others. A thought of joy creates sympathetically a thought of joy in others. You are filled with joy and intense delight when you see a batch of hilarious children playing mirthfully and dancing in joy.
The mind is like a wireless machine. A saint with peace, poise, harmony and spiritual waves sends out into the world thoughts of harmony and peace. They travel with tremendous lightning speed in all directions and enter the minds of thousands and produce in them also similar thoughts of harmony and peace. Whereas a worldly man whose mind is filled with jealousy, revenge and hatred sends out discordant thoughts which enter the minds of thousands and stir in them similar thoughts of hatred and discord.
Thought-transference or Telepathy
What is the possible medium through which thoughts can travel from mind to another? The best possible explanation is that mind-substance fills all space like ether and it serves as the vehicle for thoughts. Hence, thought-transference is possible. Thought-transference is telepathy.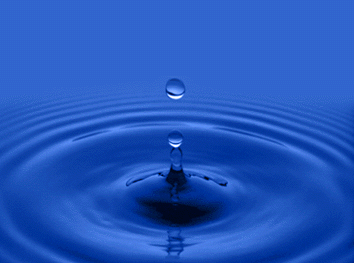 If we throw a piece of stone in a tank or a pool of water, it will produce a succession of concentric waves travelling all around from the affected place. The light of a candle will similarly give rise to waves of thereal vibrations travelling in all directions from the candle. In the same manner, when a thought, whether positive or negativel, crosses the mind of a person, it gives rise to vibrations in the mental atmosphere, which travel far and wide in all directions.
While electricity travels at the rate of 186,000 miles per second, thoughts virtually travel in no time, their speed being as much faster than electricity as their vehicle mind is finer than ether, the medium of electricity.
Thoughts are like things. Just as you hand over an orange to your friend, so also you can give a useful, powerful thought to your friend . You must know the right technique to handle and manipulate a thought. The science is very interesting and subtle. You can aid a friend in trouble by sending him thoughts of comfort, a friend in search of Truth by thoughts clear and definite of the truths you know. .
It is said" If you send out a loving, helpful thought to another man, it leaves your brain, goes directly to that man, raises a similar thought of love in his mind and returns back to you with redoubled force. If you send out a thought of hatred to another man, it hurts that man and hurts you also by returning back to you with redoubled force." Therefore, understnad the laws of thought, raise only positive life enhancing thoughts from your mind and be happy always.
When you send out a useful thought to help others, it must have a definite, positive purpose and aim. Then only it will bring out the desired effect. Then only that thought will accomplish a definite work.
Benefits of controlling Thoughts
Thoughts lead to action. Thoughts are the sources of all actions. Thinking is the real action. If you can root out all negative thoughts in the beginning, if you can nip them in the bud, you will be free from the miseries and tribulations of this world. Watch your thoughts with vigilance and introspection.
"A wise man watches his thoughts and eradicates all evil thoughts as they arise from the surface of the mind. So he is happy. He has always pure thoughts. By meditation on God, pure thoughts emanate from the mind. "
If you have control over your thoughts, you can turn out immense work with intense concentration. Mental torments of all sorts, cares, worries and anxieties will disappear. The peace that you will enjoy cannot be adequately described.
"Those who have even a little control over their thoughts and speech will have a calm, serene, beautiful, charming face, sweet voice and brilliant, lustrous white eyes. "
The Power of Thought to Heal
Disease and health, like circumstances, are rooted in thought. Sickly thoughts will express themselves through a sickly body. Thoughts of fear have been known to kill a man as speedily as a bullet, and they are continually killing thousands of people just as surely though less rapidly. The people who live in fear of disease are the people who get it. Anxiety quickly demoralizes the whole body, and lays it open to the entrance of disease,
The Placebo Effect
Michael Murphy, in The Future of the Body, a comprehensive treatise on extraordinary human abilities, devotes an entire chapter to the placebo effect. Some of the studies he cites are summarized below:
Angina Pectoris. This is a chest pain normally associated with heart disease. In the early 1950s, it was a common practice in the United States to perform a ligation of the internal mammary artery to relieve pain and improve coronary blood flow. In the late 1950s, two researchers performed a double-blind experiment. Each patient received a skin incision, but only in randomly selected cases was the ligation actually performed. The researchers found no significant difference in the improvement rates of those patients who received the ligation and those who received a simple skin incision. The ligation procedure was subsequently abandoned.(14)
Warts. The placebo effect, using some of the most outrageous remedies, has worked exceptionally well with warts. In 1934, a physician conducted a double-blind study showing that placebos worked almost as well as sulpharsphenamine, the drug commonly used to treat warts at the time. Another physician was able to cure 44% of his patients of one kind of wart, and 88% of those with another kind, using suggestion alone. Studies like these led psychiatrist Montague Ullman to conclude in the 1950s that suggestion, when compared against X-ray, drugs, and surgery, was the most important factor in curing warts.(15)
Asthma. One study showed that 19 out of 40 subjects developed asthmatic symptoms after inhaling a saline solution they believed to be allergenic. Twelve developed full-blown wheezing and bronchial spasms, which disappeared completely three minutes after receiving another saline solution placebo. The same researchers induced bronchospasms in 15 out of 29 subjects who were told that the saline solution they inhaled contained allergenic agents. The researchers concluded that suggestion played a significant role in precipitating asthmatic attacks.(16)
What would happen if doctors and practitioners of medicine, complementary or otherwise, could learn to harness alternative skills and powerful language that enhanced the healing process rather than hindered it?
Pain Relief. In 11 double-blind studies conducted over a 15-year period, a researcher found that 36% of 908 subjects who received placebos achieved at least 50% reduction in various kinds of pain. The results match a 35% rate in another similar study.(17)
Arthritis. Arthritic patients who received placebos experienced the same levels of relief as those who took conventional antiarthritic drugs. Subjects noted improvement in eating, sleeping, elimination, and swelling.(18)
Medication Side Effects. In another study, published in 1955, researcher Henry Beecher showed that placebos could produce symptoms such as nausea, dry mouth, heaviness, headache, concentration difficulties, drowsiness, fatigue, and unwanted sleep.(19) In a study of the drug mephenesin, researchers found that placebos produced "combinations of weakness, palpitation, nausea, rash, epigastric pain, diarrhea, urticaria, and swelling of the lips that mimicked known side effects of the drug."(20) Mexican researchers found that placebos could induce some of the known side effects of contraceptives.
Cancer. Statistical studies of placebo treatments for cancer are also rare, which is understandable, considering the risks of belonging in the control group. However, in his book Meaning and Medicine, Dr. Larry Dossey gives an anecdotal account that strongly suggests that placebos can cure cancer in some cases:
A man with an advanced cancer was no longer responding to radiation treatment. He was given a single injection of an experimental drug, Krebiozen, considered by some at the time to be a "miracle cure." (It has since been discredited.) The results were shocking to the patient's physician, who stated that his tumors "melted like snowballs on a hot stove."
Later the man read studies suggesting the drug was ineffective, and his cancer began to spread once more. At this point his doctor, acting on a hunch, administered a placebo intravenously. The man was told the plain water was a "new, improved" form of Krebiozen. Again, his cancer shrank away dramatically. Then he read in the newspapers the American Medical Association's official pronouncement: Krebiozen was a worthless medication. The man's faith vanished, and he was dead within days.(21)
One of the most spectacular demonstrations of the placebo effect occurred during a high school football game. It is described by Norman Cousins in The Healing Heart as follows:
The item, which appeared on the front page [of the Los Angeles Times], concerned an episode that occurred at a Monterey Park, California, football game. What had happened was that four persons had to leave their seats during the game because of severe nausea and dizziness. Questioning on the spot by school officials established the fact that the ill persons had consumed soft drinks from a dispensing machine under the stands. Syrup had been mixed with water out of the local piping system. Was the culprit the syrup or the water? In the latter case, had copper sulfate from the pipes infiltrated the water? If the former, had bacteriological organisms contaminated the syrup?
The football stadium lacked loudspeaker facilities. The cheerleaders were therefore directed to make a public announcement requesting that no one consume any soft drinks from the beverage-dispensing machines until the precise cause of the sudden illness affecting several persons could be ascertained. The immediate effect of the announcement was that the stadium became an arena of fainting and retching people. One hundred and ninety-one persons had to be hospitalized. Local ambulances and private cars plied back and forth between the stadium and five hospitals in the area. Emergency-room physicians reported that the symptoms of food poisoning were genuine. No one knows how many persons at the game went to their own physicians.
Laboratory analysis showed there was nothing wrong with the water or the syrup. This fact no doubt figured in the subsequent and sudden improvement of all those who had become ill during the game.(22)
The incident was admittedly not a systematic experiment conducted by trained researchers, but it qualifies as one of those cases where common sense is sufficient to rule out chance or coincidence.
Placebos have their drawbacks. In addition to their capacity to work destructively, placebos almost necessarily involve an element of self-deceit, or at least some degree of ignorance. They all work via false beliefs.
Placebos also work best under proper social conditions, which Michael Murphy summarizes as follows:
Enlarging patient groups in which treatments are administered can improve responses to placebos, probably because the power of suggestion is increased by the greater number of participants.
A placebo's effectiveness depends to a large extent upon the physician's interest in the patient involved, interest in the treatment, and concern about the treatment's results.
A placebo's power is increased by experimental studies that impart a sense of interest and care to their subjects.
Placebo effects in most treatments are increased when the treatment has a good reputation.(23)
Relationships with others are an important element in reinforcing the beliefs.
Dossey relates how one patient developed unexpected serious complications after an abdominal operation. The patient told his nurse that he felt he was going to die. A consultant psychiatrist was called in and under hypnosis the patient revealed that, whilst under anaesthetic, he had heard someone say 'This is the worst case I've ever seen'. A medical student had indeed said those words. The student had only seen one case and had meant his comment as a joke. The student was summoned to explain his comment and two days later the patient recovered completely.
III.Conclusion
The placebo effect offers some of the most convincing evidence there is for the existence of psychosomatic healing, and for two reasons:
1. It is overtly acknowledged, and almost universally presupposed in practice, by mainstream medical research.
2. Its effects can be quite dramatic.
Accordingly, it not only demonstrates the reality of psychosomatic healing, but it also demonstrates the extent of the mind's power in effecting it. Hence, it poses a very serious problem for anyone who would deny either the reality or the significance of the power of thought to heal.
http://websyte.com/alan/dissert.htm

If you watch the mind carefully, you will find that many thoughts are inconsistent. The mind wanders at random aimlessly. There will be some thoughts of the body and its wants, some thoughts of friends, some thoughts of acquiring money, some thoughts of eating and drinking, etc. If you can study the mind and if you have consistent thoughts of one subject or one kind only to the exclusion of all other thoughts, this itself is a very great achievement, is a great step in advancement in thought-control.
The great majority of people have formed the habit of listless thinking, which makes them incapable of holding onto any subject until it is thoroughly mastered. Although thoughts which flit through the mind may be good, bad, or indifferent -- mostly the latter -- the mind does not usually hold on to any one of them sufficiently long to learn its nature. Thought-control is often very difficult to attain. Once attained, however, the possessor holds within his hand the key to success in whatever line he may be engaged.
Since the early dawn of time, this power of thought 'spiritual' & 'metaphysical' energy (which all of us have), has been the building block for creating virtually everything we see and experience in our daily lives. Religious leaders know this 'phenomenon' to be God, Buddha, or Allah, for example. Metaphysicians, Scientists and researchers, believe that this energy (thought") is the 'blueprint' of how life, or our spiritual 'universe' really works.
No matter how you view it, the evidence still points to one 'secret' or method for creating what we desire in our relatively brief life here (on earth). The difference is that we now know how to use this secret to 'create' our desires - and leave nothing to mere 'chance'.
Thought force is the most powerful means of obtaining knowledge. If it is concentrated upon a subject, it will burn its way through any obstacle and solve the problem. If the requisite amount of thought force is brought to bear, there is nothing that is beyond the power of human comprehension. So long as we scatter it, thought force is of little use to us, but as soon as we are prepared to take the trouble necessary to harness it, all knowledge is ours. Since thought is our principal power, we must learn to have absolute control of it, so that what we produce is not illusion induced by outside conditions, but true imagination generated by the Spirit from within.
"One may say it is a great struggle. Yes, it is so; but there is struggle in both, in coming down and in going up. It is just as well to struggle and come up, instead of struggling and going down. Whenever a person goes down, it only means that he is feeble in his thought. And why is he feeble in his thought? Because he is weak in his feeling. If feeling protects thought, and if thought stands firm, whatever be the difficulty in life, it will be surmounted. "
unknown
Please


Amazing tools for wellness and relaxation


Please