When EMF fields are incorrectly polarized, such as the mains voltage in our house and the electromagnetic radiation of transmitters, then the carried over energy of these fields will counteract the cells which are arranged in the right order (correctly polarized). This condition is known as Electro stress. After a while, this can result in a chronic condition. Many conditions and afflictions are the result of electro smog.
Any condition, which has the origins in electro smog, can have extremely good results when treated by the MWO. Already by the first treatment results are considerable visible. Any disorders and blockades are lifted which leave a feeling of relaxation and relief.
Of course it is important to do something about the cause of electro smog.
Unless you do something about the cause, the earlier complaints and conditions will return. Click here for more info
The MWO can harmonize your body, remove blockades, neutralize electro stress, possible HELP infections ,cancer and even more.
But what the MWO cannot do is correct any deficiencies that are present in your body. If you have a chronic deficiency of vitamins, minerals (who hasn't?!!)MWO cannot supply this. Any treatment should include nutritive supplements. The inclusion of nutritive supplements and even homeopathic remedies and medicinal herbs will greatly enhance the interaction of harmonizing action of the MWO.
Chemical remedies can have the opposite effect on the healing process, because when these are taken, chemical poison is released in the body and it absorbs energy from the body in order to remove these toxins again. But in certain stages of the course of disease they can be required.
The work of a Russian engineer, Georges Lakovsky, who in the 1920's developed an electric-coil multiwave oscillator that produced great amounts of electromagnetic energy. Over three hundred patients, many with cancer, were treated with the device in a New York City hospital, and seventy percent of them improved. Shealy believes that high-frequency electrical stimulation recharges chi in a way similar to recharging a car battery...

How to support the treatment of the MWO

Of course it is imperative to collaborate as much as possible with the MWO treatments. It can entail changes to an unhealthy way of living, like smoking, large amounts of alcohol consumption, or moving to a electro smog free environment.
A condition or affliction can be seen as a signal of our body (and mind) that we might need to change our lifestyle and surroundings. Of course it is not always possible to be aware of such harmful influences, like electro smog. Nevertheless our body's does react, regardless whether you recognize it or not. At one stage or another it will develop in a chronic condition or stubborn sickness. Then it is the time to spend the correct amount of attention to your body and surroundings.
Read Lakhovsky's theories in his own words from
an article published in 1925. Click Here
If in the case that the immune system is so weakened and performs very weakly, Colloidal Silver has been reported to help tremendously to kill pathogens.
.

ANTI AGEING ?

When a body becomes overwhelmed with toxic substances, thoughts or feelings, the positive bio-electric field is immensely lowered in vibration & frequency. Our body has a higher frequency or vibration when it's healthy & a low vibration when sick.
Healthy cells, according to Nobel prize winner Otto Warburg, have cell voltages of 70 to 90 millivolts. Due to the constant stresses of modern life and a toxic environment, cell voltage tends to drop as we age or get sick. As the voltage drops, the cell is unable to maintain a healthy environment for itself. If the electrical charge of a cell drops to 50, a person has chronic fatigue and gets sick often. If the voltage drops to 15, the cell becomes cancerous.
Lakhovsky believed that living cells are batteries; the nucleus holds the positive charge and the cytoplasm carries the negative. If cells were irradiated with a range of electromagnetic oscillations, they could be "recharged" and thus rejuvenated. A range of frequencies is necessary because the cell and its parts respond to different frequencies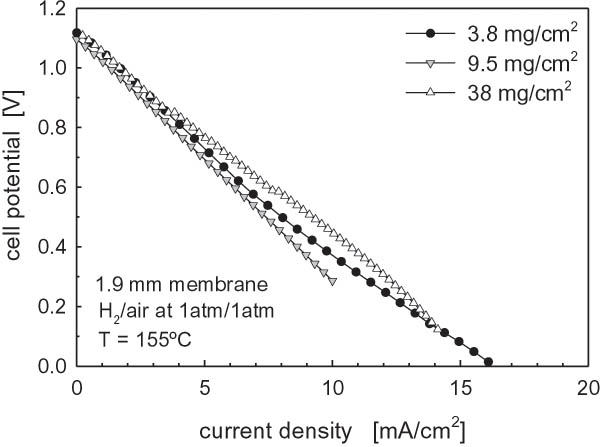 When the bodies immune system gets overwhelmed and cannot fight an abundance of toxins, and we continue to put toxins into our bodies & minds such as alcohol, nicotine, caffeine, negative fear based thoughts and heavy emotions, the experience of a physical imbalance occurs within.
The atoms of a body that is being affected by a negative condition, have an oscillating rate that is lower than it was originally designed. After many months or years of these internal dis-harmony, our immune system weakens & the symptoms begin to show in the form of an actual terminal physical imbalance such as cancer
.

All cells have small electrically powered pumps inside of them whose function is to bring in nourishment, and take out toxins. Imagine going into a house where the power is out. The water pumps wouldn't operate so the toilets wouldn't work. The would be no running water, therefore no showers or baths or doing dishes. The refrigerator wouldn't work so there wouldn't be any food to eat, and the food that was in there would go bad. Add to that a garbage man strike, and now garbage is piling up. As you could guess, anyone living in that house would probably get sick.
It is the same for the cells of the body. Without enough energy to operate, the cells become toxic and malnourished. Then, when presented with an infectious organism, whether it is the virus that causes cancer, or the common cold, they have lost the vitality to resist.

The fastest way to raise cell voltages is with an MWO. Invented by Georges Lakhovsky in the early 1900's. Dr. Lakhovsky discovered that healthy cells acted like little batteries and found out how to recharge them (raise their voltages). He found that transmitting energy in the range between 750,000 hertz and 3,000,000,000 hertz raised the cell's voltage.
He had great results with all types of physical imbalances, including cancer. Not only was his unit able to return sick cells (and people) to health, but those who used it regularly noticed that they never got sick anymore.
Please