What is the function of the various brainwaves?
A man named Caton first discovered electrical rhythms within the brains of animals in 1875. It was over 50 years later when Hans Berger showed that man also had these rhythms. His original search was in the hopes of finding the physical link between man's mind and his body.
It was this mind/body question which led him to dedicate his life to finding this link. He became interested in the work of Caton and others and set up his own laboratory to further investigate the electrical activity of the brain.

After 20 years of research, he was first able to record the brain rhythms of a human. He spent another 10 years convincing his colleagues that this rhythm came from the neurons of the brain, not from blood flow or connective tissue.


nimation courtesy of Dr. Dan Russell, Kettering University

His original studies also showed that this rhythm changed with age, was vulnerable to sensory stimulation, and was affected by body chemistry.
World War II broke out and Hans Berger never finished his original work: crack the code of brain rhythms and their link to "psychic functions." Since that time, no one else has either. Later research centered around the more practical applications of the EEG to epilepsy, brain metabolism, brain functions and the levels of consciousness.
| | |
| --- | --- |
| | A frequency is the number of times a wave repeats itself within a second. It can be compared to the frequencies that you tune into on your radio. If any of these frequencies are deficient, excessive, or difficult to access, our mental performance can suffer. |
Animation courtesy of Dr. Dan Russell, Kettering University
The raw EEG has usually been described in terms of frequency bands: Gamma greater than 30(Hz) BETA (13-30Hz), ALPHA (8-12 Hz), THETA (4-8 Hz), and DELTA(less than 4 Hz).
| | |
| --- | --- |
| | For example : Our brain uses 13Hz (high alpha or low beta) for "active" intelligence. Often we find individuals who exhibit learning disabilities and attention problems having a deficiency of 13Hz activity in certain brain regions that effects the ability to easily perform sequencing tasks and math calculations. |
What is the function of the various brainwaves?
It is well known that the brain is an electrochemical organ; researchers have speculated that a fully functioning brain can generate as much as 10 watts of electrical power. Other more conservative investigators calculate that if all 10 billion interconnected nerve cells discharged at one time that a single electrode placed on the human scalp would record something like five millionths to 50 millionths of a volt. If you had enough scalps hooked up you might be able to light a flashlight bulb.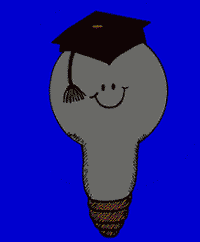 Even though this electrical power is very limited, it does occur in very specific ways that are characteristic of the human brain. Electrical activity emanating from the brain is displayed in the form of brainwaves. There are four categories of these brainwaves, ranging from the most activity to the least activity. When the brain is aroused and actively engaged in mental activities, it generates beta waves. These beta waves are of relatively low amplitude, and are the fastest of the four different brainwaves. The frequency of beta waves ranges from 15 to 40 cycles a second. Beta waves are characteristics of a strongly engaged mind. A person in active conversation would be in beta. A debater would be in high beta. A person making a speech, or a teacher, or a talk show host would all be in beta when they are engaged in their work.

This brainwave is also the normal waking consciousness. It is characterized as the state of being awake, alert, and concentrating. If this state is maintained for a prolonged period, it becomes associated with feelings of tension, worry, fear, or anxiety. Lower brain states are necessary on an occasional basis to maintain the alert aspect of this state. A visual-identification in the mind's eye occurs, a state where image are identified with form and specific objects.
Amplitude represents the power of electrical impulses generated by the brain.
Volume or intensity of brain wave activity is measured in microvolts.
"Gentlemen, I have a confession to make - half of what we have taught you is in error; and furthermore we cannot tell you which half it is."
--Sir William Osler
(to a graduating medical class)
The next brainwave category in order of frequency is alpha. Where beta represented arousal, alpha represents non-arousal. Alpha brainwaves are slower, and higher in amplitude. Their frequency ranges from 9 to 14 cycles per second. A person who has completed a task and sits down to rest is often in an Alpha state. A person who takes time out to reflect or meditate is usually in an Alpha state. A person who takes a break from a conference and walks in the garden is often in an Alpha state.
One of the main purposes for sleep is to transfer information and experiences from short to long-term memory. Concentration, learning and recall ability can and is greatly enhanced with alpha-theta control systems. Recall capability is greatest in alpha state. Also, by learning to exclude all external stimuli when trying to achieve the alpha-theta control, increases one's ability to concentrate.

The next state, Theta brainwaves, are typically of even greater amplitude and slower frequency. This frequency range is normally between 5 and 8 cycles a second. A person who has taken time off from a task and begins to daydream is often in a Theta brainwave state. A person who is driving on a freeway, and discovers that they can't recall the last five miles, is often in a theta state--induced by the process of freeway driving. The repetitious nature of that form of driving compared to a country road would differentiate a Theta state and a beta state in order to perform the driving task safely.
This state is traditionally labeled unconscious by western medicine. In recent years, however, people trained with light and sound tools and biofeed back can achieve this state and retain consciousness, similar to meditators. Theta has come to be associated with such things as hypnogogic imagery, day dreaming, sleep, and creativity. It has also been shown as the state where healing and regenerating of tissue occurs.