Please


Borderland Sciences ...videos
WANT TO GIVE
UP




SOME POSSIBLE SIGNS OF LOW SELF-ESTEEM:

Guilt: paralysing form of self-torture; seeing one's imperfections and believing improvement is beyond possibilities.
Scepticism/being over-critical; unrealistic expectation of perfection, reasoning that, "I am not perfect, so I'm worthless". Scepticism and cynicism are sometimes called "crystallised forms of anger", and can be detrimental to yourself, as you may only be focussing on faults of yourself, and rarely allow yourself to enjoy good things. In cynicism, the fear and distrust are taken one step further, thinking, "They are imperfect, they are worthless".
Unforgiving: unrealistic expectation of perfection, reasoning that "People should be perfect, I and others are not perfect, and no one can be forgiven for not being perfect."
"I could never do this, I can only ...": focus on my own limits rather than on my possibilities for growth and improvement. "I am not perfect" may be very true, but is that not the best possible reason for trying to improve oneself by being positive and helping others?
Self-shame: keeping secrets about oneself: "I am disgusting, strange, weird, stupid, ugly". This creates a negative spiral, "others never talk about it, so I must be really weird"; based on the delusion: "I should be perfect, because others are".
Pride: if one is genuinely self-confident, there is no need for pride; only an empty balloon can be 'blown up'. It is based on the unrealistic view: "Others should be perfect and are not, but I am better". To cover up their own insecurity, a fair amount of people act out pride, as if they are better than others, but only because they lack self-confidence.
Improper humility: not regarding oneself as equal to others, but less than others. Humility is a positive quality as it avoids pride and is other-centered, often driven by active compassion for others. Lack of self-confidence however, is often self-centred (feeling sorry for oneself and looking for excuses to not change your own situation) and paralyses you from doing positive actions.
Idolising people: overestimating others is based on - or will easily lead to - underestimating oneself.
Fear, uncertainty to: make mistakes, be abnormal, not be liked, change, be hurt or of responsibility. Fear closes the heart and mind off from the outside; leaving you alone! Based on the misunderstanding: "I should be perfect", which is simply unrealistic.
Acting to be a perfect person instead of being myself: if I am self-confident, I don't need to behave like someone else; see pride. Instead of leading to praise, others may easily pierce through the facade and uncover my acting.
If you want to awaken your natural guidance system to happiness, success,
and long life, then you must have...the powerful "Mental Strategy"
that separates those who thrive from those who dive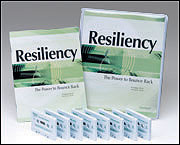 The ultimate solution for dealing with and capitalizing on
change, uncertainty, and other problems is already inside you.
You were born with it. Now find out how to activate it.

SOME ANTIDOTES TO LACK OF SELF-CONFIDENCE
Find the courage to really open your heart to someone; self-confidence is deeply related to trusting others. Our deepest secrets are often not as hidden to others as we may think, or simply so common in the experience of others, that there is actually nothing special about them. We often consider ourselves very special, and forget that all the others around us are just as human as we ourselves are.
Practice compassion and loving-kindness to others,
Be realistic:
To overcome frustration , try to act when negative situations can be
changed, better to have no success than never having tried.
What is there to loose, really?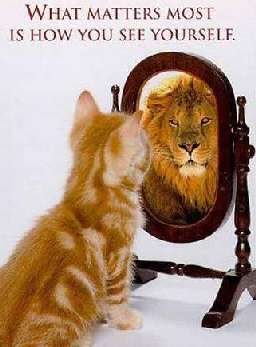 Strategies and Tools for Developing Confidence
Emphasize Strengths. Give yourself credit for everything you try. By focusing on what you can do, you applaud yourself for efforts rather than emphasizing end products. Starting from a base of what you should do helps you live within the bounds of your inevitable limitations.
Take Risks. Approach new experiences as opportunities to learn rather than occasions to win or lose. Doing so opens you up to new possibilities and can increase your sense of self-acceptance. Not doing so turns every possibility into an opportunity for failure, and inhibits personal growth.
Use Self-Talk. Use self-talk as an opportunity to counter harmful assumptions. Then, tell yourself to stop" and substitute more reasonable assumptions. For example, when you catch yourself expecting perfection, remind yourself that you can't do everything perfectly, that it's only possible to try to do things and to try to do them well. This allows you to accept yourself while still striving to improve.
Self-Evaluate. Learn to evaluate yourself independently. Doing so allows you to avoid the constant sense of turmoil that comes from relying exclusively on the opinions of others. Focusing internally on how you feel about your own behavior, work, etc. will give you a stronger sense of self and will prevent you from giving your personal power away to others.
Self Confidence
New Behavior Generator
Personal Ecology:
Self Esteem
Brain Power
Depression
Mental Potential
Euphoria
Mental Therapy