Sleep
Until the 1950s, most people thought of sleep as a passive, dormant part of our daily lives. We now know that our brains are very active during sleep. Moreover, sleep affects our daily functioning and our physical and mental health in many ways that we are just beginning to understand.
Nerve-signaling chemicals called neurotransmitters control whether we are asleep or awake by acting on different groups of nerve cells, or neurons, in the brain. Neurons in the brainstem, which connects the brain with the spinal cord, produce neurotransmitters such as serotonin and norepinephrine that keep some parts of the brain active while we are awake. Other neurons at the base of the brain begin signaling when we fall asleep. These neurons appear to "switch off" the signals that keep us awake. Research also suggests that a chemical called adenosine builds up in our blood while we are awake and causes drowsiness. This chemical gradually breaks down while we sleep.
During sleep, we usually pass through five phases of sleep: stages 1, 2, 3, 4, and REM (rapid eye movement) sleep. These stages progress in a cycle from stage 1 to REM sleep, then the cycle starts over again with stage 1 (see figure 1). We spend almost 50 percent of our total sleep time in stage 2 sleep, about 20 percent in REM sleep, and the remaining 30 percent in the other stages. Infants, by contrast, spend about half of their sleep time in REM sleep.

Sleep: A Dynamic Activity
How Much Sleep Do We Need?
What Does Sleep Do For Us?
Dreaming and REM Sleep
Sleep and Circadian Rhythms
Sleep and Disease

Sleep research is expanding and attracting more and more attention from scientists. Researchers now know that sleep is an active and dynamic state that greatly influences our waking hours, and they realize that we must understand sleep to fully understand the brain. Innovative techniques, such as brain imaging, can now help researchers understand how different brain regions function during sleep and how different activities and disorders affect sleep. Understanding the factors that affect sleep in health and disease also may lead to revolutionary new therapies for sleep disorders and to ways of overcoming jet lag and the problems associated with shift work. We can expect these and many other benefits from research that will allow us to truly understand sleep's impact on our lives
The Stages of Sleep

Access these frequencies with a Rife/Crane system

The background activity of the brain is called the electroencephalogram (EEG) and can be recorded by the use of scalp electrodes. The dominant frequency and amplitude characteristic of the surface EEG varies with states of arousal.
A person goes through five stages while going to sleep.
Calm wakefulness is accompanied by alpha waves 8-12 Hz (cycles per second) and low voltage fast activity of mixed frequency. This is called stage one. Alpha waves disappear when we open our eyes.
As sleep deepens into stage two, bursts of 12-14 Hz (sleep spindles) and high amplitude slow waves appear.
Rife/Crane system
The deep sleep of stages three and four is featured by an increasing proportion of high voltage slow activity. Breathing is regular in slow-wave sleep or non-REM (Rapid Eye Movements) sleep.
Delta activity (very slow waves, 0.5-4 Hz, high amplitude) is unusual in a normal record and accompanies deep sleep i.e. stages three and four sleep.
Rife/Crane system
After about 70 minutes or so mostly spent in stages three and four, the first REM period occurs, usually heralded by an increase in body movements, and a shift in the EEG pattern from stage four to stage two. These rapid low-voltage irregular waves resemble those seen in alert humans; sleep, however, is not interrupted. This is called stage 5 or REM sleep, when the EEG activity gets desynchronised. There is marked muscle atonia despite the rapid eye movements in REM sleep, and the breathing is irregular.
Theta activity with a pattern of large regular waves occurs in normal children and is briefly seen in stage one sleep and also in REM sleep.
Non-REM (NREM) sleep passes through stages one and two, and spends 60-70 minutes in stages three and four. Sleep then lightens and a REM period follows. This cycle is repeated three or four times per night, at intervals of about 90 minutes throughout the night, depending on the length of sleep. REM sleep occupies 25% of total sleeping time.
When the eyes are opened, the alpha rhythm is replaced by fast irregular low voltage activity with no dominant frequency, called the alpha block. Any form of sensory stimulation or mental concentration such as solving arithmetic problems could produce this break-up of the alpha rhythm. This replacement of the regular alpha rhythm with irregular low voltage activity is called "desynchronisation".
Sleep Disorders
At least 40 million Americans each year suffer from chronic, long-term sleep disorders each year, and an additional 20 million experience occasional sleeping problems. These disorders and the resulting sleep deprivation interfere with work, driving, and social activities. They also account for an estimated $16 billion in medical costs each year, while the indirect costs due to lost productivity and other factors are probably much greater. Doctors have described more than 70 sleep disorders, most of which can be managed effectively once they are correctly diagnosed. The most common sleep disorders include insomnia, sleep apnea, restless legs syndrome, and narcolepsy.
Insomnia
Sleep Apnea
Restless Legs Syndrome
Narcolepsy


Insomnia
Almost everyone occasionally suffers from short-term insomnia. This problem can result from stress, jet lag, diet, or many other factors. Insomnia almost always affects job performance and well-being the next day. About 60 million Americans a year have insomnia frequently or for extended periods of time, which leads to even more serious sleep deficits. Insomnia tends to increase with age and affects about 40 percent of women and 30 percent of men. It is often the major disabling symptom of an underlying medical disorder.
Insomnia — a chronic inability to fall and stay asleep — crops up in most every adult's life from time to time. Newborn babies. Job pressures. Relationship woes.
Any number of things can trigger a sleepless night, or perhaps a string of two or three. If the problem persists for more than a week, however, health experts say it's time to consult a doctor. Ditto if a lack of ZZZ's begins to interfere with a person's mood or ability to function.
Car crashes, for instance, often can be traced to sleepy drivers, according to the National Sleep Foundation. The same can be said for exhausted workers and industrial accidents. And in one fictional case featured recently in movie theaters, the syndrome hampered a police detective from catching a murderer.
"Insomnia," starring Al Pacino as a detective tormented by both an unsolved crime and Alaska's "Midnight Sun," which bathes northern parts of the state in light 24 hours a day.
Outside Hollywood, of course, the causes of insomnia can be much harder to pinpoint.
"There are probably more types of insomnia than you can shake a stick at," said Dr. Nicholas Messina, medical director of Vista Medical Research in Mesa, Ariz. As proof, he launched into a partial list — "food allergy," "delayed sleep phase," "limit-setting" ... "idiopathic." There's even "altitude insomnia," which primarily plagues mountain climbers

For short-term insomnia, doctors may prescribe sleeping pills. Most sleeping pills stop working after several weeks of nightly use, however, and long-term use can actually interfere with good sleep. Mild insomnia often can be prevented or cured by practicing good sleep habits (see "Tips for a Good Night's Sleep"). For more serious cases of insomnia, researchers are experimenting with light therapy and other ways to alter circadian cycles.
What is CES used for?
CES was originally developed in the Soviet Union in 1949, it's primary focus being the treatment of sleep disorders, hence it's initial designation as "electrosleep." Treatment of insomnia, however, has been overshadowed by psychiatric application for depression and anxiety.
SUGGESTED CES FREQUENCIES FOR INSOMNIA
Insomnia1.0, 3.59, 3, 7.83, 10, 1550, 1500,
880, 802, 6000, 304hz
Researchers Gain Understanding of Sleep Loss and Fatigue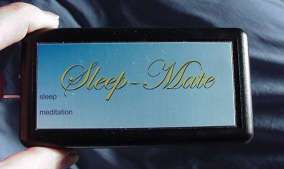 Fully portable, built in Pulsed Electro Magnetic Pulsar
just pop it under your pillow, no messy wires,Sleep program
runs through sleep frequencies automaticaly...
+ Built in extra Meditation program
for deep Stress, relaxation and feellings of well being...
Not everyone will have the same results, and we cannot make any medical claims but the experience of our clients and the results of clinical studies on PEMF's show (click here for study details)amazing improvements from 70 to 90 percent of those involved.

Fall asleep without trying
For more information click below

Sleep Apnea
Sleep apnea is a disorder of interrupted breathing during sleep. It usually occurs in association with fat buildup or loss of muscle tone with aging. These changes allow the windpipe to collapse during breathing when muscles relax during sleep (see figure 3). This problem, called obstructive sleep apnea, is usually associated with loud snoring (though not everyone who snores has this disorder). Sleep apnea also can occur if the neurons that control breathing malfunction during sleep.
During an episode of obstructive apnea, the person's effort to inhale air creates suction that collapses the windpipe. This blocks the air flow for 10 seconds to a minute while the sleeping person struggles to breathe. When the person's blood oxygen level falls, the brain responds by awakening the person enough to tighten the upper airway muscles and open the windpipe. The person may snort or gasp, then resume snoring. This cycle may be repeated hundreds of times a night. The frequent awakenings that sleep apnea patients experience leave them continually sleepy and may lead to personality changes such as irritability or depression. Sleep apnea also deprives the person of oxygen, which can lead to morning headaches, a loss of interest in sex, or a decline in mental functioning. It also is linked to high blood pressure, irregular heartbeats, and an increased risk of heart attacks and stroke. Patients with severe, untreated sleep apnea are two to three times more likely to have automobile accidents than the general population. In some high-risk individuals, sleep apnea may even lead to sudden death from respiratory arrest during sleep.
An estimated 18 million Americans have sleep apnea. However, few of them have had the problem diagnosed. Patients with the typical features of sleep apnea, such as loud snoring, obesity, and excessive daytime sleepiness
What is CES used for?
CES was originally developed in the Soviet Union in 1949, it's primary focus being the treatment of sleep disorders, hence it's initial designation as "electrosleep." Treatment of insomnia, however, has been overshadowed by psychiatric application for depression and anxiety.
SUGGESTED CES FREQUENCIES FOR SLEEP
Alpha-Theta Stim

Rife/Crane system
Sleeping sickness 120 020 727 787 880
Sleeping Sickness 4,3,2,1,12,11 10,14, 20,120
Deep, dreamless sleep, trance state, non-REM sleep1-3 Delta:
Researchers Gain Understanding of Sleep Loss and Fatigue
Better Sleep Yields Better Memory and Learning
Restless Legs Syndrome
Restless legs syndrome (RLS), a familial disorder causing unpleasant crawling, prickling, or tingling sensations in the legs and feet and an urge to move them for relief, is emerging as one of the most common sleep disorders, especially among older people. This disorder, which affects as many as 12 million Americans, leads to constant leg movement during the day and insomnia at night. Severe RLS is most common in elderly people, though symptoms may develop at any age. In some cases, it may be linked to other conditions such as anemia, pregnancy, or diabetes.
Many RLS patients also have a disorder known as periodic limb movement disorder or PLMD, which causes repetitive jerking movements of the limbs, especially the legs. These movements occur every 20 to 40 seconds and cause repeated awakening and severely fragmented sleep. In one study, RLS and PLMD accounted for a third of the insomnia seen in patients older than age 60.
RLS and PLMD often can be relieved by drugs that affect the neurotransmitter dopamine, suggesting that dopamine abnormalities underlie these disorders' symptoms. Learning how these disorders occur may lead to better therapies in the future.

Narcolepsy
Narcolepsy affects an estimated 250,000 Americans. People with narcolepsy have frequent "sleep attacks" at various times of the day, even if they have had a normal amount of night-time sleep. These attacks last from several seconds to more than 30 minutes. People with narcolepsy also may experience cataplexy (loss of muscle control during emotional situations), hallucinations, temporary paralysis when they awaken, and disrupted night-time sleep. These symptoms seem to be features of REM sleep that appear during waking, which suggests that narcolepsy is a disorder of sleep regulation. The symptoms of narcolepsy typically appear during adolescence, though it often takes years to obtain a correct diagnosis. The disorder (or at least a predisposition to it) is usually hereditary, but it occasionally is linked to brain damage from a head injury or neurological disease.
How does CES work?
As with a number of medicines, the mechanism of action (how it works) of CES is not fully understood. Research has led to the hypothesis that it has a mild effect on the hypothalmic area of the brain. Researchers also have noticed rapid increases in serotonin, also associated with relaxation and calmness, and decreases in cortisol, one of the primary stress-related biochemicals. Interestingly, CES also increases levels of norepinephrine and dopamine, both associated with alertness and feelings of pleasure. This may be why so many CES users report feeling both relaxed and alert.
Alpha-Theta Stim

Rife/Crane system
| | |
| --- | --- |
| Please send this page to a friend | |

Better Sleep Yields Better Memory and Learning
Tips for a Good Night's Sleep:

Adapted from "When You Can't Sleep: The ABCs of ZZZs," by the National Sleep Foundation.

Set a schedule:
Go to bed at a set time each night and get up at the same time each morning. Disrupting this schedule may lead to insomnia. "Sleeping in" on weekends also makes it harder to wake up early on Monday morning because it re-sets your sleep cycles for a later awakening.
Exercise:
Try to exercise 20 to 30 minutes a day. Daily exercise often helps people sleep, although a workout soon before bedtime may interfere with sleep. For maximum benefit, try to get your exercise about 5 to 6 hours before going to bed.
Avoid caffeine, nicotine, and alcohol:
Avoid drinks that contain caffeine, which acts as a stimulant and keeps people awake. Sources of caffeine include coffee, chocolate, soft drinks, non-herbal teas, diet drugs, and some pain relievers. Smokers tend to sleep very lightly and often wake up in the early morning due to nicotine withdrawal. Alcohol robs people of deep sleep and REM sleep and keeps them in the lighter stages of sleep.
Relax before bed:
A warm bath, reading, or another relaxing routine can make it easier to fall sleep. You can train yourself to associate certain restful activities with sleep and make them part of your bedtime ritual.
Sleep until sunlight:
If possible, wake up with the sun, or use very bright lights in the morning. Sunlight helps the body's internal biological clock reset itself each day. Sleep experts recommend exposure to an hour of morning sunlight for people having problems falling asleep.
Don't lie in bed awake:
If you can't get to sleep, don't just lie in bed. Do something else, like reading, watching television, or listening to music, until you feel tired. The anxiety of being unable to fall asleep can actually contribute to insomnia.
Control your room temperature:
Maintain a comfortable temperature in the bedroom. Extreme temperatures may disrupt sleep or prevent you from falling asleep
Yearning for a good night's rest? Try some of these suggestions, courtesy of the Washington, D.C.-based National Sleep Foundation.
Establish a sleep routine, hitting the hay at about the same time each night.
l Try to relax before bedtime by taking a hot bath, reading or otherwise unwinding. (Don't read in bed, however; the experts say you should reserve the mattress for sleep or sex.)
Forgo coffee and other forms of caffeine in the late afternoon and evening. The same goes for alcohol, which can interrupt sleep later in the night.
Exercise regularly, but allow at least three hours between your workout and bedtime.
Make your sleep environment as dark and quiet as possible. Avoid bright lights and television.
If, after 30 minutes, you don't fall asleep, get up and do something stress-releasing until you feel sleepy. Then lie down again.
Don't dwell on daily problems. Instead, write a "worry list" of items that you will address in the morning, then forget about them.
Regular use of a good CES Device according to many clients insures great sleep Alpha-Theta Stim

CES increases the conversion of amino acids to neurotransmitters. Its particular mode of operation is as a corrective measure for brain dysrhythmia. Brain rhythm influences the development of psychiatric conditions as well as poses as a trigger that induces physical manifestations of illness. Through the positioning of the stimulating electrodes, CES connects the diurnal rhythm of head and heart through the vagus nerve. It thereby functions as an anti-dysrhythmic on a whole-body level.



Beneficial Effects of Pulsed Electromagnetic Fields
Pulsed Magnetic Field Therapy… How Does It Work ?
Magnet Therapy for Fibromyalgia
Magnetic Healing Does it work?

Sleep & Magnetic Mattress Blankets
Beth using a fully programable Magnetic Field pad
How does lack of sleep affect our lives?
Sleep is a key part of maintaining your health, affecting everything in your life, from how you feel to your relationships with others. Lack of sleep negatively affects your physical health, your ability to handle stress, and your general mood. Even one night of disrupted or missed sleep can reduce productivity and increase the chances of accidents at home or work.
Lack of sleep compromises your body's immune system and adversely affects metabolism and memory. On average, people are 55% less successful at simple memory tests after a sleepless night, because the entire brain's ability to function decreases.
One-in-three American adults (over 57 million) experience nighttime sleeplessness due to back pain, headaches, and muscle aches and pains, losing an average of 22 hours of sleep per month - the equivalent of nearly three full nights of sleep. More than 60% of adults over the age of 50 suffer from sleeplessness due to arthritic pain at night.
The earth's magnetic field is essential to all life
The earth's natural magnetic field plays an important role in maintaining proper electromagnetic balance of the body's internal systems. Currently, the earth's magnetic field measures 0.4 gauss. Several thousand years ago the earth's magnetic field measured 4 gauss, which was 1000% stronger than it is today.
Why is this happening?
Scientists are able to determine the alignment of the earth's magnetic poles, as well as the strength of the earth's magnetic field through measurements of iron-rich minerals in sediment samples taken from deep within the earth. Samples dating back 3 billion years have shown that the earth's magnetic poles reverse approximately every 200,000 years, which is believed to be the result of directional shifts in the earth's molten core.
Recently, a team of researchers at UCLA used super computers to analyze data from 33 of these samples, and re-create a history of the earth's magnetic field dating back 800,000 years. The computer model clearly showed that the earth's magnetic field declines dramatically over a several thousand-year period preceding a magnetic pole reversal. This data has lead many scientists believe that the rapid decline in the earth's magnetic field over the past several thousand years is a clear indication that a pole reversal is underway.
Earth pulse SCHUMMAN RESONATOR

How does this affect us?
Scientists are now certain that the declining magnetic field detrimentally affects life on earth. In addition, many scientists believe that modern technology, such as steel structure buildings, cars, and trains absorb the earth's magnetic field, causing a further reduction in its strength.
Since these conditions are very recent developments in the history of man's existence on earth, it seems logical that the human body has not had time to adapt to the earth's rapidly decreasing magnetic field; hence the rapid increase in the rate of chronic illnesses worldwide. Following 20 years of research, Dr. Kyoichi Nagawa, a leading scientist in the field of biomagnetics, concluded that the much weaker magnetic field of modern times has caused what he has termed magnetic deficiency syndrome. The symptoms include stiffness in the shoulders, back and neck; insomnia; chest pains; headaches; and dizziness. The long-term consequences of magnetic deficiency syndrome include the development of chronic and degenerative diseases; the loss of normal healing ability; and increased susceptibility to infections and the effects of environmental toxins.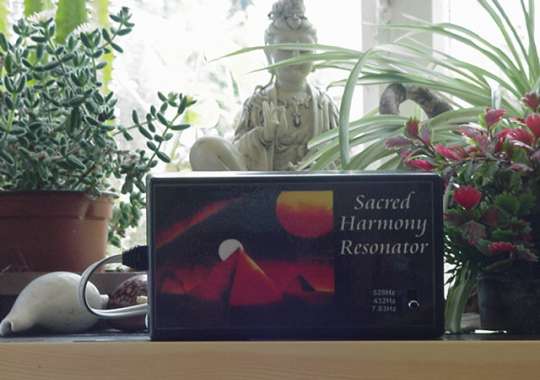 Magnetic Therapy
Beth using a fully programable Magnetic Field pad
No-one knows exactly how bioelectromagnetic therapy works, but there are several interesting theories. Restoring electro-magnetic balance:- Each cell acts as an electro-magnetic unit producing its own magnetic field. During health, cells vibrate with their own characteristic electromagnetic frequency.
During disease, a cell's electromagnetic vibration changes. This effect is used to diagnose heart problems for example. During health, a heart trace (electrocardiogram or ECG) will show a particular pattern. If cells lack oxygen due to reduced blood flow in coronary heart disease, characteristic changes occur in the ECG that help to diagnose the problem.
In the most simple terms, magnetic therapy helps to restore health by helping cells regain their natural electromagnetic frequency.
AND IF YOUR CELLS ARE HEALTHY AND HAPPY
YOU SLEEP WELL
New research gives hope that early diagnosis, proper medical treatment, and self-management strategies can help optimize function, reduce pain, and improve quality of life. Individuals should consult with a health care provider for advice appropriate to their medical needs.
| | |
| --- | --- |
| Please send this page to a friend | |