The Body's First Line of Defense
The immune system is a complex of organs, highly specialized cells and even a circulatory system separate from blood vessels, all of which work together to clear infection from the body.

The organs of the immune system, positioned throughout the body, are called lymphoid organs. The word "lymph" in Greek means a pure, clear stream. An appropriate description considering its appearance and purpose.
| | |
| --- | --- |
| Lymphatic vessels form a circulatory system that operates in close partnership with blood circulation. | Lymphatic vessels and lymph nodes are the parts of the special circulatory system that carries lymph, a transparent fluid containing white blood cells, chiefly lymphocytes. |
| | | |
| --- | --- | --- |
| Lymph bathes the tissues of the body, and the lymphatic vessels collect and move it eventually back into the blood circulation. Lymph nodes dot the network of lymphatic vessels and provide meeting grounds for the immune system cells that defend against invaders. The spleen, at the upper left of the abdomen, is also a staging ground and a place where immune system cells confront foreign microbes. | | Organs and tissues of the immune system dot the body in a protective network of barriers to infection. |
Pockets of lymphoid tissue are in many other locations throughout the body, such as the bone marrow and thymus. Tonsils, adenoids, Peyer's patches, and the appendix are also lymphoid tissues.
Both immune cells and foreign molecules enter the lymph nodes via blood vessels or lymphatic vessels. All immune cells exit the lymphatic system and eventually return to the bloodstream. Once in the bloodstream, lymphocytes are transported to tissues throughout the body, where they act as sentries on the lookout for foreign antigens.
How the Immune System Works
Cells that will grow into the many types of more specialized cells that circulate throughout the immune system are produced in the bone marrow. This nutrient-rich, spongy tissue is found in the center shafts of certain long, flat bones of the body, such as the bones of the pelvis. The cells most relevant for understanding vaccines are the lymphocytes, numbering close to one trillion.
The two major classes of lymphocytes are B cells, which grow to maturity in the bone marrow, and T cells, which mature in the thymus, high in the chest behind the breastbone.
B cells produce antibodies that circulate in the blood and lymph streams and attach to foreign antigens to mark them for destruction by other immune cells.

B cells are part of what is known as antibody-mediated or humoral immunity, so called because the antibodies circulate in blood and lymph, which the ancient Greeks called, the body's "humors."





B cells become plasma cells, which produce antibodies when a foreign antigen triggers the immune response.
Certain T cells, which also patrol the blood and lymph for foreign invaders, can do more than mark the antigens; they attack and destroy diseased cells they recognize as foreign. T lymphocytes are responsible for cell-mediated immunity (or cellular immunity). T cells also orchestrate, regulate and coordinate the overall immune response. T cells depend on unique cell surface molecules called the major histocompatibility complex (MHC) to help them recognize antigen fragments.



Antibodies produced by cells of the immune system recognize foreign antigens and mark them for destruction.

Antibodies

The antibodies that B cells produce are basic templates with a special region that is highly specific to target a given antigen. Much like a car coming off a production line, the antibody's frame remains constant, but through chemical and cellular messages, the immune system selects a green sedan, a red convertible or a white truck to combat this particular invader.
However, in contrast to cars, the variety of antibodies is very large. Different antibodies are destined for different purposes. Some coat the foreign invaders to make them attractive to the circulating scavenger cells, phagocytes, that will engulf an unwelcome microbe.
When some antibodies combine with antigens, they activate a cascade of nine proteins, known as complement, that have been circulating in inactive form in the blood. Complement forms a partnership with antibodies, once they have reacted with antigen, to help destroy foreign invaders and remove them from the body. Still other types of antibodies block viruses from entering cells.
T Cells
T cells have two major roles in immune defense. Regulatory T cells are essential for orchestrating the response of an elaborate system of different types of immune cells.
Helper T cells, for example, also known as CD4 positive T cells (CD4+ T cells), alert B cells to start making antibodies; they also can activate other T cells and immune system scavenger cells called macrophages and influence which type of antibody is produced.

Certain T cells, called CD8 positive T cells (CD8+ T cells), can become killer cells that attack and destroy infected cells. The killer T cells are also called cytotoxic T cells or CTLs (cytotoxic lymphocytes).




T lymphocytes become CD4+ or helper T cells, or they can become CD8+ cells, which in turn can become killer T cells, also called cytotoxic T cells.
Immune system process
Activation of helper T cells
After it engulfs and processes an antigen, the macrophage displays the antigen fragments combined with a Class II MHC protein on the macrophage cell surface. The antigen-protein combination attracts a helper T cell, and promotes its activation.
Activation of cytotoxic T cells

After a macrophage engulfs and processes an antigen, the macrophage displays the antigen fragments combined with a Class I MHC protein on the macrophage cell surface. A receptor on a circulating, resting cytotoxic T cell recognizes the antigen-protein complex and binds to it. The binding process and a helper T cell activate the cytotoxic T cell so that it can attack and destroy the diseased cell.
Activation of B cells to make antibody

A B cell uses one of its receptors to bind to its matching antigen, which the B cell engulfs and processes. The B cell then displays a piece of the antigen, bound to a Class II MHC protein, on the cell surface. This whole complex then binds to an activated helper T cell. This binding process stimulates the transformation of the B cell into an antibody-secreting plasma cell.
TAKE STEPS TO BOOST YOU IMMUNE SYSTEM TODAY
don't leave it till its nearly too late
How can these challenges be met?
Click on the links below....
Worried about purchasing Online, check out our EBAY feed back HERE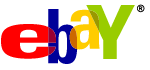 For those that have purchased our Rife/crane Ces unit there new are frequency lists, and an FAQ on our… web page: /rife/index.htm


Serious illness ? medical professionals told
you or a loved one
"to go home and put your affairs in order..."
Have A look at this unit
Do you have a friend with Cancer
please
Send this Article to a friend.
Alternative Health Clinic Here
| | |
| --- | --- |
| Please send this page to a friend | |

Classical Homeopathy On line here
"The world is a dangerous place to live; not because of the people who are evil, but because of the people who don't do anything about it."
Albert Einstein
A sad day for Alternative healing

Today's thought
These are my wishes and prayers for you, all the days of your life. May you find grace as you surrender to life. May you find happiness, as you stop seeking it. May you come to trust these laws and inherit the wisdom of the Earth. May you reconnect with the heart of nature and feel the blessings of Spirit.
The challenges of daily life will remain, and you will tend to forget what life has shown you. But a deeper part of you will remember, and when you do, lifes problems will seem no more substantial than soap bubbles. The path will open before you where before there grew only weeds of confusion. Your future, and the future of all humanity, is a path into the Light, into a growing realization of the Unity with the Creator and all creation. And what lies beyond is beyond description.
Even when the sky appears at its darkest, know that the sun shines upon you, that love surrounds you, and that the pure Light within you will guide your way home. So trust the process of your life unfolding, and know with certainty, through the peaks and valleys of your journey, that your soul rests safe and secure in the arms of Spirit. So be guided, as I have been guided, and know the peace of love
unknown

COLLOIDAL SILVER UNITS

These make excellent presents
| | |
| --- | --- |
| Please send this page to a friend | |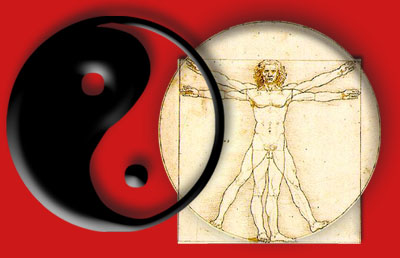 Click here to signup as an affiliate.
| | |
| --- | --- |
| Please send this page to a friend | |
warm regards
Lynne

and barry


phone 64 9 828 9800
fax 64 9 828 8373
http://altered-states.net

Email

Email
A SITE DEDICATED TO TRUTH, PEACE, JUSTICE, LOVE AND FREEDOM

Please read the DISCLAIMER. Altered States products are sold for learning, self-improvement and simple relaxation. No statement contained in this catalogue, and no information provided by any Altered States employee, should be construed as a claim or representation that these products are intended for use in the diagnosis, cure, mitigation, treatment or prevention of disease or any other medical condition. The information contained in this catalogue is deemed to be based on reliable and authoritative report. However, certain persons considered experts may disagree with one or more of the statements contained here. Altered States assumes no liability or risk involved in the use of the products described here. We make no warranty, expressed or implied, other than that the material conforms to applicable standard specifications.
The publisher does not accept any responsibility for the accuracy of the information or the consequences arising from the application, use, or misuse of any of the information contained herein, including any injury and/or damage to any person or property as a matter of product liability, negligence, or otherwise. No warranty, expressed or implied, is made in regard to the contents of this material. No claims or endorsements are made for any drugs or compounds currently marketed or in investigative use. This material is not intended as a guide to self-medication. The reader is advised to discuss the information provided here with a doctor, pharmacist, nurse, or other authorized health care practitioner and to check product information (including package inserts) regarding dosage, precautions, warnings, interactions, and contraindications before administering any drug, herb,radionics tool,or supplement discussed herein.
-----------LET PEACE AND PEACE AND PEACE BE EVERYWHERE.............