May Peace Surround You
FREE AT LAST
ENDING ANXIETY AND DEPRESSION.…

Anxiety and depression are the most widely experienced negative states. Researchers at the
Institute for behavior and health, inc.,
Studied the cost in dollars of anxiety disorders in one year(1990) including costs of treatment and reduced or lost productivity. They reported that anxiety disorders alone (including generalized anxiety, simple phobias
,panic disorder, social phobia and obsessive-compulsive disorder) cost the United States some $46.6 billion
dollars.
An inexpensive and effective treatment that could alleviate or eliminate disorders clearly could have an enormous economic and social impact on our future..


ANXIETY

We all know the external signs of anxiety: sweaty palms, tight chest, pounding heart, erection problems,
Butterflies in the stomach, restlessness, irritability,, trembling hands, dread, feelings of being out of control
Or impending panic…
Some of the brain events and patterns characteristic of anxiety include: decreased alpha and theta brain waves (suggestive of decreased relaxation and calmness); increased high beta activity (suggestive of Heightened arousal) ; rapid shifts in brain waves and absence of brain-wave synchrony (suggestive of Uncoordinated and agitated thought processes) ; elevated levels of stressful and excitatory biochemicals Including high amounts of epinephrine (adrenaline) ACTH and cortisol.
Both outwardly and inwardly, then, anxiety shares many of the features of the fight-or- flight response. This evolutionary hard-wired program responds automatically to a perceived threat by activating our sympathetic nervous system. In an adrenaline rush we pour out neurochemicals that accelerate our metabolism in various ways, all of them intended to help us deal with some external threat by running like hell or ripping its liver out with our teeth.
When the external threat exists, our response is called fear. In its most irrational and exaggerated form, this fear can become phobia. We can respond to an external appropriately and then after
Activating and using our fight-or-flight response, we can relax and allow our body to activate the relaxation response.
During the relaxation response the effects of the fight-flight response are terminated and erased
And the stress-related biochemicals and their byproducts are normally cleaned out of the system
BUT in anxiety, the threat is internally created: We are distressed by some potential or future event
And since there's no way to fight or flight or flee a potential or future advent, we are left in a state of arousal. We are still feeling the threat, but there is no way to escape..

Turning of anxiety

One way to escape anxiety is simply to turn off the physiological symptoms of the fight or flight response, like turning off a faulty warning signal on a machine. This seems to be one of the ways in which brain technology works so effectively to alleviate anxiety: clearly mind tools have powerful and in many cases unsurpassed effects in rapidly producing deep relaxation by switching on the relaxation response.
Try to imagine being profoundly relaxed and experiencing anxiety. It's probably hard for you to do. There's evidence that deep relaxation and fear are mutually exclusive, when you are experiencing one, you cannot truly experience the other. So, to the degree that you permit brain technology to relax you, it will eliminate anxiety.
The image of flipping a switch switching off your fight or flight response and switching on your relaxation response, may seem like an oversimplification. But there is evidence that there may be a sort of "master switch" in the brain that turns on either the sympathetic or the parasympathetic system. According to cranial electrostimulation (CES) inventor and researcher Daniel Kirsch, CES produces "a direct stimulation of the autonomic nervous system" that can act "sort of like switching on the relaxation response. And CES researcher Ray Smith, describing a study of people who suffered from phobias, told me with astonishment that "what we found, essentially, was that the CES blocked the subjects' ability to feel fear altogether! This suggests that the old brain… including the hypothalamus and amygdala, governing memories and emotional expression, is the area affected by the electrostimulation." What Smith found, in other words, was that stimulation with CES essentially switched off fear, or the fight or flight response.
The most amazing CES unit in the world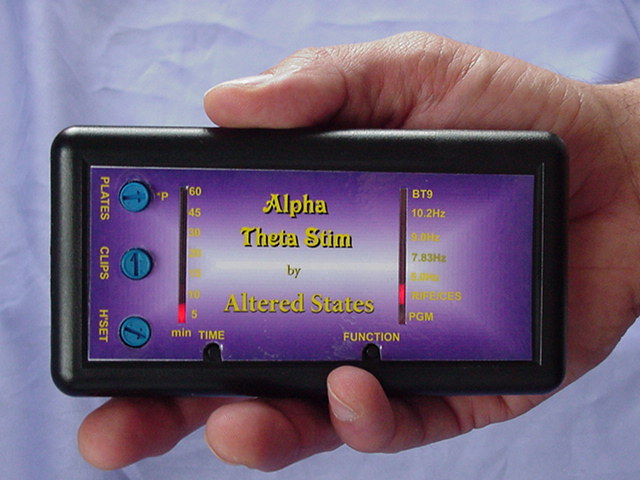 This anti-anxiety effect is not limited to the minutes or hours of your brain-tech session. The effects of a single brain session can produce long-lasting relaxation effects. According to Dr. Thomas Budzynski, describing his clinical use of a light/sound (LS) system, "the device has a calming effect on the nervous of anxious patients. In a majority of cases the patients feel relaxed and calm during a period of three to four days after the sessions." Additional evidence suggests that the relaxation effects of brain tools are cumulative and incremental; thus repeated sessions will produce more powerful and longer lasting effects.
LIGHT AND SOUND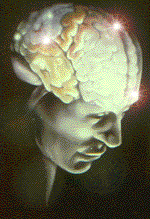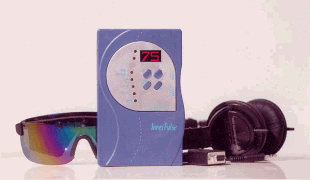 Innerpulse


Proteus
Whats more, brain tools can help you learn to activate this relaxation response very quickly, and under even the most trying conditions, I described my own experience of being trapped in a blacked-out subway, and discovering that while people were panicking, I was able to make myself suddenly feel very calm and relaxed, simply by remembering what I felt like while I was in a float tank and making my body duplicate that experience. There are other far more effective techniques, such as getting into a deep relaxation state with a l/s or CES signal, and then giving yourself the signal whenever you want to "activate" that relaxed state you have anchored.
GIVE A FRIEND ANOTHER CHANCE AT LIFE
amazing gift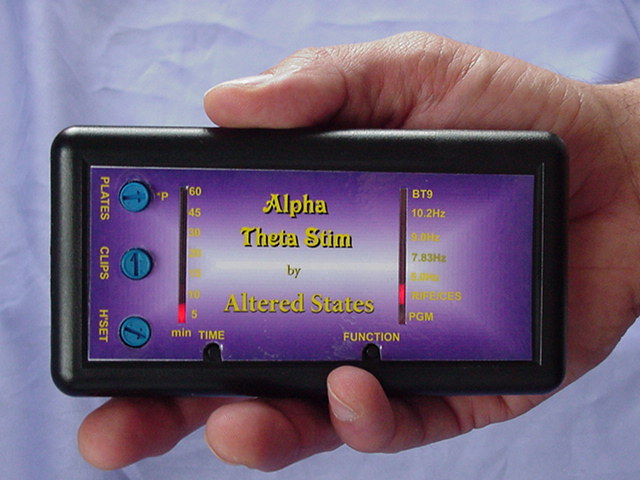 ALPHA-THETA STIM http://www.altered-states.co.nz/alphathetastim/index.htm

Turning away from anxiety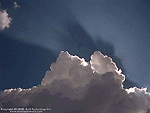 One curious quality of anxiety is that, since the external threat is not present, our attention and fear become focused on the symptoms of the anxiety itself. Thus we begin to fear that because our breathing is constricted, we will stop breathing; that because our heart is thumping, we will have a heart attack; and so on. A quick way to stop anxiety is to turn our attention away from it. You may have had the experience of suffering anxiety and then being distracted by something more urgent. By the time you remember how anxious you were, your anxiety has gone. Anxiety is a response to a perceived threat; it makes sense that if we forget about or have our attention diverted from the threat, then the physiological symptoms will disappear quickly.
http://www.altered-states.co.nz/alphathetastim/index.htm

http://www.altered-states.co.nz/synetic/proteus.htm

One classic technique for diverting attention and focusing it on something external is the movie hypnotist's swinging watch or medallion. But simply using a brain machine (L/S, CES)can be far more powerful and effective. Light and Sound systems, by instantly presenting you with a kaleidoscopic array of dazzling colors and shifting patterns, are probably the best examples of how brain tech can eliminate anxiety not simply by diverting but by capturing your attention and holding it astonished. In fact, the earliest commercial LS device was actually sold as a hypnotic induction device.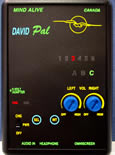 Ganzfelds

color-field devices, acoustic field generators, binauralbeat sound programs, and dual-induction spoken word programs all have antianxiety effects that are partly due to their powers of capturing or diverting attention from the users own interal processes.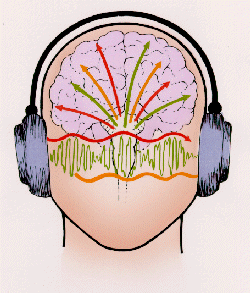 http://www.altered-states.co.nz/hemi2/index1.htm

CES AND ANXIETY

Of all the mind tools, CES is currently the most widely used for treatment of anxiety. As a result of numerous rigorously conducted scientific studies, CES is recognized by the Food and Drug Administration (FDA) as effective in treating anxiety. One recent survey of over 150 doctors and patients showed that more than 98 percent of the patients being treated for anxiety with CES showed improvement; over 70 percent showed "marked improvement" or complete recovery. Controlled studies by researchers measuring state and trait anxiety have consistently shown that CES produces dramatic improvements in both.
One reason CES may be so effective is that, as Ray Smith discovered in his recent study of phobia, CES "blocked the subjects' ability to feel fear altogether." This may be, as Smith and Kirsch suggest, because CES acts directly on the control mechanism of the autonomic nervous system: It seems to simply flip a sort of toggle switch in the limbic system that switches it from the fight-or-flight to the relaxation response. Tests of the blood and cerebrospinal fluid of subjects using CES have proven that electrostimulation also has a profound and rapid effect on brain chemistry. Among effects noted has been a 90 percent increase in beta-endorphins within just minutes of starting use of CES. Researchers also have noticed rapid increases in serotonin, also associated with relaxation and calmness, and decreases in cortisol - one of the primary stress-related biochemicals. Interestingly, CES also increases levels of norepinephrine and dopamine; both associated with alertness and feelings of pleasure. This may be why so many CES users report feeling both relaxed and alert.
LIGHT AND SOUND
LS= Light and sound

LS systems also have a superior track record in the treatment of anxiety. Medical practitioners are finding insurance companies more willing to pay for LS treatment as increasing evidence of its effectiveness emerges. One way the LS systems work, clearly, is by altering, organizing, and entraining brain-wave activity. Usually, treatment for anxiety consists of entraining brain waves downward for extended periods at alpha or even theta frequencies.
By slowing and organizing brain waves, LS seems to trigger a relaxation response. Researchers measuring muscle tension, skin conductivity, fingertip temperature, heart rate, blood pressure, and other indicators have noted that Light ans Sound sessions produce extremely deep relaxation, deeper than that obtained by traditional relaxation techniques, such as Progressive Relaxation.
In addition to altering brain waves and producing whole-body relaxation, LS counters anxiety by increasing the release of antianxiety brain chemicals. Dr. Norman Shealy found that LS boosts beta-endorphin levels by 10 to 50 percent. In another study Shealy conducted with Dr. Roger K Cady, LS produced an average increase of betaendorphin levels of 25 percent and an average increase of serotonin of 21 percent. As the researchers noted, these effects are comparable to those obtained by CES.
Recent research has focused explicitly on LS as a treatment for anxiety, with excellent results. Much of this research, which we have described briefly earlier, has come from clinical psychologists Dr. Juan Abascal and Dr. Laurel Brucato, at the Miami-Dade Community College and at Mindworks, a psychotherapy and stress reduction center in Miami. They have conducted a variety of controlled studies comparing LS groups with control groups that just rest and hear relaxing music. Findings indicate that LS clearly produces significant increases in "coping resources," measured by a Coping Resources Inventory. This suggests that the LS group perceived themselves as being less stressed by events after the series of Light and Sound sessions than before.

More significantly, Abascal and Brucato found substantial evidence that the LS users not only felt less stressed, they really were: The LS groups showed clear decreases in both state and trait anxiety. State anxiety is the level of anxiety experienced right at the time the questionnaire was administered, so it might be expected that an LS session would lower this measure. But trait anxiety is the long-term disposition of individuals to experience anxiety and is generally fairly stable over time. The fact that LS reduces trait anxiety over several sessions suggests that the LS experience has a cumulative anxiety-reducing effect.

OTHER SYSTEMS
A substantial body of research also proves the antianxiety effects of the ganzfeld. This technique definitely slows brain waves and leads to states of deep whole-body relaxation.

While less research into the antianxiety effects of other types of brain tools has been performed, abundant clinical work and anecdotal material suggests that color-field devices, acoustic field generators, movement systems. Binaural beats and multivoiced audio programs do have powerful antianxiety effects.




PARALIMINAL Tapes /mpower/para.htm


CHANGE WORKS - HYPNOSIS & NLP Tapes /mpower/nlp.htm


HYPNO-PERIPHERAL PROCSSING /mpower/hpp.htm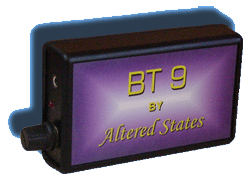 BT9 http://www.altered-states.co.nz/braint/black.htm

DEPRESSION

There is always hope. Depression blinds us to that fact. If we can somehow hold on to our hope, just maybe we canfind a way to get through.
| | |
| --- | --- |
| Please send this page to a friend | |
Todays thought
As soon as the love relationship does not lead me to me,as soon as I in a love relationship do not lead another person to himself, this love, even if it seems to be the most secure and ecstatic attachment I have ever experienced, is not true love.
For real love is dedicated to continual becoming.
~ Leo Buscaglia.
Would you like to recieve our daily thought?
RECEIVE OUR THOUGHT FOR THE DAY
Serious illness ?
medical professionals told you or a loved one
"to go home and put your affairs in order..."
Have A look at this unit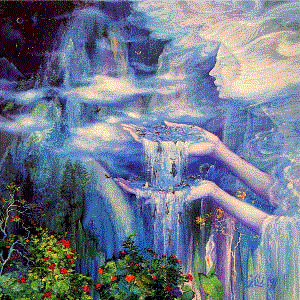 WE ARE ABLE TO TAILOR A LAYAWAY SYSTEM
TO SUIT YOUR BUDGET Go Here

"The world is a dangerous place to live; not because of the people who are evil, but because of the people who don't do anything about it."
Albert Einstein
A sad day for Alternative healing


Classical Homeopathy On line here
COLLOIDAL SILVER UNITS

These make excellent presents
HEAVY DUTY UNITS COLLOIDALSILVER UNITS


| | |
| --- | --- |
| Please send this page to a friend | |