Newsletter no 136
What is Biofeedback?

Biofeedback is a treatment technique in which people are trained to improve their health
by using signals from their own bodies. Physical therapists use biofeedback to help stroke
victims regain movement in paralyzed muscles. Psychologists use it to help tense and
anxious clients learn to relax. Specialists in many different fields use biofeedback to help
their patients cope with pain.
Chances are you have used biofeedback yourself. You've used it if you have ever taken
your temperature or stepped on a scale. The thermometer tells you whether you're
running a fever, the scale whether you've gained weight. Both devices "feed back" informa
tion about your body's condition. Armed with this information, you can take steps you've
learned to improve the condition. When you're running a fever, you go to bed and drink
plenty of fluids. When you've gained weight, you resolve to eat less and sometimes you
do
The biofeedback machine acts as a kind of sixth sense which allows you to
"see" or "hear" activity inside our bodies. One commonly used type of machine, for
example, picks up electrical signals in the skin. It translates these signals into a form
that we can detect: It triggers a flashing light bulb, perhaps, or activates a beeper every
time we grow more tense. If we want to relax tense muscles, they try to slow
down the flashing or beeping.
Like a pitcher learning to throw a ball across a home plate, the biofeedback trainee, in an
attempt to improve a skill, monitors the performance. When a pitch is off the mark, the
ballplayer adjusts the delivery so that he performs better the next time he tries. When the
light flashes or the beeper beeps too often, the biofeedback trainee makes internal
adjustments which alter the signals. The biofeedback therapist acts as a coach, standing at
the sidelines setting goals and limits on what to expect and giving hints on how to
improve performance.
How is Biofeedback Used Today?
Clinical biofeedback techniques that grew out of the early laboratory procedures are now
widely used to treat an ever-lengthening list of conditions. These include:
·Migraine headaches, tension headaches, and many other types of pain
·Disorders of the digestive system
·High blood pressure and its opposite, low blood pressure
·Cardiac arrhythmias (abnormalities, sometimes dangerous, in the rhythm of the heartbeat)
·Raynaud's disease (a circulatory disorder that causes uncomfortably cold hands)
·Epilepsy
·Paralysis and other movement disorders
How Does Biofeedback Work?
Scientists cannot yet explain how biofeedback works. Most patients who benefit from
biofeedback are trained to relax and modify their behavior. Most scientists believe that
relaxation is a key component in biofeedback treatment of many disorders, particularly
those brought on or made worse by stress.
Their reasoning is based on what is known about the effects of stress on the body. In brief,
the argument goes like this: Stressful events produce strong emotions, which arouse
certain physical responses. Many of these responses are controlled by the sympathetic
nervous system, the network of nerve tissues that helps prepare the body to meet
emergencies by "flight or fight."
The typical pattern of response to emergencies probably emerged during the time when all
humans faced mostly physical threats. Although the "threats" we now live with are
seldom physical, the body reacts as if they were: The pupils dilate to let in more light. Sweat
pours out, reducing the chance of skin cuts. Blood vessels near the skin contract to reduce
bleeding, while those in the brain and muscles dilate to increase the oxygen supply. The
gastrointestinal tract, including the stomach and intestines, slows down to reduce the
energy expensed in digestion. The heart beats faster, and blood pressure rises.
Normally, people calm down when a stressful event is over especially if they have done
something to cope with it. For instance, imagine your own reactions if you're walking
down a dark street and hear someone running toward you. You get scared. Your body p
repared you to ward off an attacker or run fast enough to get away. When you do escape,
you gradually relax.
If you get angry at your boss, it's a different matter. Your body may prepare to fight. But
since you want to keep your job, you try to ignore the angry feelings. Similarly, if on the
way home you get stalled in traffic, there's nothing you can do to get away. These situations
can literally may you sick. Your body has prepared for action, but you cannot act.
Individuals differ in the way they respond to stress. In some, one function, such as blood
pressure, becomes more active while others remain normal. Many experts believe that
these individual physical responses to stress can become habitual. When the body is
repeatedly aroused, one or more functions may become permanently overactive. Actual
damage to bodily tissues may eventually result.
Biofeedback is often aimed at changing habitual reactions to stress that can cause pain or
disease. Many clinicians believe that some of their patients and clients have forgotten how
to relax. Feedback of physical responses such as skin temperature and muscle tension
provides information to help patients recognize a relaxed state. The feedback signal may
also act as a kind of reward for reducing tension. It's like a piano teacher whose frown
turns to a smile when a young musician finally plays a tune properly.

ThoughtStream makes managing stress and achieving peak performance easy. In just minutes per day, you can learn to control and shape your inner states like never before. Get a handle on negative reactions and "zap" psychological stress.
ThoughtStream utilizes state-of-the-art digital signal processing to measure subtle shifts in your emotional state. As it feeds that information back to you in visual and auditory form, you discover a new perspective on what thoughts influence your relaxation response and concentration. Learn to effect the feedback and you hone your powers of control.,,,

What is the RELAXOMAT used for?
The RELAXOMAT is a biofeedback device that measures the variations of the electrical skin resistance and displays them optically and acoustically.
The variation of the electrical skin resistance is a measure for emotional excitement since this resistance subsides in a state of excitement and is elevated when a person is emotionally calm.
Anyone can use RELAXOMAT as a very efficient device for relaxation training as well as during the rest periods in everyday stress. The RELAXOMAT is especially appropriate for persons engaged in top competitive athletic training

The EDA BioscanTM measures small electrical changes in your skin conductance, known as electrodermal activity (EDA). Your EDA changes when you react to anxiety and stressful thoughts. Ideal clinical applications for "getting out the baggage" and teaching relaxation with your clients.
The EDA BioscanTM can help you learn about what causes you to feel stressed so that you can learn to manage stress in your life. You can use EDA to know how tense you are and to easily train yourself to relax.
The EDA BioscanTM not only measures your immediate stress response, known as state anxiety, but it also tells you about your overall stress, known as trait anxiety. By taking note of your trait anxiety reading, you can tell on a day-to-day basis if are becoming more relaxed or more anxious.

/cart/index.php?main_page=index&cPath=7

The Antense
The Antense® anti-tension device is a simple yet effective way to eliminate stress by helping you develop a greater sense of body awareness while in the comfort of your own home.
Using the scientifically proven principles of biofeedback, Antense® makes you aware of how stress changes your body and how to better control these changes.
Your body indicates its stress level by muscle contractions in the forehead, neck and scalp. Using space age patented technology, Antense® measures these contractions and instantly converts the signal into a pleasant tone-pitch proportional to the level of muscle tension in your body.
By listening in on the tension in your body you can control the pitch using the tone as a guide. By learning to feel how stress changes your body, you will quickly understand how to release that tension and stress and learn how to relax at will

The ABT BioscanTM

The ABT BioscanTM measures small electrical signals from your brain, known as brain waves. Your alpha brain waves in particular, are idling rhythms that occur primarily when our eyes are closed and our mind is completely free of thoughts. Notice how the alpha, SMR and beta waves come and go in spindles, short packets of wavelets that rise and fall.
/cart/index.php?main_page=index&cPath=147

The Clarity Meter

The Clarity Meter is a revolutionary new bio-monitor for use in the various modern processes of personal transformation. It is used for discovering and handling suppressed or repressed thoughts, memories and impressions which impact upon one's behavior and feeling of well-being. The utilization of the Clarity Meter can significantly enhance the speed and effectiveness of many kinds of developmental therapies, regression techniques and meditation procedures. Furthermore, its usefulness and versatility in the experimental exploration of the human thought process is unparalleled.
The amount of time saved and increase in effectiveness through the use of the Clarity Meter is hard to believe if you have never seen it in use. This is because the efficiency of your procedures are not only enhanced by the speed with which significant issues are found and brought to light but also by the substantial time saved by detecting when the emotional charge on a personal issue has been released! In other words, the Clarity Meter provides a useful indication that a personal issue which is being dealt with has indeed been handled, and that the client is now ready to deal with other issues.
What distinguishes the Clarity Meter from less sophisticated (and less expensive) GSR meters on the market is its highly responsive meter movement and specialized, highly-amplified circuitry. The meter movement on most GSR meters is used merely to determine the "baseline" value (overall electrical resistance of the subject's body), and is an off-the-shelf industrial movement with sufficient sensitivity for ordinary electronic and research applications. The movement on the Clarity Meter is an expensive component, specially manufactured for us to be highly responsive to the slightest mental impulses. It easily shows important patterns of movement which are missed on other meters. The electronic circuitry of the Clarity Meter is built with cutting-edge, ultra-modern technology to provide distinct, precise reads even at high baseline settings where ordinary GSR meters become weak or inaccurate. Furthermore, a special innovative AutoSens circuit automatically adjusts the sensitivity (or gain) to the different baseline positions, so that uniform mental impulses from the subject produce uniform reads throughout the range of body resistances. Whether used on another or on oneself, this feature is invaluable for conserving the operator's valuable attention and energy for dealing with the subject or client.
The Clarity Meter costs $790.95 US.
This includes: the meter, a hard case, regular sensors, sensor leads, auxiliary power supply, instructional videotape and a Book of Experimental Procedures.
The Clarity Meter far surpasses other meters used for psychotherapy and personal enhancement. It is the culmination of over fifty years of technical development in bio-monitoring. It was designed to give the best performance, reliability and versatility available.

Send this page to a friend..

The BrainMaster
BrainMaster Type 2E module & software
What is it?
The BrainMaster is a low-cost, flexible, general-purpose brainwave monitor. It connects to a PC in the same way that a modem does; but instead of communicating over the telephone network, it monitors brainwaves. It is immediately useful for applications in biofeedback, research, education, recreation, hobby, self-awareness, art, performance, brainwave-controlled systems, and virtual reality. It provides many of the same basic functions as systems costing many times more, in an innovative yet simple and economical design.
Its capabilities include recording 1 or 2 channels of brainwaves or related signals, data storage and retrieval, real-time signal processing and display, plus various forms of control and feedback. It includes many graphical display modes.



MindSet is available in both 16 & 24 channel versions - Electroencephalographic Neuromapping System designed for use with a personal computer. MindSet combines highly advanced electroencephalographic laboratory software with a precision 16 channel (24 channel) digital EEG acquisition instrument, to provide a complete, yet extensible, EEG Neuromapping system
| | |
| --- | --- |
| Please send our website to a friend | |
Worried about purchasing onling, check out our EBAY feed back HERE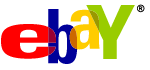 UPDATE
Do you have a friend with Cancer
please send them this Article
Send this Article to a friend.

"The world is a dangerous place to live; not because of the people who are evil, but because of the people who don't do anything about it."
Albert Einstein
A sad day for Alternative healing


Classical Homeopathy On line here
Send this page to a friend..

COLLOIDAL SILVER UNITS

These make excellent presents

Serious illness ? medical professionals told you or a loved one
"to go home and put your affairs in order..."
Have A look at this unit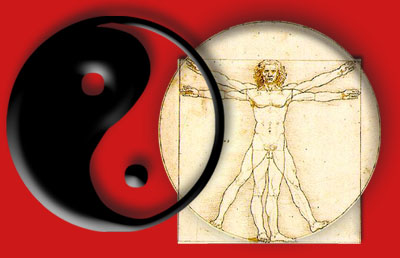 TODAYS THOUGHT
Our search for the great relationship or the great sex or the hot affair is really something that represents the seeking I think we have for a union, for that feeling I am not separate. I am connected to something greater. And we start out perhaps thinking that something greater is a great guy or a great woman but the truth is that the real connection we're looking for is on the inside and I think the search for love through history has truly been an expression of our spiritual quest and when we begin to find that nectar of love inside our own ability to love, our own source of love, then I think we really get close to a spiritual oneness.
Barbara DeAngelis



We accept credit cards Mastercard , Visa, Amex,
can now also pay through PAYPAL
Thank you
we appreciate your support,
We will continue to bring you the best most reliable products available…
warm regards
Lynne

and barry


phone 64 9 828 9800
fax 64 9 828 8373
http://altered-states.net

Email

Email
A SITE DEDICATED TO TRUTH, PEACE, JUSTICE, LOVE AND FREEDOM

-----------LET PEACE AND PEACE AND PEACE BE EVERYWHERE.............