Lakhovsky's
Multiple Wave Oscillator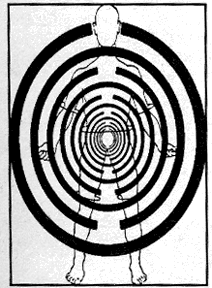 Georges Lakhovsky, Bioelectric Pioneer
(1869-1942)
The Secret of Life
Electricity, Radiation and Your Body -
by Dr. George Lakhovsky
...this book discusses Cosmic rays and the radiations of living beings. Contents: Problem of Instinct of Special Sense in Animals; Auto-Electrification in Living Beings; Universal Nature of Radiation in Living Beings; On Radiations in General & On Electro-Magnetic Waves in Particular; Oscillation and Radiation of Cells; Modifications in Cells and Oscillatory Disequilibrium; Nature of Radiant Energy; Sunspots and Cosmic Radiation in Relation to Health and Life; Influence of Nature of Soil on Field of Cosmic Waves - Contribution to the Causation of Cancer - Geological and Geographical Distribution of Cancer - The Role of Water in Relation to Cancer; Therapeutics of Cellular Oscillation; Origin of Life and Translator's Appendix, each of these Chapters in this 226 page book provides useful and fascinating information based on Dr. Lakhovsky's original research..
For Dr. George Lakhovsky, life consisted of "the dynamic equilibrium of all cells, the harmony of multiple radiations which react one upon another." In other words, living cells, living beings radiate energy (electrical, for example) and are in turn affected by the energy radiations from life forms and other external sources. Disease, then, for this pioneer in the field of biological resonance, is "the oscillatory disequilibrium of cells, originating from external causes . . . the struggle between microbic radiation and cellular radiation." If microbic radiation is predominant, Lakhovsky argued, disease will result. And when one's resistance is completely overwhelmed, death ensues. With this radical new theory of the origins of disease, it was Lakhovsky's aim to restore the ascendancy of vital cellular radiation and bring the individual back into a state of health. This book contains the essence of Lakhovsky's evolving theory and the many experiments and extant scientific knowledge he drew from in his research that led him to the development of the Lakhovsky Multiple Wave Oscillator (MWO). There is evidence that this device, which the scientist utilized in the treatment of many diseases, including cancer, was in fact the brainchild of Nikola Tesla, whom Lakhovsky turned to for assistance at several critical junctures in his research. The author was a Russian emigrant who lived and worked in Paris in the 1920s-1930s. His formal training was in electrical engineering. Lakhovsky moved to New York in 1940 where he died in 1942 at the age of 73. In 1935 he wrote: "My only wish is that my work be understood by all, even by those who are not familiar with scientific literature. I shall be more than gratified if I have succeeded in my attempt." The George Lakhovsky device is a complex multi-wave Electrotherapeutic device using high voltage electrostatics to produce a wide range of frequencies believed to assist the body in healing. It is described in the Lakhovsky's USA Patent of 1941, 2,351,055: "This invention relates generally to electric devices excited with impulses and more particularly to multiple wave length conducting and/or producing means". The device may be theorized to stimulate intercellular activity, to mildly increase Electroporosity of cells, enhancing somehow the in-and-out exchange materials of the cell and eventually to increase some metabolism. The inventor claimed to have treated and cured cancer and many other degenerative diseases.
Lakhovsky believed that living cells are batteries; the nucleus holds the positive charge and the cytoplasm carries the negative. If cells were irradiated with a range of electromagnetic oscillations, they could be "recharged" and thus rejuvenated. A range of frequencies is necessary because the cell and its parts respond to different frequencies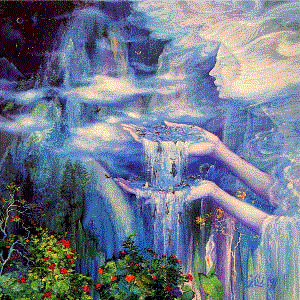 | | |
| --- | --- |
| Please send this page to a friend | |