"As long as there is breath in my body
I will never ever cease to be a seeker after truth."

OUR LATEST CATALOGUE
You can now download our latest catalogue
and view it off line click here
Todays thought
There is seemingly so little love shared in this world, it is not surprising that we ask, "Where have all the lovers gone?" Since love is the most vital energy for good that is within our power to utilize, it is puzzling why we so seldom do so. Love is just a useless, abstract idea until we put it into action...Unless we are always actively living in love, we are not utilizing the greatest gift we have been given and which we, in turn, have to offer.
~Leo Buscaglia
RECEIVE OUR THOUGHT FOR THE DAY

| | | |
| --- | --- | --- |
| | What could colloidal silver do for Me ??? | |
For one it might help you stay healthy
Trials and Tribulations of Telling Family Members and Friends About Colloidal Silver
Have you ever tried to tell a family member or friend about the many benefits you've experienced with colloidal silver...
only to have them scoff at you, laugh, or give you that typical roll of the eyes along with that condescending look that says, "There you go again, with that kooky natural health stuff"?
But first, my thoughts on telling family members and friends about colloidal silver:
You know the old saying, "You can lead a horse to water but you can't make him drink." That may sound trite, but frankly, it goes double for colloidal silver. (Maybe triple.)
After 16 years of writing and teaching on this subject, I've learned that when it comes to family and friends all I can do is plant small seeds of truth about colloidal silver (or other natural remedies, as the case may be), and then drop the subject. Steve Barwick
How It Works
Colloidal Silver may be ingested by drinking it in a diluted form. When ingested, it takes one to two days for colloidal silver particles to go to the body cells in an amount sufficient for benefits to begin.
After the silver particles entered the body cells, they reacts with thiol (sulphydryl, SH) groups in the bacterial cell, producing structural change in the cell membranes. Silver particles further penetrate into the bacterial cell, interacting with nucleic acids. These process, in essence, disable the oxygen metabolism enzyme that all one celled bacteria, fungi and viruses use for their oxygen metabolism. Within a few minutes, the pathogen suffocates and dies, and is cleared out of the body by the immune, lymphatic and elimination systems.
Colloidal silver will not remain in the body forever. After three months, it will be eliminated by the kidneys, lymph system and bowel. In general, increasing water intake tends to increase silver elimination through the urine. Source .polymerfab.co.uk
A New Study Demonstrates the Protective Effects of Silver on Human Cells
While radical U.S. environmental researchers are working overtime to create the illusion that silver nanoparticles are harmful to human cells.......in order to justify their efforts to have silver-based products heavily regulated or even banned......researchers from other parts of the world are re-discovering the fact that silver nanoparticles actually PROTECT AND HEAL human cells.
New Study Shows Silver Protects Cells from Alcohol Toxicity
In the article at this link, you'll learn that researchers from the Department of Cell Biology, Immunology and Neurosciences of the Faculty of Medicine at the University of Barcelona, along with researchers from several other institutes, have discovered that very small numbers of silver atoms can protect cells against damage caused by ethanol.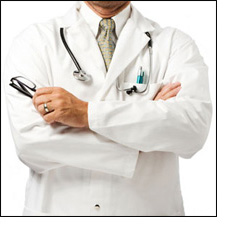 Alcohol has particularly harmful effects on nerve cells, and in the specific case of astrocytes it induces programmed cell-death and an alteration of the actin cytoskeleton. Following application of the silver nanoparticles to ethanol-exposed cells, the actin cytoskeleton shows marked improvements and cell-death does not occur. "So, the harmful effect of ethanol on astrocytes is mitigated by the silver nanoparticles, which act as a cytoprotective agent," explains Javier Selva, a lecturer with the Department of Cell Biology, Immunology and Neuroscience and first author of the paper
Can Silver Nanoparticles Stop AIDS Infections?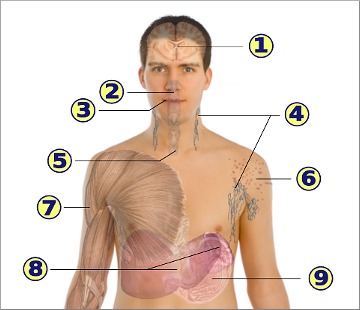 Excerpts From New Study Published in the Journal of Nanobiotechnology: Silver Nanoparticles "Exert Anti-HIV Activity At An Early Stage of Viral Replication" Source
The following text are brief excepts from a brand new study published in the prestigious Journal of Nanobiotechnology (published online January 20, 2010), in which it was demonstrated that "HIV infectivity is effectively eliminated following short exposure of isolated virus to silver nanoparticles."
In June 2005, the prestigious journal Nanobiotechnology published a ten page study that rocked medical science
The study abstract reads as follows:
Abstract
"The interaction of nanoparticles with biomolecules and microorganisms is an expanding field of research. Within this field, an area that has been largely unexplored is the interaction of metal nanoparticles with viruses.
In this work, we demonstrate that silver nanoparticles undergo a size-dependent interaction with HIV-1, with nanoparticles exclusively in the range of 1-10 nm attached to the virus.
The regular spatial arrangement of the attached nanoparticles, the center-to-center distance between nanoparticles, and the fact that the exposed sulfur-bearing residues of the glycoprotein knobs would be attractive sites for nanoparticle interaction suggest that silver nanoparticles interact with the HIV-1 virus via preferential binding to the gp120 glycoprotein knobs.
Due to this interaction, silver nanoparticles inhibit the virus from binding to host cells, as demonstrated in vitro." Source
AIDS-related pneumonia due to staphylococcal, pneumocystis, streptococcal, klebsiella and fungal infections may also warrant internal use of colloidal silver. These types of pneumonia are very difficult to fight with traditional antibiotic treatment; moreover, people with weakened immune systems, such as acquired immune deficiency syndrome, are especially prone to them. For a weak immune system, these types of pneumonia are sometimes unbeatable, making alternative measures a necessity. "Dr. Marchial-Vega had considerable clinical experience with a colloidal silver preparation that contains between 15 and 25 parts of silver per million parts of water. This preparation has proven effective in patients with HIV… In the hospital, the therapy is administered by a special nebulizer as well as orally," reports Dr. James Howenstine in A Physician's Guide to Natural Healing Products that Work
Silver Inactivates Herpes Simplex Type I and II Viruses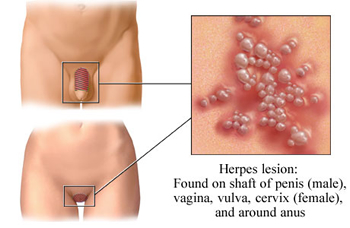 A study conducted in 1972 at Department of Microbiology, Tohoku University, Sendai, Japan demonstrated that the Herpes Simplex Virus types I and II were totally inactivated by low concentrations of silver nitrate, which is a more caustic, chemical form of silver. According to the study, silver nitrate caused so much damage to the viruses, they simply could no longer cause infection.Source
Newspaper headlines around the world are now ablaze with warnings from the health authorities regarding the rapid spread of the deadly flesh-eating MRSA (methicillin resistant staphylococcus aureus) and a number of other drug-resistant "super pathogens" that are now steadily moving into the general population.
More Deadly Than AIDS
And indeed, the headlines are well justified. According to the October 17, 2007 issue of The Journal of the American Medical Association, MRSA alone is now responsible for an estimated 94,000 life-threatening infections and a whopping 18,650 deaths annually, and the rate shows no sign of slowing.
That's 2,650 more deaths per year than those caused by AIDS. In other words, MRSA is now killing more Americans each year than AIDS. And the only risky behavior you have to engage in to contract a deadly MRSA infection is…well…going out into crowded public places where it is so easily spread.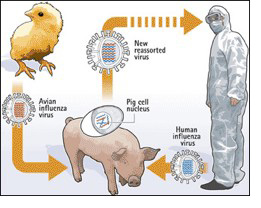 Colloidal Silver and Pseudomonas Infections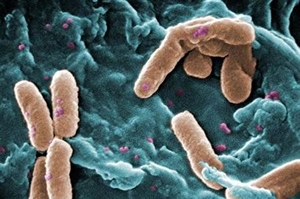 Pseudomonas aeruginosa is one of the leading causes of post-operative infections, burn infections and lung infections such as those found in cases of cystic fibrosis and obstructive pneumonitis.
In fact, Pseudomonas is also one of the leading causes of death in post-operative infections, burn infections and lung infections.
What's more, it's also a major cause of urinary tract infections, respiratory system infections, dermatitis, soft tissue infections, bacteremia (invasion of the bloodstream by a pathogen), bone and joint infections, gastrointestinal infections and a variety of systemic infections
Worse yet, Pseudomonas is likely to become an even greater cause of illness and disease in the future, because it is now one of the most highly antibiotic-resistant pathogens on the face of the earth.
Pseudomonas aeruginosa is primarily a nosocomial pathogen [i.e., it originates primarily in hospitalized patients - ED]. According to the CDC, the overall incidence of P. aeruginosa infections in U.S. hospitals averages about 0.4 percent (4 per 1000 discharges), and the bacterium is the fourth most commonly-isolated nosocomial pathogen accounting for 10.1 percent of all hospital-acquired infections.
Fortunately, there are a number of in vitro studies demonstrating the effectiveness of colloidal silver against the Pseudomonas pathogen.
In one time-kill study conducted at the University of North Texas by Mark A. Farinha, Ph.D., Professor of Microbiology, colloidal silver killed the Pseudomonas pathogen within four minutes, in concentrations of 15 ppm and 30 ppm. According to the study analysis, the 30 ppm colloidal silver worked faster, but even at that, the 15 ppm colloidal silver worked within four minutes. "Two concentrations of isolated silver were used, one 15 PPM isolated colloidal silver and one 30 PPM isolated colloidal silver.
The 30 PPM colloidal silver achieved results markedly faster, although both formulations achieved the desired results within four minutes...
...The in-vitro lab results conclusively demonstrate that a high quality isolated colloidal silver product is remarkably effective in concentrations of both 15 PPM and 30 PPM against Psuedomonas aeruginosa. A greater concentration demonstrated faster action, however, the results in the first four minutes dropped population counts to nearly non-existant levels with both formulations."
Brigham Young University Study Shows Colloidal Silver Kills Antibiotic-Resistant Strains of Pseudomonas, MRSA and E. Coli
In another study, conducted in October 2006 at the Department of Microbiology/Molecular Biology of Brigham-Young University, and published in the journal Current Science, Vol. 91, No. 7, October 10, 2006 -
-- it was found that a number of the antibiotic drugs that were no longer effective against multiple drug-resistant pathogens such as Pseudomonas aeruginosa, MRSA and E. Coli, could actually be restored to full efficacy against the deadly pathogens - but only if a liquid silver solution similar to colloidal silver was used in conjunction with the antibiotic drug!
The researchers wrote:
"Silver-Water-DispersionTM solution has been shown as an effective antibiotic against many...multiple drug-resistant (MDR) strains (including) Pseudomonas aeruginosa, E. Coli and MRSA."
The study authors pointed out that combining a silver solution with the formerly effective antibiotics made good sense, stating, "As high level acquired resistance to conventional antibiotics is frequent, it seems reasonable to use combination therapy in order to achieve bactericidal synergism."
They went on to state, "Active silver solutions have shown marked activity against proven bacterial-resistant strains...It is clear that the combination will allow a more complete clearing of the pathological organism."
Another study, this one conducted in Taiwan, also demonstrated that colloidal silver nanoparticles kill both Pseudomonas aeruginosa as well as MRSA.
In this study, a special colloidal silver solution was tested on contact surfaces where the deadly pathogens are known to colonize, and from which they can spread to humans. The silver solution proved to be completely effective against both the MRSA and Pseudomonas super-pathogens.
The study, which demonstrated conclusively that silver could be applied to contact surfaces to stop colonies of the pathogens from forming, was titled, "Formation of colloidal silver nanoparticles stabilized by Na(+)-poly(gamma-glutamic acid)-silver nitrate complex via chemical reduction process."
It was conducted at the Department of Textile Science, Nanya Institute of Technology, Chung-Li, Tao-Yuan, Taiwan. And it was published in the journal Colloids Surface B Biointerfaces in October 2007.
Dilute Colloidal Silver Solution Kills Pseudomonas!
A May 2008 in vitro clinical study, titled "In vitro evaluation of the activity of colloidal silver concentrate against Pseudomonas aeruginosa isolated from postoperative wound infection," - and conducted jointly by the Department of Applied Microbiology, Ebonyi State University, Abakaliki, Nigeria, and the Department of Pharmaceutics, University of Nigeria, at Nsukka, Nigeria - also demonstrated colloidal silver's effectiveness against Pseudomonas.
Using a diluted colloidal silver concentrate, the Pseudomonas pathogen was killed within 90 minutes after application.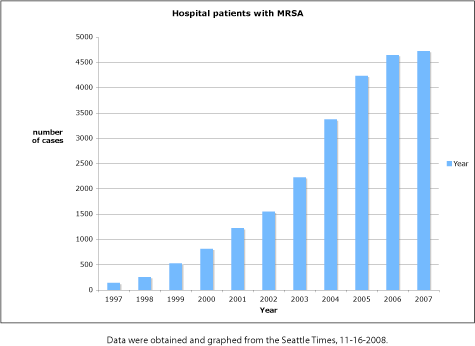 Egyptian Study Shows Colloidal Silver
More Effective Than Antibiotics Against Pseudomonas
In another new study, titled "Colloidal silver as a new antimicrobial agent," - which was conducted by the Department of Microbiology at the National Organization for Drug Control and Research in Giza, Egypt, and published in the International Journal of Microbiological Research, [1 (1): 33-36, 2010] - it was demonstrated that multiple antibiotic-resistant strains of Pseudomonas aeruginosa were decimated by colloidal silver, and indeed, the colloidal silver was far more effective than the antibiotic drugs tested!
The most prominent infection affecting burn victims is Pseudomonas aeruginosa.
In fact, more burn victims die from the ensuing Pseudomonas infection, than for any other reason.
But according to the Congressional testimony of William D. Moellar, president of American Biotech Laboratories (April 26, 2005) the Pseudomonas aeruginosa pathogen was killed in burn infections using as little as 5 ppm concentration of colloidal silver!
Of course, the information on colloidal silver's effectiveness against Pseudomonas infections in burn victims is not new. Way back in 1966, researchers Moyer, Brentano, Gravens, Margraff and others reported that silver was very effective against Pseudomonas infections for burn victims.
As reported in The Ultimate Colloidal Silver Manual, quoting Zane Baronowski, CN, author of the booklet, Colloidal Silver: The Natural Antibiotic Alternative:
"The comeback of silver in medicine began in the 1970s. The late Dr. Carl Moyer, chairman of Washington University's Department of Surgery, received a grant to develop better treatments for burn victims.
Dr. Margraf, as the chief biochemist, worked with Dr. Moyer and other surgeons to find an antiseptic strong enough, yet safe to use over large areas of the body. Dr. Margraf reviewed 22 antiseptic compounds and found drawbacks in all of them.
'These compounds are ineffective against a number of harmful bacteria, including the biggest killer in burn cases - a greenish-blue bacterium called Pseudomonas aeruginosa. It almost always shows up in burns, releasing a poison.'
Reviewing the medical literature, Dr. Margraf found repeated references to silver. It was described as a catalyst that disables the enzymes microorganisms depend on to 'breathe.' Consequently, they die.
Colloidal Silver and Cancer
DOES SILVER WORK AGAINST CANCER ???

The mutation of healthy cells into cancer cells occur continuously, even in healthy bodies. But such cancer cells are destroyed by the body's natural immune system at a rate about the same as they occur, and when the body condition is stable, there is nothing manifest that a healthy person would experience as cancer. Some types of Cancer are reported to be caused by a virus. Like with any virus, upon invading a body tissue cell it will take over the cells reproductive chemical factory thereby forcing the cell to replicate the virus instead, the cell will revert to the primitive state thus enabling the Colloidal Silver to be effective and kill the cancerous cell. A higher concentration of Colloidal Silver means more immediate contact with any virus or other pathogen.
Recent clinical research utilizing silver nanoparticles against cancer cells has demonstrated that there just might be something to the myriad of anecdotal stories for silver's oft-claimed but as yet unproven cancer-fighting properties...
Two recent clinical studies have looked at the idea of using silver nanoparticles as a method to shrink cancer tumors.You can read about one of them here. And another one here.
The second study, this one a test tube study conducted on breast cancer cells, produced similar results.
In fact, it concluded, "Colloidal silver had dose-dependent cytotoxic effect in MCF-7 breast cancer cells through induction of apoptosis."
Once again, that simply means if you put enough colloidal silver into direct contact with the breast cancer cells, it kills them.
Different Than Dr. Robert O. Becker's Method
2 Colloidal Silver Pioneers: Dr. Robert O. Becker, M.D., and Dr. Robert C. Beck, Ph.D.
For two decades, two pioneering research scientists – both now deceased – influenced and impacted the colloidal silver community with their work perhaps more than any others ever have, or even will.
One was a physicist named Dr. Robert C. Beck, Ph.D. And the other was a medical doctor named Dr. Robert O. Becker, M.D.
This is quite different than the method employed by Dr. Robert O. Becker, M.D. back in the 1980's.
Dr. Becker generated very minuscule amounts of silver into a cancer cell culture, using tiny positive micro-amp currents of electricity.
He was able to cause the cancer cells to dedifferentiate and revert to stem cells, which could then renew themselves through mitotic cell division and re-differentiate into healthy specialized cell types.
In other words, if new heart cells were needed, they became heart cells. If new prostate cells were needed, they became prostate cells. And so on.
As he stated in chapter 8 of his bestselling book, The Body Electric: ".we found that we could suspend mitosis in the fibrosarcoma cells with silver ions injected by minute levels of positive current.
During one day of exposure, the cells appeared to dedifferentiate completely, and they stopped dividing for a month without additional treatment, even though we changed the nutrient medium regularly. Obviously, this entire subject needs to be investigated more thoroughly. "
Dr. Beck generally recommended a four-pronged protocol for healing serious life-threatening diseases:
· First, he advocated using electrical micro-currents for cleansing the bloodstream of pathogens (via what later became known as the "Beck Blood Electrification Unit").More
· Second, he recommended using a technique called magnetic pulsing for cleansing the lymph nodes of pathogens (via the "Beck Magnetic Pulsar").More
· Third, he recommended making and drinking electrically generated ionic silver for boosting immunity and killing pathogens in body tissues and other parts of the body.More
· And fourth, he recommended drinking freshly ozonated water for detoxifying the body and killing off residual pathogens, and he published simple designs for making a home water ozonation unit from a simple aquarium ozonator pump.More
Possible ways of Enhancing the action of Colloidal Silver
Using Colloidal Silver and Cayenne
A Simple, Natural Colloidal Silver Fruit and Vegetable Wash
Commercial fruit and vegetable washes are expensive. And there's quite a lot of controversy over the safety of common ingredients such as sodium laurel sulfate. Thankfully, you can quickly, easily and inexpensively make a safe, highly effective produce wash using colloidal silver and other all-natural ingredients.
As a water purification agent:
Water can be purified by adding 1/2 to one teaspoon of 5-30 ppm colloidal silver and a few drops of iodine to one gallon of water. Legionella pnuemophilia (Legionnaire's disease) is lethal in water with a temperature of 95 degrees Fahrenheit. It has been reported that water with a colloidal silver concentration of only 20 ppb (parts per billion) kills Legionella pnuemophilia.
As an antibiotic for plants:
A colloidal silver solution can also be sprayed directly onto plants and shrubs in the garden or the water-reservoir of a self-watering planter. The action of the colloidal silver positive ions work on the outside of the plants to destroy bacteria, virus, fungus, etc. Garden food plants that have been sprayed with colloidal silver leave no residue, as do poison sprays, and are safe for human consumption.
Tests in a hydroponics greenhouse have shown that Colloidal Silver is absorbed and used by the living plant as are any other minerals. Hydroponics is an ideal gardening method having only one problem: Viruses, funguses and bacteria tend to thrive in the plant nutrient fluid. The presence of silver in the hydropnic solution will not only kill the viruses, fungues and bacteria present in the solution, but also prevent mosquitoes from hatching.
Taken internally, colloidal silver can be used to fight infection. It has been shown to be effective against more that 650 disease-causing organisms, including Escherichia coli (E. coli) bacteria and the fungus Candida albicans.
Prescription For Nutritional Healing by Phyllis A Balch CNC and James F Balch MD, page 66
Keeping algae, mosquito larvae and parasites out of still water:
Tests have shown that algae, larva of mosquitoes and eggs of some parasites are effectively killed by colloidal silver. Colloidal silver may not kill mosquitoes and parasities. However, since the eggs of mosquitos or parasites are mostly single-celled, their reproduction process will end in the presence of colloidal silver. It should be remembered that to remove mosquitoes or parasites by killing their eggs or larvae means that one must continue the course of treatment until all of the adults die.
As a nasally administered medicine for treatment of sinus infection, nasal conjection, runny nose, sore throat, cough, flu, or the like:
Since most disease-causing organisms enter your body through the mucous membranes of the nose, the mouth, and/or the pulmonary system, it is possible to treat the disease by killing the disease-causing organisms through the same channel ---- i.e. the mucous membranes of the nose, the mouth, and/or the pulmonary system. Inhalation of colloidal silver can be a better alternative to oral ingestion of the same by virtue of the fact that the colloidal silver itself can directly irrigate and disinfect the loose foreign bodies and particulate debris from the nasal cavity and posterior nasopharynx.
Oone can nasally take coloidal silver solution by pouring, pumping or spraying colloidal silver solution directly through the nose in a way to achieve the similar effects. According to the author's experience, it is not difficult to use this method to treat a cold or other similar infections in less than one afternoon.
This liquefied form of silver is a powerful natural antibiotic that can help knock out an acute sinus infection, says John M. Sullivan, M.D., a physician in Mechanicsburg, Pennsylvania. Buy or make a bottle of colloidal silver, put some full-strength into a spray bottle, and use one or two squirts into your nose twice a day until the infection has been noticeably gone for 3 days.
Alternative Cures by Bill Gottlieb, page 553
To treat ringworm, use a sterile pad and apply colloidal silver to the affected area. Hands and feet can also be soaked in this solution, a natural antibiotic that destroys some 650 different microorganisms.
Prescription For Nutritional Healing by Phyllis A Balch CNC and James F Balch MD, page 388

Few unique and Traditional uses for Colloidal Silver

Add to suspected drinking water when traveling or camping.

Silver-sprayed burns heal rapidly

Safely sterilize anything from toothbrushes to surgical instruments.

Use topically on cuts, wounds, abrasions, rashes, sunburn, insect bites, razor nicks and bandages.

Spray on garbage to prevent decay odors.

Mist kitchen sponges, towels, cutting boards to eliminate E. Coli and salmonella bacteria to
prevent food poisoning and gastrointestinal inflammation.

Add when canning, preserving or bottling.

Use like peroxide on zits and acne.

Add to juices and milk to prevent spoiling, fermenting, deteriorating, clabbering or curdling.

Spray in shoes and between toes to stop most skin itch, athletes foot and fungi.

Diminish dandruff, psoriasis, skin rashes, etc.

Add to bath water, gargle, douches, colon irrigation, nasal spray and dental water-pic solutions.

Cuts downtime dramatically from colds, flu, pneumonia, staph, strep, respiratory infections and
rhino viruses.

Skin itch, eye irritation or infection (dilute a small amount with an equal amount of distilled water for eye use) and ear infections (warm slightly first), some moles and warts vanish (put on band aid pad and wear on wart overnight each night until gone).

Use with Q-tips on fingernail, toenail, and ear fungi.

Can impede tooth decay and bad breath.

Unlike pharmaceutical antibiotics, Colloidal Silver never permits strain-resistant pathogens to evolve.

Toothaches, mouth sores, bacterial irritations are diminished.

Soak dentures.

Spray refrigerator, freezer and food storage bin interiors.

Mix in postage stamp, envelope, and tape moistening wells, paint and paste pots to prevent bacterial growth, odors, spoiling or souring.

Add to water-based paints, wallpaper paste, dishwater, cleaning and mopping solutions, etc.

Spray pet bedding and let dry.

Spray on top of contents of opened jam, jelly, and condiment containers and inside lids before replacing.

Mix a little in pet water, birdbaths, cut flower vases.

Add to swamp cooler water.

Spray air conditioner filters after cleaning.

Swab air ducts and vents to prevent breeding sites for germs.

Use routinely in laundry final rinse water and always before packing away seasonal clothes.

Damp clothes or towels and washcloths will not sour or mildew.

Eliminate unwanted microorganisms in planter soils and hydroponics systems.

Spray plant foliage to stop fungi, molds, rot, and most plant diseases.

Silver is an excellent plant-growth stimulator.

Treat pools, fountains, humidifiers, Jacuzzis, hot tubs, baths, dishwashers, re-circulating cooling tower water, gymnasium foot dips, and bath and shower mats.

Spray inside shoes, watch bands and gloves and under fingernails periodically.

Treat shower stalls, tubs, fonts, animal watering troughs, shavers to avoid trading germs.

Rinse fruit and vegetables before storing or using.

Put in cooking water.

Add to human and animal shampoos and they become disinfectants.

Prevent carpets, drapes and wallpaper from mildewing.

Wipe telephone mouthpieces, pipe stems, headphones, hearing aids, eyeglass frames, hairbrushes, combs, loofas.

Excellent for diapers and diaper rash.

Do toilet seats, bowls, tile floors, sinks, urinals, door knobs.

Kills persistent odors.

Rinse invalid's pillowcases, sheets, towels and bedclothes.
There are literally thousands of other essential uses for this odorless, nearly tasteless and colorless, totally benign, powerful, non-toxic disinfectant and healing agent

Using Colloidal Silver to Heal Eye Infections
Can colloidal silver be used safely in the eyes, to treat eye infections, sore eyes, itchy red eyes, sties, cataracts and more?
According to Dr. James Balch, M.D., author of the bestselling book Prescriptions for Nutritional Healing, you can indeed use colloidal silver directly in your eyes for Pink Eye and other eye infections (i.e., conjunctivitis).
"As Phyllis A. Balch and Dr. James F. Balch write in Prescription for Nutritional Healing, colloidal silver can safely and inexpensively protect you from infection in a wide variety of ways: "Topically, it can be used to fight fungal infections of the skin or nails and to promote the healing of burns, wounds, cuts, rashes, and sunburn. It can be used on toothaches and mouth sores, as eye drops and as a gargle to fight tooth decay and bad breath. It can also be used as sterilizer and can even be sprayed on air-conditioning filters and air ducts and vents to prevent germs from growing." In addition to those found in air conditioning vents, germs make many other aspects of our environment both unhealthy and bad-smelling. Colloidal silver, as a powerful antibiotic and antifungal agent, can make your environment just as healthy as it can make your body."
In his newsletter, he recommended a few drops in each eye, several times a day, of 5 ppm to 10 ppm colloidal silver.
Colloidal Silver and Infected Teeth or Gums
Colloidal silver is considered by many users to be one of the simplest and most effective all-natural remedies in existence for healing infected teeth and gums.
Whenever I've had an infected tooth or infected gums, I've had the best results getting rid of the infection by using this simple 3-step protocol:
Step #1.) I use a small mouthful of 10 ppm colloidal silver to brush over the infected area thoroughly, if it's not too painful. The idea is to use the brush to work colloidal silver all around the tooth and surrounding gums.
If it's strictly a gum infection, I use the toothbrush to brush over the infected area of the gum rather forcefully with colloidal silver in order to force any bacteria out. It will usually bleed a bit, but the next step takes care of that problem, in my experience.
I end by spitting out the colloidal silver and then rinsing for 15 or 20 seconds with another mouthful. (Again, if the infected area is too painful, I skip this step entirely and go straight to step two.)
Step #2.) Directly after brushing with colloidal silver, and rinsing, I then hold a fresh mouthful of the colloidal silver in my mouth for as long as I can, i.e., at least 7-10 minutes.
I just alternate between swishing the colloidal silver around from time to time, and then holding it directly over the infected area.
After 7-10 minutes of doing this I spit it out and repeat the procedure for another 7-10 minutes. Then I repeat this procedure several more times throughout the course of the day.
Step #3.) If the infection is a particularly nasty one, I generally also increase my oral dosage of colloidal silver to anywhere from four to eight ounces a day, in divided doses throughout the day (i.e., several ounces in the morning, several in the afternoon, and several in the evening) but only for a few days until the problem is resolved. Steve Barwick
NanoSilver Prevents Blood Clots; Doesn't Harm Cells
Here's some more great new research (see news article below) which truly helps put the lie to claims by the anti-silver environmentalists that "nano-silver" (their code word for colloidal silver) somehow harms human cells.
In the referenced study, scientists have now demonstrated that small amounts of nanosilver can reduce blood clots by as much as 40%. More
Varanasi, India -- Scientists in India report the discovery of a potential alternative to aspirin and other anti-platelet agents used to prevent blood clots.
The researchers said they've found the use of silver nanoparticles might prevent blood clots in coronary artery disease, heart attack and stroke patients.
The scientists said low levels of nanosilver particles injected into mice reduced the ability of platelets to clump together by as much as 40 percent with no apparent harmful side effects.
Debabrata Dash and colleagues at Banaras Hindu University in Varanasi, India, said patients urgently need new anti-thrombotic agents because traditionally prescribed medications often cause dangerous bleeding.
The nanoparticles "hold immense potential to be promoted as an antiplatelet agent," the researchers said.
The news was reported by the American Chemical Society which said laboratory experiments indicate small amounts of the nanosilver injected intravenously reduce the ability of platelets to clump together - which forms the basis of life-threatening clots - by as much as 40 percent. It also said the procedure shows no apparent harmful side effects.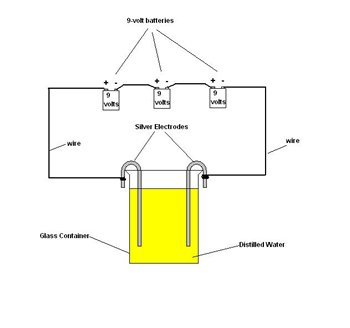 "The Yellow Color"
There has been a fair amount of controversy in the public literature concerning the appearance of the "yellow" color. A lot of well meaning people have told me that "yellow is bad", "silver isn't yellow", "yellow is sulfur contamination", "yellow is iron contamination", and lots of other things. I finally found what I believe to be the answer to this question in a book titled Practical Colloid Chemistry, published in London in 1926. In the section on the "Colours of Colloidal Metals", sub-section on the "Polychromism of silver solutions" on page 69, I found the following statements: "The continuous change in colour from yellow to blue corresponds to a change in the absorption maximum of the shorter to longer wave-lengths with a decreasing degree of dispersion. This is a general phenomenon in colloid chemistry illustrating the relation between colour and degree of dispersion." This section goes on to describe the colors that show up in a wide variety of colloidal metal solutions. Interestingly, they ALL have a yellow phase. For true "electro-colloidal" silver, the particle size range that can appear yellow is .01 to .001 microns (10 to 100 angstroms) because that is the size of silver particle that best absorbs the indigo light, leaving only its inverse color, yellow, to be observed. The final transparent-yellow appearance only shows up after the particles have become evenly dispersed. Source
Colloidal Silver and Ulcers
Study Synopsis: 88 patients with peptic ulcers orally ingested tablets containing colloidal silver oxide over a period of 9 days.
Within 6 weeks, all cases except one were healed. The particle size of the silver oxide was "three-tenths of a micron and smaller."
The study was conducted by researchers Larry J. Rendin, Carl L. Gamba, and Wallace M. Johnson in 1958, and published in the Pennsylvania Medical Journal. 61: 612-614. It was titled Colloidal oxide of silver in the treatment of peptic ulcer.
Meat tainted with deadly MRSA bacteria is being sold to consumers; government forms 'work group'
Gergana Koleva - Sep 27th 2010
Meat contaminated by a potentially lethal infection is being sold to consumers - creating a public health threat that has largely flown under the the radar due to powerful industry interests and lax accountability at the federal agency in char ge of ensuring food safety, according to recent studies and a prominent investigative journalist.
"It makes salmonella look like a picnic," is how David Kirby, an investigative journalist who has written about MRSA, a life-threatening pathogen, described it in an interview with Consumer Ally.
MRSA (Methicillin-resistant Staphylococcus aureus) is an antibiotic-resistant staph infection that kills about 20,000 Americans -- more than the number of people who die from AIDS -- each year.
MRSA affects livestock and ultimately supermarket meat.
Previously associated mostly with infections acquired in hospitals, nursing homes or by people with compromised immune systems, for the past 15 years MRSA is increasingly being traced to industrial animal feeding operations, so-called factory farms, where much of the nation's protein comes from.
A number of clinical and academic studies bear this out:
A recent Canadian study showed nearly 14% of pork chops (about one in seven) and 6.3% of ground pork sold in supermarkets carried the contamination -- taken together, 9.6% of all pork samples.
Additionally, 5.6% of the beef and 1.2% of the poultry carried the bug. The bacterium was also found in veal, lamb and other meats.
Another report, by Louisiana State University, found 5.5% of pork samples and 3.3% of beef samples taken from local supermarkets were contaminated.
Yet another - this one out of the pork industry's lobby arm, the National Pork Board -- found MRSA in 3% of pork samples.
Beat Toenail Fungus With Colloidal Silver
This powerful antibiotic reportedly acts as a catalyst to hinder the enzyme that is needed for bacteria, viruses and fungi to metabolize oxygen. The result of this process is the suffocation and destruction of organisms that cause many health problems, including toenail fungus. One of the most commanding arguments for the use of colloidal silver to fight infections is that, unlike most other antibiotic medications, bacteria and viruses seem unable to become resistant to the treatment. It is these important characteristics that make colloidal silver a meaningful, all natural alternative to prescription medication designed to treat toenail fungus.
When treating your toenail fungus, the success of the treatment is dependent upon your willingness to continually treat the fungus as directed and to continue your chosen course of therapy for the recommended amount of time. Curing oneself of toenail fungus can be a lengthy process if not done correctly due to the fact even after the fungus has died and the toenail begins to clear, the treatment must continue until the infected portion of the toenail has completely grown out. Unfortunately, because the cure for toenail fungus can take 3-6 six months, many people choose to live with it rather than take measures to combat it.
Fungus Research, LLC
Colloidal Silver, Cystic Fibrosis and Lung Disease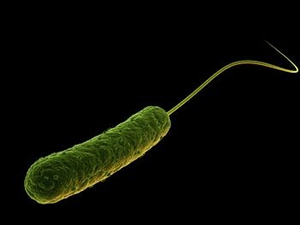 In the excerpts below from a medical study published in the Journal of the Royal Society of Medicine (2008: 101: S51–S52. DOI 10.1258/jrsm.2008.s18012)we see some very strong evidence indicating that colloidal silver may turn out to be a successful treatment for the debilitating chronic lung infections associated with Cystic Fibrosis (CF). More
In this particular case, a young boy was first diagnosed with Cystic Fibrosis at age two, and over the ensuing nine years grew worse and worse in spite of intensive medical treatment. By the time he was 11, physical exertion left him struggling for breath due to the severity of his lung infection and his condition had deteriorated to the point that his doctors referred him for heart/lung transplant assessment. Because doctors had documented serious infections in the boy's lungs, and because aggressive IV antibiotic therapy administered by the boy's doctors had proven to be futile, his parents began to look into alternative remedies for the infection. Small Daily Amounts of Colloidal Silver Eliminated His Lung Infections and Restored His Life
On the internet, his parents found information about colloidal silver and began treating their son with small daily amounts, approximately 1/2 teaspoonful, twice a day. According to the study authors below, "Over the next three months the patient achieved a sustained improvement in symptoms, which persisted following weaning from oral steroids, nebulized antibiotics and regular asthma medications. " More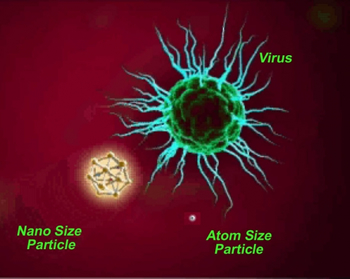 Colloidal Silver great potential as a disinfectant?
N. R. Thompson recognized that, "To primitive life forms, oligodynamic silver is as toxic as the most powerful chemical disinfectants and this, coupled with its relative harmlessness to animate life (i.e. mammals), gives it great potential as a disinfectant."
Based on laboratory tests with colloidal silver, destructive bacteria, virus, and fungus organisms are killed within minutes of contact, Larry C. Ford, M.D, of the Department of Ohstetrics and Gynecology, UCLA School of Medicine, Center For The Health Sciences reported in a letter dated November 1, 1988, "I tested them (the silver solutions) using standard antimicrobial tests for disinfectants. The silver solutions were antibacterial for concentrations of 10' organisms per ml. of Streptococcus Pyogenes, Staphylococcus Aurcus, Neisseria Gonorrhea, Gardnerella Vaginalis, Salmonella Typhi, and other enteric pathogens, and fungicidal for Candida Albicans, Candida Globata, and M. Furfur." source
MORE AGRICULTURAL APPLICATION OF CS
CS kills leaf curl on peach trees and apple rust on apple trees in my orchard. Great for roses also!!!
Henry Reed wrote:
Everyone probably already knows about this, but just in case, here goes. This time of year when expensive, delectable white peaches come home from the grocery store in a 'smashed' condition, they will exude much juice and, even if refrigerated, will become uneatable from deterioration. But I have found that if I spray them with a fine
misting of cs, they can be left out at room temperature to finish ripening and get really sweet and tasty. The bruises even get better, ie., firmer and with better color. The juice stops flowing and nothing rots!! This is incredible, but it happened 2 times for me. Also a philodendron developed 'jungle rot', (layman's term) with many leaves affected before I noticed. Out with the spray for leaves and added a few ounces to its root water and voila! the rot is stopped dead in its tracks. A tomato with unbroken skin developed a blistery looking area. I sprayed the area well. Next day the blistery area was firmer to the touch and had only spread a little. Usually I just toss a tomato like that, but was able to use most of that one. Great stuff
FLOWERS and X'Mas TREE LASTS LONGER
"I use a few drops of Cs in my cut flowers, they seem to last longer and the water never gets smelly, no matter how long I let them go before tossing. Keep smiling,
Making Your Own
Colloidal Silver is a well-known natural antibiotic that can be inexpensively homemade. It is formed by electrolytically pulling microscopic silver particles from a silver electrode into a liquid, such as distilled water. The sizes of these microscopic silver particles are normally less than 100 nanometers so that they remain suspended in the liquid without forming silver ions, or dissolved solution. Because of their ultra-small dimensions, these nano-particles of silver can easily penetrate and travel throughout a human body.
The simplest way to make the colloidal silver for yourself. is with one of our inexpensive colloidal silver generators . By making it yourself, you will end up with real "colloidal" silver, which is the product referred to in most of the literature. How to make Colloidal Silver
Mains Powered Colloidal Silver Generator

Cable with alligator clips
Ample supply of PURE SILVER :2 wires of 140mm each, 1.8 mm gauge of 99.999 % pure silver - the very best available.
Full set of instructions
2 years warranty on all electronic parts Scouring Pad


Heavy Duty Colloidal Silver Generator

This unit produces three different PPM sizes of colloidal silver,,When mixed to gether it has a shotgun effect instead of the single bullet effevt of the smaller system above

Extra Colloidal Silver set of wires

Tripulser 9

Bob Beck type protocol system

Colloidal Silver Generator
Blood Zapper
Magnetic Pulser
According to a document released by European Comission, antioxidant deficiencies (e.g. vitamin E and selenium) appear to enhance silver toxicity. Some researchers believe that silver can reduce the intracellular content of selenium, with eventual inhibition of glutathione peroxidase synthesis, which is selenium-dependent. On the other hand, supplemental vitamin E and selenium in diets of rats and chickens have been shown to increase the animals' tolerance of high dose of silver.
A document from Environmental Protection Agency in the USA echoes the same finding. According to Environmental Protection Agency , individuals with low vitamin E and selenium levels are more susceptible to argyria.
A formula for curing argyria has been published on a website (CLICK HERE FOR THE SOURCE ), which surprisingly contains very high doses of vitamin E and selenium. The formula is as follows:
This article is provided as a research tool for the purpose of education only. Most of the information in this article is pieced together from a variety of Internet and non-internet sources (including my own experimental results). Not all the sources are unbiased, accurate, reliable, current and complete. It is also important to understand that the Internet environment is variable and dynamic. This means that websites which I considered relevant in the first place may change from day to day.
This article will be actively updated when correction is warranted and/or new information on colloidal silver becomes available. If there are any errors found in this article, please let me know and I will be happy to correct them. Meanwhile, I recommend that my readers exercise good judgement when reading this article.
References
" Use of Colloids in Health and Disease." Colloidal silver has proven particularly effective in cases of intestinal troubles. Dr. Henry Crooks found that "silver in the colloidal state is highly germicidal, quite harmless to humans and absolutely non-toxic. Rather than in a chemical compound, the silver in the colloidal state may be applied in a much more concentrated form, with correspondingly better results. All virus, fungus, bacterium, streptococcus, staphylococcus, and other pathogenic organisms are killed in three or four minutes upon contact. There are no side effects whatsoever from the highest concentrations."
Dr. Robert Becker, " The Body Electric," recognized a correlation between low silver levels and sickness. He said the silver deficiency was responsible for the improper functioning of the immune system. Dr. Becker's experiments conclude that silver works on the full spectrum of pathogens without any side effects or damage to any part of the body. He also states that the silver was doing something more than killing disease organisms. It was also causing major growth stimulation of injured tissues. Burn patients and elderly patients noticed more rapid healing. He discovered that all cancer cells change back to normal cells. All strains of pathogens resistant to other antibiotics are killed by colloidal silver. Yet at that time he couldn't find a silver supplement on the market.
" Silver, Our Mightiest Germ Fighter," ScienceDigest, March 1978. As an antibiotic, colloidal silver kills over 650 disease causing organisms, and resistant strains fail to develop. Silver is the best all-around germ fighter we have and is absolutely non-toxic! Doctors report that, taken internally, it works against syphilis, cholera, malaria, diabetes and severe burns. Richard L. Davies, executive director of the Silver Institute which monitors silver technology in 37 countries, reports: "In four years we've described 87 important new medical uses for silver."
Dr. Bjorn Nordstrom, of the Karolinska Institute, Sweden, has used silver in his cancer treatment method. He says the whole thing is quite simple. This brought rapid remission in patients given up on by other doctors.
The FDA has stated that because colloidal silver is accepted as a pre-1938 medication, it may continue to be marketed. Letter, 13 September 1991, received from consumer safety officer Harold Davis, U.S. Food and Drug Administration.
" Colloidal Preparations of Silver in Pharmacy," British Medical Journal, February 1923: "Pure Silver is entirely non-irritant. In tests at very high concentrations, it has been shown repeatedly that the rapidly exerted disinfectant action is of considerable therapeutic value."
Dr. Otto Warberg (Nobel Prize Winner, 1932) stated that "Cancer is caused by the lack of oxygen and the fermentation of sugars."
Provo Herald, 13 February 1992, page D1: "Colloidal Silver as a Remedy for AIDS.quot;
American Drug Index, section on Inorganic Pharmaceutical Chemistry, recognized silver for its germicidal action, calling a stabilized form: Mild Silver Protein. There are several concentrations of Mild Silver Protein.
The Condensed Medical Dictionary, 6th Edition: Mild Silver Protein is listed for medicinal use. The 4s protein-2 is the trace used as a stabilizer.
Medicinal Silver Home Remedies, Maurice Worthington, M.D., 1928.
" Colloidal Silver Preparations of Silver in Pharmacy," British Medical Journal, 1932.
Royalty, worldwide, have been called "Blue Bloods," because of the silver content in their blood, even from birth. They used real silverware, ate from silver dishes, and stored their food in silver containers. There were no doctors. The common people were often sick with something.
Colloidal Silver, The Antibiotic Alternative by Lloyd Michael Canty and Zane Baranowski, CN. $4.05 each, plus 50 cents postage each. The Association for Advanced Colloid Research, 232 NE Lincoln St. Suite 1, Hillsboro, Oregon 97124. 503-640-0810.
World Without Cancer by G. Edward Griffin. History of allopathic medicine in America. $9.95, plus $2.00 for postage. The Cancer Control Society, 2043 N. Berendo, Los Angeles, CA 90027. (213) 663-7801
The Body Electric and Cross Currents by Dr. Robert Becker.
Secrets of the Soil by Christopher Bird and Peter Tompkins.
Murder by Injection by Eustace Mullin. History of the AMA, also addresses, the Drug Trust, fluoridation, Aids and other health problems. $15.00 plus $1.50 postage. The National Commission for Judicial Reform, P.O. Box 1105, Staunton, VA 24401
Chemistry's Miraculous Colloids by Kenneth Andrews. The Readers Digest, March 1936. Quoting, Dr. Frederick Macy, one of the country's outstanding bacteriologists.
John Hopkins Hospital, More News on Silver. Dr. Leonard Herschberg
Michael D. Lemonick. The Killers All Around, Time Magazine, Sept. 12, 1994.
Searle, A.B. The use of Colloids in Health and Disease. The British Medical Journal. Nov, 1913, p. 83 Dr. Henry Crookes,
Colloidal Silver, Where have you been? by Iris A. Moore, The New Times, Seattle WA, May 1994
Brentano, L. MD, Margraf, H, Monafo, W.W. MD and Moyer,C.A. MD Antibacterial Efficacy of a Colloidal Silver Complex. Surgical Forum Vol. 17, 1966, pp. 76-78 Also Quoting, Dr. Harry Margraf
Report on Colloidal Silver, The Best Kept Secret, by Martha Duncan.
Thurman, R.B. and Gerba, C.P. (1989) The molecular mechanics of copper and silver ion disinfection of bacteria and viruses. Quoting, Dr. Richard Davies, The Silver Institute, Wash, V. 18, 4, p. 295
Oxygen Therapies by Ed Mc Cabe. $12.00 Includes postage, Energy Publications, 99- RD #1, Morrisville, NY 13408
H.E.L.P ful News, Vol. 8 No. 9
Science Digest, March 1978, Quoting Jim Powell
Harold Davis, U.S. FDA Letter, September 1991
The Olympian, Sunday, Feb. 20, 1994 quote by Alexander Tomasz / San Francisco, Associated Press
Newsweek Magazine, March 28, 1994 Antibiotics, The End of Miracle Drugs?
Magnesium Oxtazone, Colloid Research foundation, 1-800-487-5463
Newsweek Magazine, May 22,1995. Outbreak of Fear


CONTACT US
Talk with Lynne
Lynne is a highly qualified
homeopathic practitioner and teacher
"Everything in life is vibration"Albert Einstein
Please


FAST ORDERING
Order forms can be tiresome and cumbersom if you have ordered of us before
and we have all your latest details,just email us your order with your full name and phone number,and we will email you back to confirm,
its that easy ...
:SOME PEOPLE ARE NERVOUS ABOUT BUYING ON THE NET
HAVE A LOOK AT OUR "EBAY" FEEDBACK

Commercial Break


you can now contact us by computer phone
its free ......GET SKYPE




http://altered-states.net

Email

Email
No more email problems